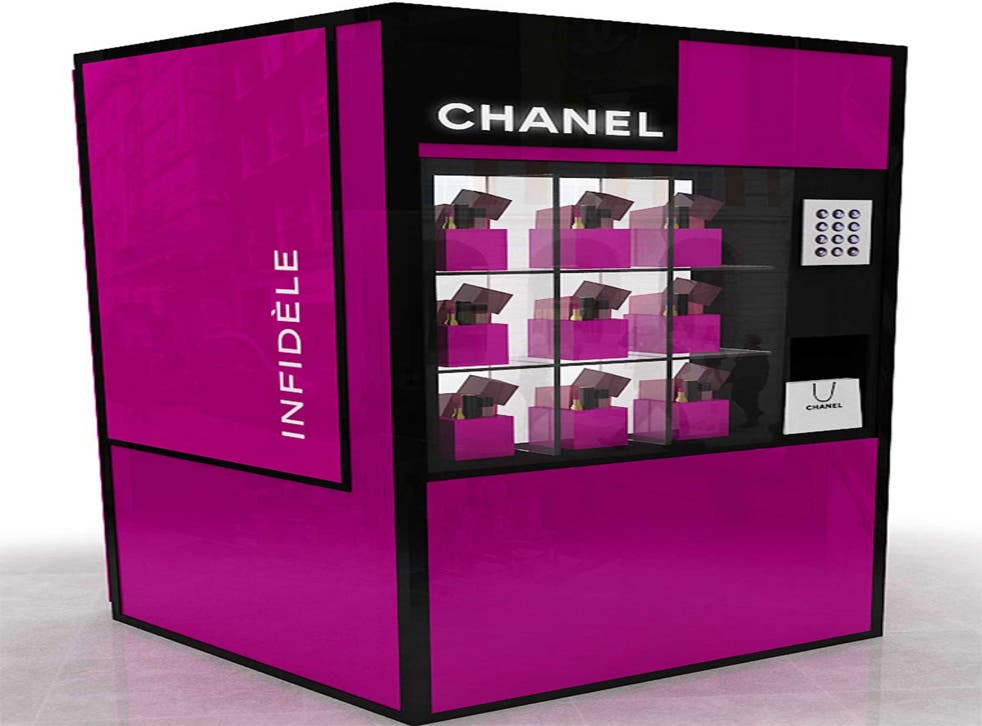 Forget stale Doritos, flat Fanta or a squashed Mars bar: Chanel's new vending machines arrive at Selfridges
Forget stale Doritos, flat Fanta or a squashed Mars bar after swimming. This is the 21st century and vending machines have gone upmarket. Chanel has set up its new machine, which dispenses mascaras instead of the usual disappointing swag, in Selfridges.
The company first introduced a human vending machine at Vogue's Fashion's Night Out in September 2012, but the new one, which will be in action until 8 May, promises to be a fully functional mechanical version. It seems beauty vending machines are in vogue at the moment, with the machine of rival department store Harvey Nichols supplying 32 beauty bags carefully edited by Anne-Marie Solowij (ex- Vogue beauty director) and Millie Kendall (co-founder of Rubie and Millie). Harvey Nicks customers are invited to use the touchpad screen to scroll through the contents of each bag, before deciding which one to purchase.
For once, though, the fashion industry seems as though it's playing catch up with a trend. Vending machines have already been made over to offer fresh, rather than packaged, snacks: there's Sprinkles Cupcakes in LA (coming soon to the UK) where an ATM churns out cupcakes 24/7 and Let's Pizza, where hungry customers wait only three minutes before their fresh pizza is spat out of the "free-standing personal pizza maker". Yum.
Meanwhile, three vending machines in the newly opened Trinity Shopping Centre in Leeds will be stocked with artworks created by 30 artists with each piece costing just £1. The idea is to make art more accessible, but if buying a mini masterpiece is anything like as difficult as trying to get a Twix out of the vending machine at my local station, it might be in for a kicking.
Register for free to continue reading
Registration is a free and easy way to support our truly independent journalism
By registering, you will also enjoy limited access to Premium articles, exclusive newsletters, commenting, and virtual events with our leading journalists
Already have an account? sign in
Register for free to continue reading
Registration is a free and easy way to support our truly independent journalism
By registering, you will also enjoy limited access to Premium articles, exclusive newsletters, commenting, and virtual events with our leading journalists
Already have an account? sign in
Join our new commenting forum
Join thought-provoking conversations, follow other Independent readers and see their replies