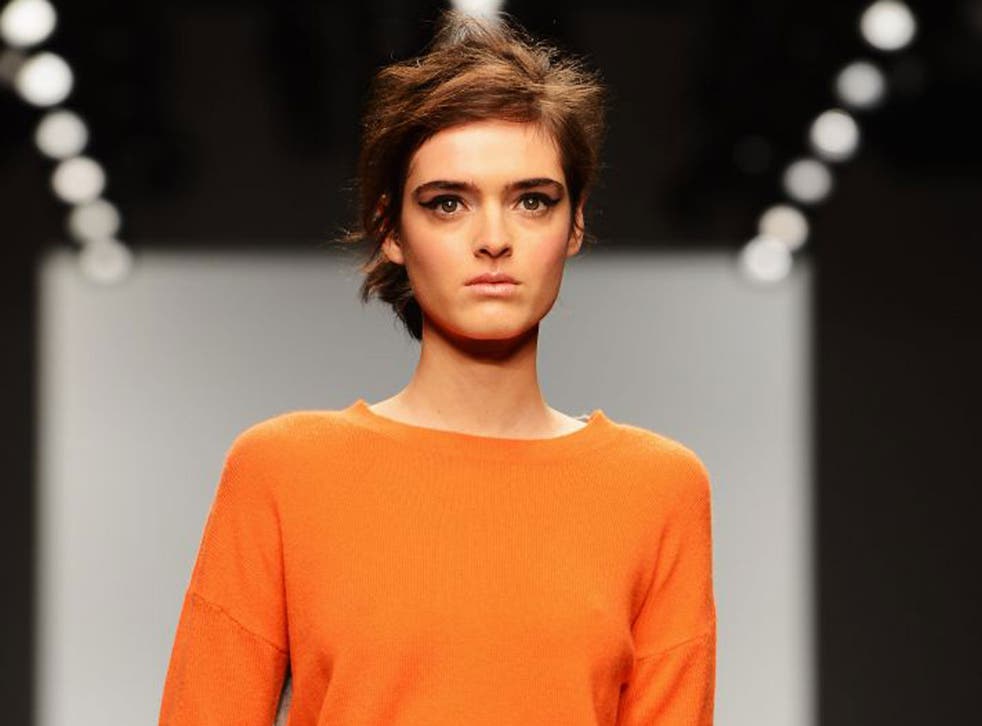 Go! Go! Go! F1 mogul's daughter, Zoe Jordan, hits catwalk
The British Fashion Council turns 30 this year, and with new chairman Natalie Massenet installed, it seems the organisation - and London fashion itself - is in rude health.
The capital has historically had difficulty retaining young designers once they establish a following, but the BFC's efforts to correct this are beginning to pay dividends.
Massenet used the opportunity of her inaugural launch as chairman to announce a concerted intent to enable British designers to capitalise on the spotlight. "The time is right to make things happen," she added. "We've cracked the hard part, we have the talent."
Zoe Jordan daughter of the Formula 1 team owner Eddie Jordan, has used her experience as an investment banker to build a robust foundation for her contemporary label.
Jordan's show was the first on the schedule of London Fashion Week. Her collection of evening wear and tailoring in black and grey wool, monochrome check and cream silk was shot through with hot pink and vibrant orange while sharp, Savile Row inspired tailoring informed separates and structured dresses.
At Fyodor Golan, the design duo echoed structures from nature to provide their now signature flair for the dramatic. Undulating ruffles and origami folds converted dresses with lengths from mini to maxi into 3D constructions. The colour palette took inspiration from the natural world too, as rust, azure blue and putty mingled with black and white.
The designers have proved their ability since winning the Fashion Fringe award, and bursary, in 2011 making a case for continued investment through such schemes.
Join our new commenting forum
Join thought-provoking conversations, follow other Independent readers and see their replies