H&M caught using 'virtual' body doubles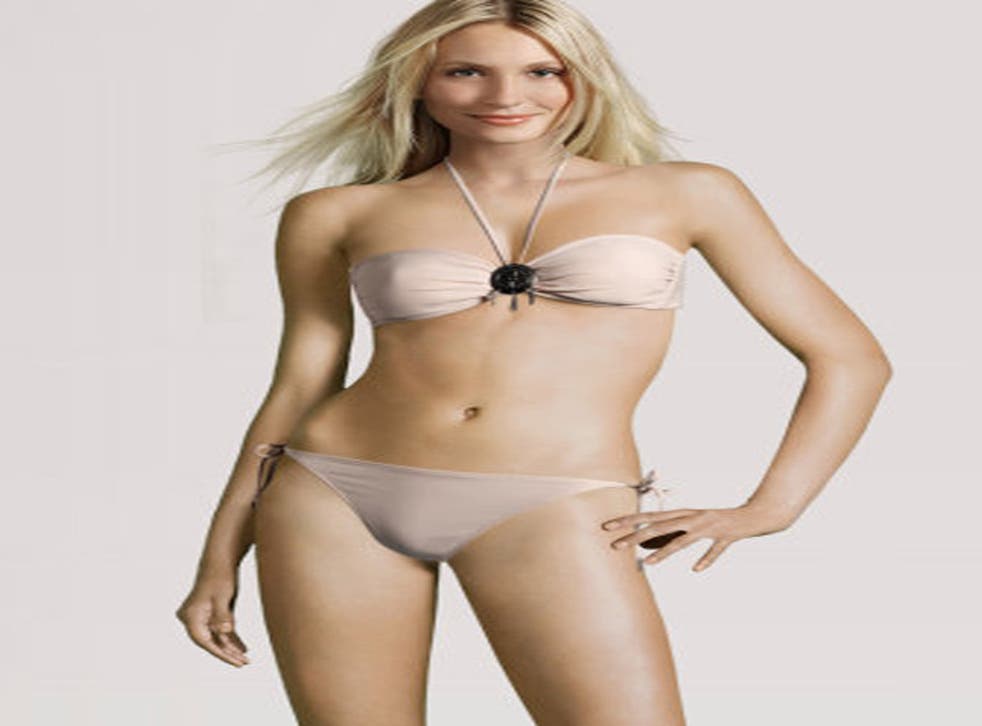 Perhaps it took inspiration from the 1987 film Mannequin, but H&M found itself in hot water yesterday as it was forced to reveal that the bikini bodies on its website are in fact doctored photos of shop dummies.
The Swedish fashion chain seems to think that even models don't have good enough abs for their site, as they have superimposed women's heads on to the bodies of computer-generated mannequins instead. The skin tone is simply altered in each picture to match the face of the model.
Industry and charity figures criticised the technique yesterday for presenting young women – and even models – with unrealistic body images.
Carole White, the founder of Premier Model Management and former agent for Naomi Campbell, said the practice was new to her. "We haven't come across it and, in fact, it's the first time we've seen it. But I don't think it's representative [of women's bodies] at all," she said.
"Shop and catalogue models are different to catwalk models, who tend to be straight up and down. People relate to them as they're real, beautiful girls and not a drawing, which is what this is."
The chief executive of the eating disorder charity Beat, Susan Ringwood, said: "We understand why you need a mannequin to stand in a shop window, but not when you could have a real living body instead."
A spokeswoman for H&M said: "The technique can be found being used throughout the industry. It is regrettable if we have led anyone to believe that the virtual mannequins are real bodies. This is incorrect and has never been our intention."
Register for free to continue reading
Registration is a free and easy way to support our truly independent journalism
By registering, you will also enjoy limited access to Premium articles, exclusive newsletters, commenting, and virtual events with our leading journalists
Already have an account? sign in
Register for free to continue reading
Registration is a free and easy way to support our truly independent journalism
By registering, you will also enjoy limited access to Premium articles, exclusive newsletters, commenting, and virtual events with our leading journalists
Already have an account? sign in
Join our new commenting forum
Join thought-provoking conversations, follow other Independent readers and see their replies