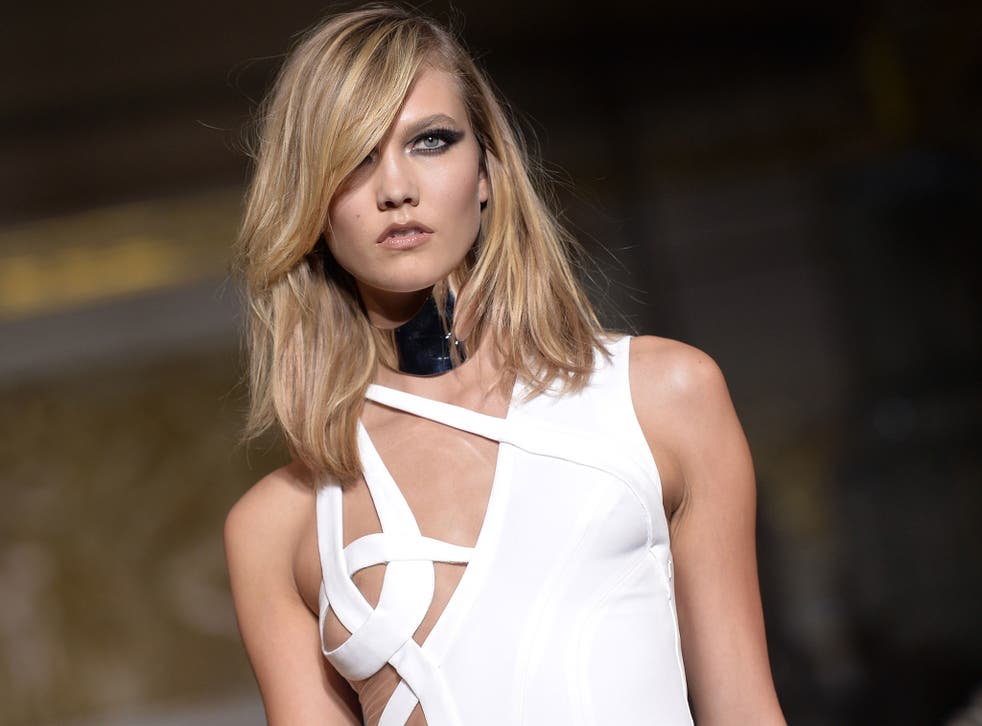 'Instagirl' Karlie Kloss says fashion's obsession with social media is not as good as it seems
Instagram and Twitter not only help models land new jobs, but also put lots of pressure on them
Linda Sharkey
Tuesday 17 March 2015 15:31 Comments
Karlie Kloss might be one of the most active models on social media with more than two million Instagram followers and a part of Vogue's Instagirls cover, but in reality she thinks that social media is not all it has cracked up to be.
The 22-year-old 6ft in model talked tech at SXSW in Austin, Texas last weekend, where she took part at the talk titled How Technology Colonised Fashion Week and pointed out the "goods and bads" about fashion's obsession with social media.
"I do think there is something special that has been lost a little bit – that is, simply being present without the distraction of being the first one to immediately tweet what the nail colour is backstage at Calvin Klein, as opposed to just being there in the moment," she said. "I think that's the case not just for me as a model, but the audience. All the editors are taking pictures and sharing that. There's good and bad to it."
However, the former Victoria's Secret Angel also credited Twitter and Instagram as a democratising force in fashion, allowing people around the world participate in the experience via social media. "The sharing aspect is really powerful because it brings so many more eyeballs to the event. One of the things about bringing people to the conversation is it also democratises what is popular and who is powerful. I think it's incredible that a blogger who has a really great voice can earn a front row seat at a show."
Social media has revolutionised the world and models aren't exempt from the pressures of it. They, too, need to keep up the follower count as their popularity in social media helps them land more gigs in the industry.
"It's an interesting sign of the times that models are being booked for jobs and covers because of their following on a social media platform," she said. "I walked in the Balmain show for Olivier Rousteing. If you rounded up all the numbers of the majority of his line-up, there would be upwards of 10, 15 million followers."
Model-on-the-rise Gigi Hadid confirmed Kloss' statement when she told The Independent last year that "social media is definitely something that is setting models apart".
Karlie Kloss in pictures

Show all 20
"Companies are going to look at your following and your ability to connect to different age groups and different people and if you can connect to a lot of people by just being relatable and by showing people different sides of your life and different sides of you then you're going to be able to represent a brand because you have a voice and that's what brands are looking for."
However, there's one person in the fashion industry that gets away with and that's Kate Moss, who hasn't got an account in any platform and continues her success without the help of social media; she will always be Kate Moss.
Register for free to continue reading
Registration is a free and easy way to support our truly independent journalism
By registering, you will also enjoy limited access to Premium articles, exclusive newsletters, commenting, and virtual events with our leading journalists
Already have an account? sign in
Join our new commenting forum
Join thought-provoking conversations, follow other Independent readers and see their replies