It's better to invest in a Hermes' Birkin bag than in gold or the stock-market
The fashion accessory named after Jane Birkin has increased in value by 500 per cent in the last 35 years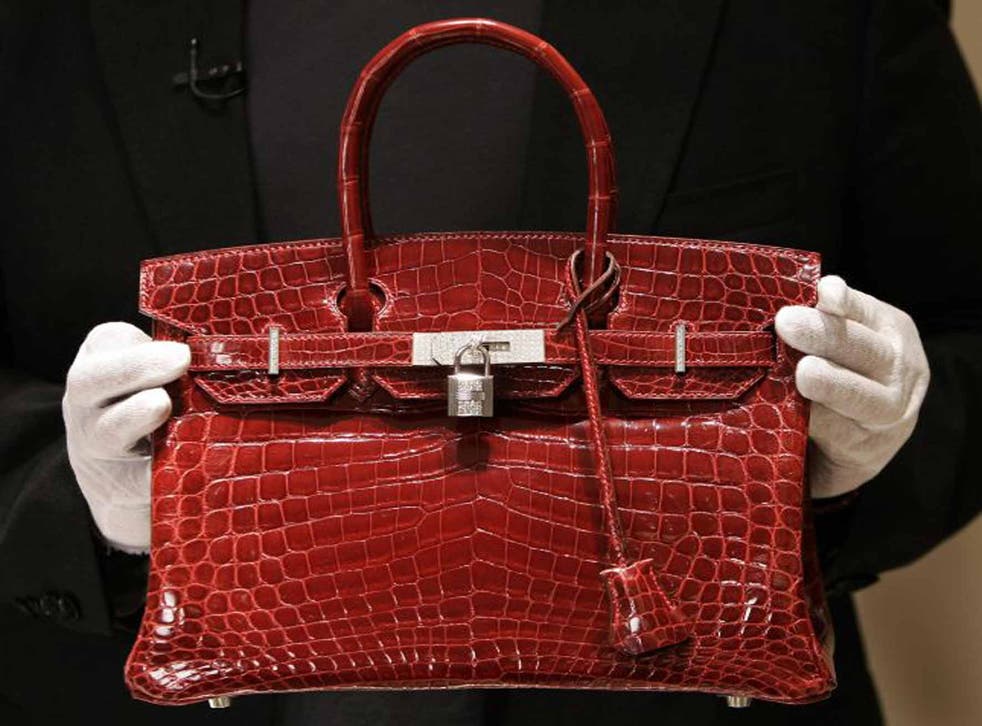 A study by online retailer Baghunter has shown that is better to invest in a Hermes' Birkin bag than in gold or the stock-market.
The iconic luxury handbag, which was given the name after British singer and actress Jane Birkin, has increased in value by 500 per cent in the last 35 years - that's faster rate than gold or the US market.
According to the study, since 1980 gold has depreciated in value at a rate of 1.5 per cent a year, while the Biking bag went up by 14.2 per cent, making the fashion accessory "the safest and least volatile investment market".
"As a whole, the study findings show how stable the ultra-luxury industry has been over the past 35 years when compared to more traditional investment opportunities," Evelyn Fox, founder of Baghunter, told Luxurydaily.com. "In particular, the study displays how high-end, rare and sought-after luxury items such as Hermès Birkin handbags have never dropped in value, even during times of recession and economic difficulty," she continued.
Celebrity fan of the Birkin bag

Show all 14
"There is a difference between luxury and ultra-luxury," she added. "While the luxury market suffers during worse economic times, the ultra-luxury market is impervious to economic factors that can affect other industries such as high-street retail and stock markets."
The handbag, a beclasped and catchable leather tote (with a dinky little lock), has become one of the most sought-after things ever in the fashion industry. Celebrities, from Victoria Beckham to Kim Kardashian and even Pharrell Williams own a Birkin or two - it's even said that Beckham owns the biggest collection yet, which in 2009 was reportedly worth at £1.5m.
The staggering price tag has also made the Birkin a symbol of wealth. It retails between £7,500 and £100,000, however, even if you can afford it, it's tricky to get hold of one at the shop. There's a six-year waiting list to own one - the only way to get a new one quickly is at auction, where they go for as much as £160,000. Alternatively, you can buy it second hand at online shops such as Vestiaire Collective.
Register for free to continue reading
Registration is a free and easy way to support our truly independent journalism
By registering, you will also enjoy limited access to Premium articles, exclusive newsletters, commenting, and virtual events with our leading journalists
Already have an account? sign in
Register for free to continue reading
Registration is a free and easy way to support our truly independent journalism
By registering, you will also enjoy limited access to Premium articles, exclusive newsletters, commenting, and virtual events with our leading journalists
Already have an account? sign in
Join our new commenting forum
Join thought-provoking conversations, follow other Independent readers and see their replies