Jeremy Scott designs Katy Perry's Super Bowl outfits
The American designer custom four looks for the special performance.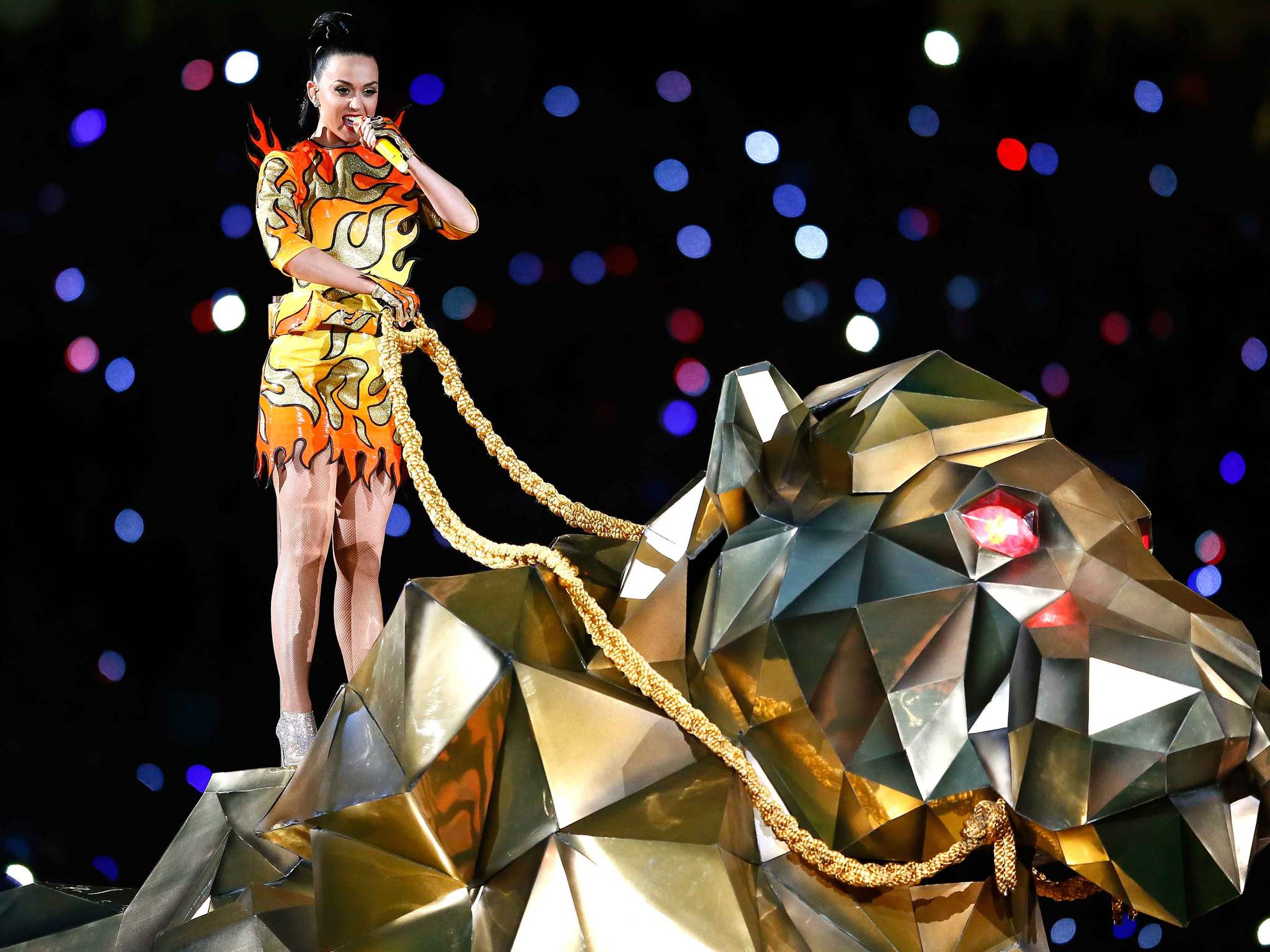 From the blockbuster ads to the epic half-time show, almost everything about the Super Bowl is over-the-top and the same can safely be said for Katy Perry's costumes.
Perry was the headline act for this year's half-time show and it was the job of American designer Jeremy Scott to dress the star.
Perry has worn Scott's designs on numerous occasions - the singer's quirky style is an ideal match for the designer's outlandish creations.
For the Super Bowl, Scott custom made 3 looks; a flame mini dress, a multi-colour beach bowl inspired outfit and an oversized football jersey.
The final look was a star embellished silver gown custom made by Moschino - the brand Scott is creative director of.
In pictures: Katy Perry's Super Bowl outfits:
Show all 8
On creating the first flame dress for Perry's entrance, Scott said:
"We wanted something very strong and striking and iconic and powerful."
On the second look Scott explained his inspiration to Style.com:
"That one was inspired by a beach ball, because that's part of the scene, giant beach balls and sharks. I wanted to kind of play with that. Also with her famous ample…chest, so it's kind of being a little tongue in cheek by having the beach balls."
For the third look in which Perry performed with Missy Elliot:
"I wanted to do something to play with hip-hop. A little bit sporty and old school and, you know, play with all that, so we did the bling-bling hoodie with the sports numbers to capture that kind of look so she'd meld into Missy's world for a moment."
And for the grand finale:
"We were talking about Old Hollywood mixed with sci-fi, glamour, a 1950s B-movie kind of situation. We wanted to play with red-carpet Katy but in a whole other way."
Join our commenting forum
Join thought-provoking conversations, follow other Independent readers and see their replies