Julian Assange to launch 'revolutionary' clothing line with his face on it
The infamous Wikileaks founder plans to launch a fashion label of clothing and accessories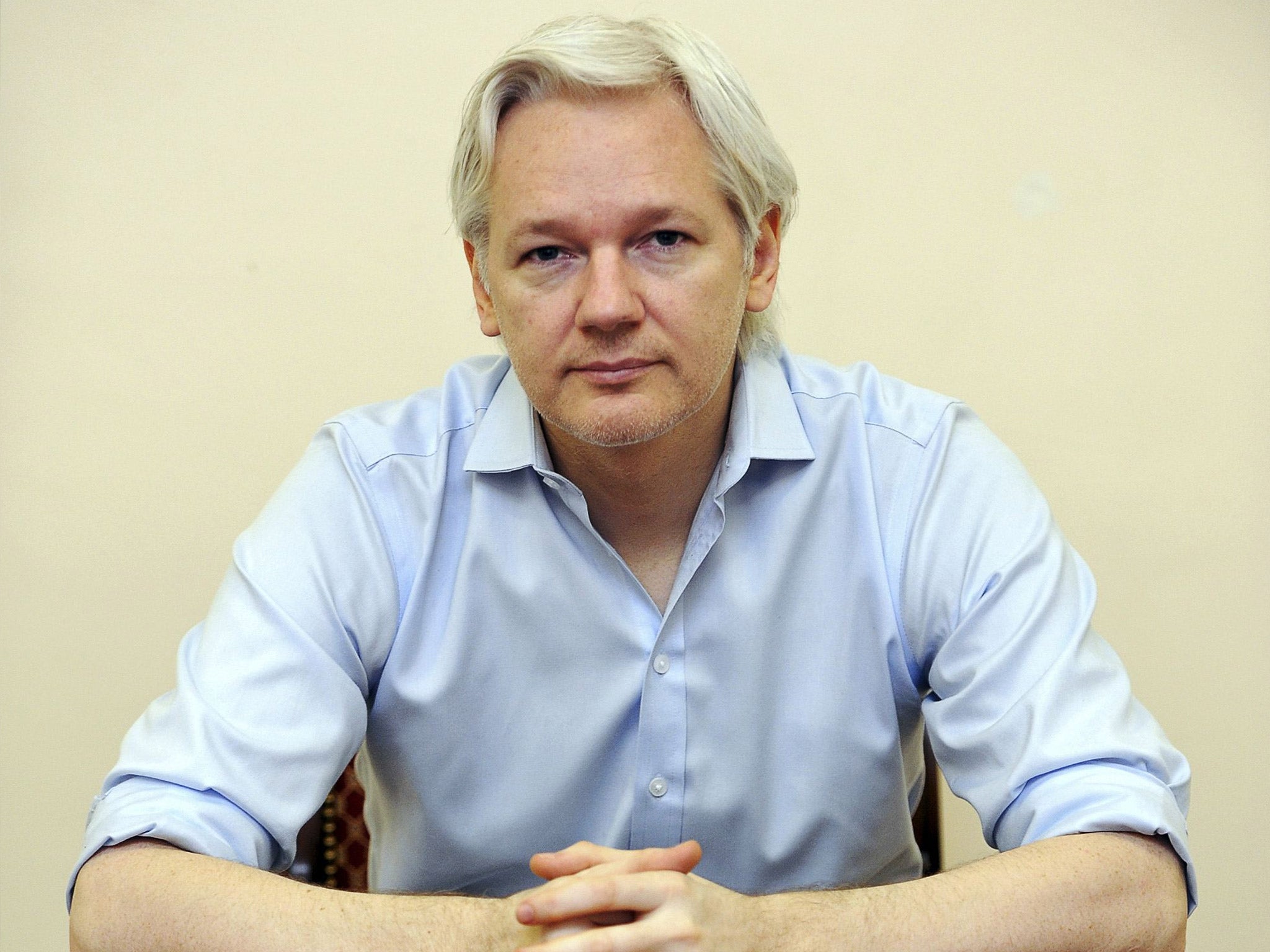 Controversial Wikileaks founder Julian Assange is reportedly launching a range of clothing and accessories in partnership with Indian manufacturer Franchise India.
According to The Times of India, Assange is working on a line of T-shirts, sweatshirts, watches and stationery with a stylised image of his face on them -along the line of the cult revolutionary South American leader. The collection will also include tees and jumpers with slogans as "Leaks exposing injustice" and "Enemy of the state".
Olafur Vignir Sigurvinsson, an Iceland-based WikiLeaks brand licensing representative, told the Times of India: "India is one of the countries where awareness about WikiLeaks is the highest and Julian is excited about the proposition."
The organisation has already signed deals in various countries like France, Germany, Austria, Spain, Portugal and Switzerland, but Mr Sigurvinsson says they're now looking for partners in India "who can manage the property and translate it into retail and e-retail platforms".
Assange was scheduled to model for Vivienne Westwood's son, Ben Westwood, during London Fashion Week earlier this year, at a show taking place at the Embassy, his current home, but just days before the event, he cancelled his catwalk debut due to "ill health". However, he's not known for his sense of style nor has he ever worked with fashion labels in the past, but he now reportedly takes the plunge with a rather unusual clothing label. With this, Wikileaks is said to hope to inject more funds into the non-profit organisation.
This announcement follows his recent conference appearances via Skype calls and even the innovative hologram technology.
Assange founded Wikileaks in 2006 and became notorious in 2010 when it published confidential military and diplomatic documents leaked by US army soldier Chelsea Manning. Since 2012 he's been living in the Ecuadorian Embassy in London fighting extradition to Sweden on charges for sexual assault, which he denies.
The Independent is waiting for further comment from Wikileaks.
Join our commenting forum
Join thought-provoking conversations, follow other Independent readers and see their replies