Landmarks in tailoring: 10 suits that shook the world

Show all 10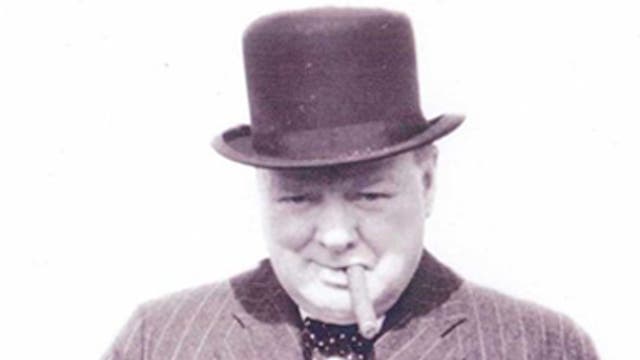 Landmarks in tailoring: 10 suits that shook the world
The iconic flannel suit worn in wartime by Winston Churchill is to be the centre-piece of a new exhibition. Carola Long and Andy McSmith celebrate other famous suits and their wearers
Mao Tse-tung
The Mao suit
This suit earned its name in the west when photographs of the leaders of communist China first appeared in the popular press. In China, it is named after Sun Yat-Sen, who founded the Chinese republic in 1912. In the pre-communist republic, civil servants had to wear a new type of suit, with buttons up the neck, which was vaguely western but based on clothes that Chinese men had worn for centuries. A turned-down collar and four symmetrical pockets were later added to the design. Under communism, a majority of the population, male and female, took to wearing it. Chinese leaders stopped wearing these suits – except on special occasions – in the late 1990s, but they are still the standard attire in North Korea. The suit was also very popular in post-colonial Tanzania, until it was supplanted by the Mandela shirt.
Richard Gere
The 'American Gigolo' suit
Giorgio Armani's suits for Richard Gere's character in American Gigolo were among fashion and film's most famous collaborations (following in the footsteps of Hubert de Givenchy's relationship with Audrey Hepburn). Armani's jackets were much softer than traditional suits, yet still enhanced the male torso, and showed that the suit could be sexy rather than formal and stiff. The most famous scene depicts Gere's character Julian laying out a selection of Armani shirts, jackets and ties on a bed, and it encapsulated the narcissicism of the 1980's. It was the Italian designer's breakthrough moment.
Marlene Dietrich
The woman's suit
Radclyffe Hall, the novelist, may have been the first public figure to subvert traditional notions of femininity by wearing a man's suit, but Dietrich was the first global celebrtity to do so. Many stars and designers have adopted the look since. Madonna did so in the video for "Vogue". Judy Garland, Princess Diana and Catherine Deneuve all wore elements of the classic tuxedo. Yves Saint Laurent was famous for his takes on "le smoking"; and men's blazers and tuxedos feature prominently in this season's women's collections.
Tom Wolfe
The white suit
The father of New Journalism bought his first white suit in 1962, shortly after coming to work in New York. He claimed that "where I grew up, it was not that big a deal" but soon came to appreciate that, for a journalist, there were advantages in being marked out as an outsider – as "the man from Mars" – rather than vainly trying to blend in. He now has a whole wardrobe full of them, in various forms ("single-breasted, double-breasted, single-breasted with waistcoats, one with bellows pleats, heavy wool ones, silk...", he said in an interview in 2004), but the simple core idea has been much imitated, notably by war correspondent and politician Martin Bell.
Winston Churchill
The wartime flannel suit
In 1940, Winston Churchill posed for a picture that made him look as much like a Chicago hoodlum as a British Prime Minister. He held a Thompson submachine gun, popular with US gangsters during Prohibition. There was also the signature cigar, the bowler hat, the spotted bow tie, and the immaculate chalk-stripe flannel suit. The subliminal message was that even upper-class Englishmen would not shirk from anarchic violence if German invaders set foot on the homeland. The suit was made by the Savile Row tailors, Henry Poole, with woven cloth supplied by Fox Brothers of Wellington, Somerset. The two firms have linked up again to produce a replica that will go on display at the BADA Antiques & Fine Art Fair next March.
The Beatles
The 'Hard Day's Night' suit
The Beatles' mod suits were among the defining looks of the 1960s and have been coming back into fashion ever since. The band's house tailor was a Londoner called Douglas Millings, who made many of their early stage suits. He took the idea of collarless jackets from similar suits created in 1960 by the French designer Pierre Cardin, and "Beatles" outfits became so popular with fans that many had copies specially made. Millings even appeared as a tailor in the film A Hard Day's Night. The ultra slim mod look has influenced modern designers such as Hedi Slimane, and musicians such as Pete Doherty.
Charlie Chaplin
The 'tramp' suit
Chaplin's suit was based on contradictions – a tight jacket with baggy trousers, and a small hat with oversized shoes – that enhanced his physical comedy and made him helped him become one of the most instantly recognisable entertainment figures of all time. The shrunken blazer is one of this season's key looks for women. His original tramp suit (featured in the 1914 silent movie Kid Auto Races), sold for £3,100 at auction in 2005.
Cary Grant
The 'North by Northwest' suit
North by Northwest was voted the most stylish film of all time by GQ magazine, thanks to Grant's sharp grey suit. The classic Hollywood style still looks suave today and has influenced actors such as Tom Cruise in Collateral. Even as he runs from the plane Grant doesn't undo his top shirt button or tie, and the impeccable fit becomes even clearer as he runs. Attention to detail is key: the shoes are light and narrow, the trousers are worn on the waist without a belt and his suit never looks creased.
Malcolm X
The zoot suit
In 1943, riots broke out in Los Angeles between young Mexican-Americans and servicemen on shore leave. The police and press blamed "zooters" – teenagers who defied wartime shortages by dressing outrageously in oversize suits, with high-waisted, wide-legged trousers and long coats with padded shoulders. Thus the zoot suit became a symbol of teenage and ethnic rebellion, taken up by – among others – the black leader Malcolm X, whose interest in mass action was first stimulated when the zoot suit riots spread from Los Angeles to Harlem. In Harlem, they called the zoot suit a "killer-diller coat with a drapeshape, reat-pleats and shoulders padded like a lunatic's cell."
Gram Parsons
The 'Gilded Palace of Sin' suit
The subversive singer's famous flared suit was emblazoned with images of marijuana leaves, naked women and a giant red cross and became a sartorial icon for the hippie movement. The ensemble was designed by cult country fashion designer Nudie Cohn, who designed Elvis Presley's gold lamé suit. Born in the Ukraine Cohn also created clothes for Elton John, Johnny Cash, Liberace and Eric Clapton. The exhibitionist, flashy style is echoed in the flamboyant aesthetic of modern designers such as Versace and Roberto Cavalli who have a wealthy celebrity clientele.
Register for free to continue reading
Registration is a free and easy way to support our truly independent journalism
By registering, you will also enjoy limited access to Premium articles, exclusive newsletters, commenting, and virtual events with our leading journalists
Already have an account? sign in
Register for free to continue reading
Registration is a free and easy way to support our truly independent journalism
By registering, you will also enjoy limited access to Premium articles, exclusive newsletters, commenting, and virtual events with our leading journalists
Already have an account? sign in
Join our new commenting forum
Join thought-provoking conversations, follow other Independent readers and see their replies