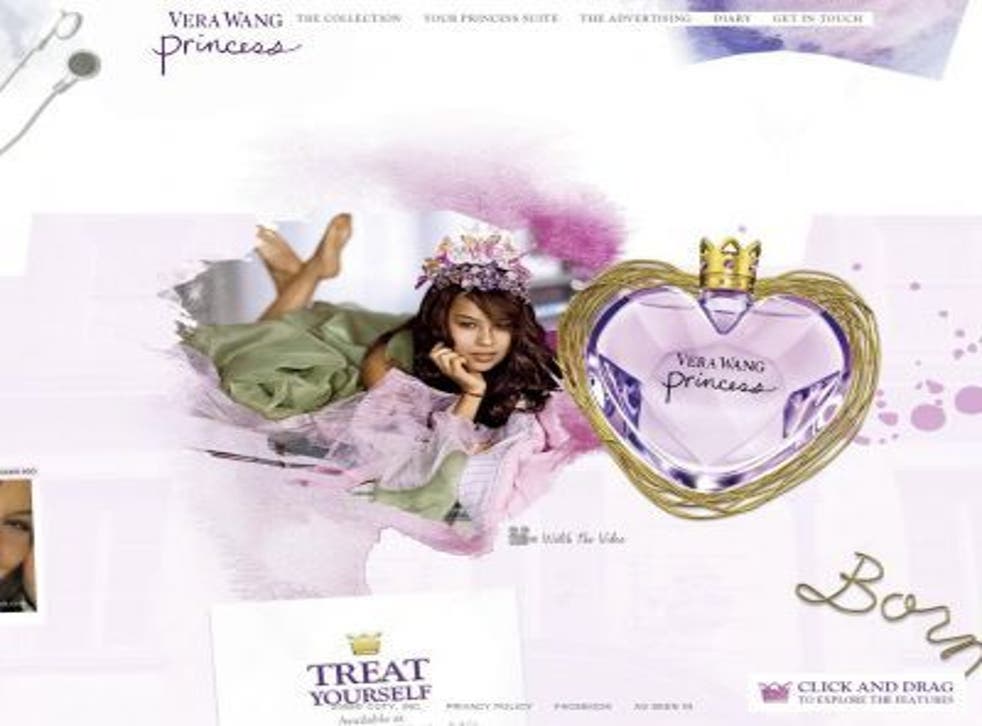 Lenny Kravitz's rock offspring stars in 'royal' perfume ads
Zoe Kravitz, a recent regular in fashion weeks' front rows, has landed her biggest stint to date as the face of Vera Wang's Princess fragrance.
Zoe, daughter of rocker Lenny Kravitz and actress Lisa Bonet, has taken over from teen star Camilla Belle as the new face of the scent.
Hiring rockstar offspring for fashion and beauty campaigns seems to be a guarantor for success right now - see Georgia Jagger's work for Hudson Jeans or Amber le Bon for Moschino, Myla and River Island - which shouldn't come as a big surprise given that stars such as Mick Jagger or Duran Duran singer Simon Le Bon have a tendency to attract the world's most favorable gene pool. Phil Collins' daughter Lily, an aspiring actress, could be next.
But Vera Wang's trendy approach doesn't stop here: the designer has also launched an interactive website for the fragrance, verawangprincess.com, that lets users upload their own pictures via Facebook to see themselves appear in the Princess ads, a social-media tool already used by brands including Gucci and Burberry. The site also features a 'Princess Playlist' that can be bought on iTunes.
Vera Wang Princess sells exclusively at Bloomingdale's, Nordstrom, Macy's, Sephora, and verawang.com. Products range from body lotion, polish and body butter to eau de toilette, priced from $38 to $72.
Site: verawangprincess.com
Register for free to continue reading
Registration is a free and easy way to support our truly independent journalism
By registering, you will also enjoy limited access to Premium articles, exclusive newsletters, commenting, and virtual events with our leading journalists
Already have an account? sign in
Register for free to continue reading
Registration is a free and easy way to support our truly independent journalism
By registering, you will also enjoy limited access to Premium articles, exclusive newsletters, commenting, and virtual events with our leading journalists
Already have an account? sign in
Join our new commenting forum
Join thought-provoking conversations, follow other Independent readers and see their replies