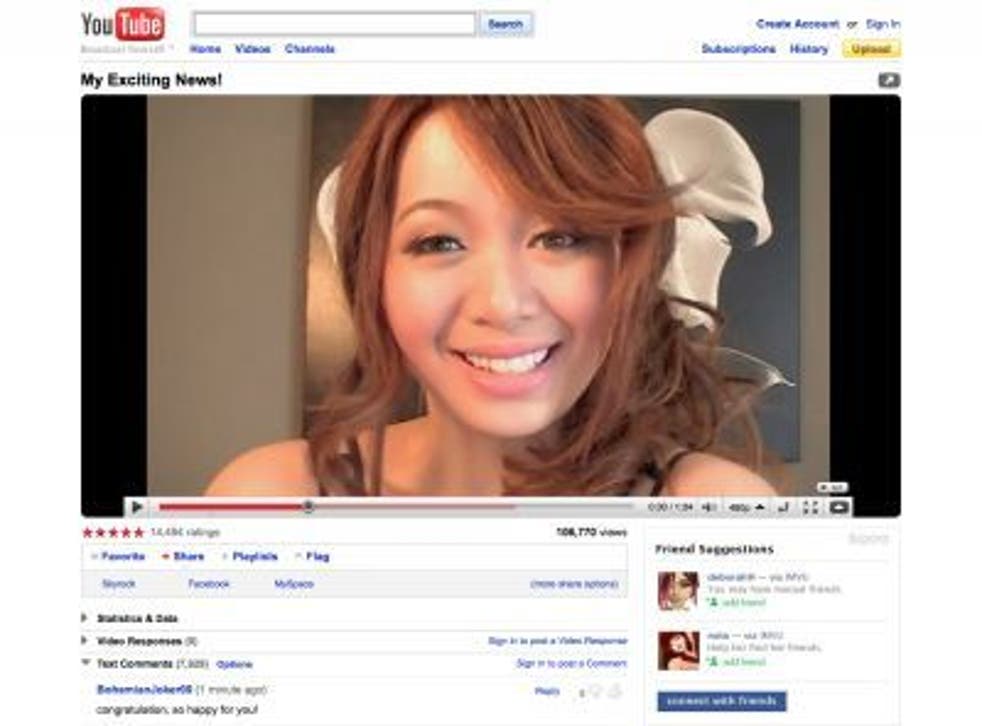 Michelle Phan first-ever YouTuber to be hired as beauty brand's 'video makeup artist'
The trend of major beauty labels recognizing YouTube vloggers as serious makeup artists is growing fast: after Lauren Luke's Sephora release, it is now Michelle Phan who has been hired as Lancôme's official video makeup artist.
According to Phan, whose artistic tutorials attract millions of views on YouTube, she was turned down to work behind the Lancôme counter at a US department store three years ago. Now, the beauty brand has made her the first-ever YouTube vlogger to sign as video makeup artist with a beauty brand.
"I will make 1 video a month using their products showcasing different looks, trends, backstage events and more," Phan announced via her YouTube profile. Apart from that, she says, nothing will change, which means she will keep creating her popular vlogs, ranging from everyday makeup to elaborate celebrity-inspired looks, with products from all kinds of different brands.
Phan is known for blending makeup with music to create tutorials that are more stylized than those of her fellow beauty vloggers. One of them, the equally popular Lauren Luke, recently worked with another major beauty brand, retailer Sephora, on her own product range, released last year.
Other labels, such as Dior Beauty or Stila, have also reacted to the YouTube vlogger phenomenon, but by competing with them: both recently launched their own beauty tutorial channels.
Register for free to continue reading
Registration is a free and easy way to support our truly independent journalism
By registering, you will also enjoy limited access to Premium articles, exclusive newsletters, commenting, and virtual events with our leading journalists
Already have an account? sign in
Register for free to continue reading
Registration is a free and easy way to support our truly independent journalism
By registering, you will also enjoy limited access to Premium articles, exclusive newsletters, commenting, and virtual events with our leading journalists
Already have an account? sign in
Join our new commenting forum
Join thought-provoking conversations, follow other Independent readers and see their replies