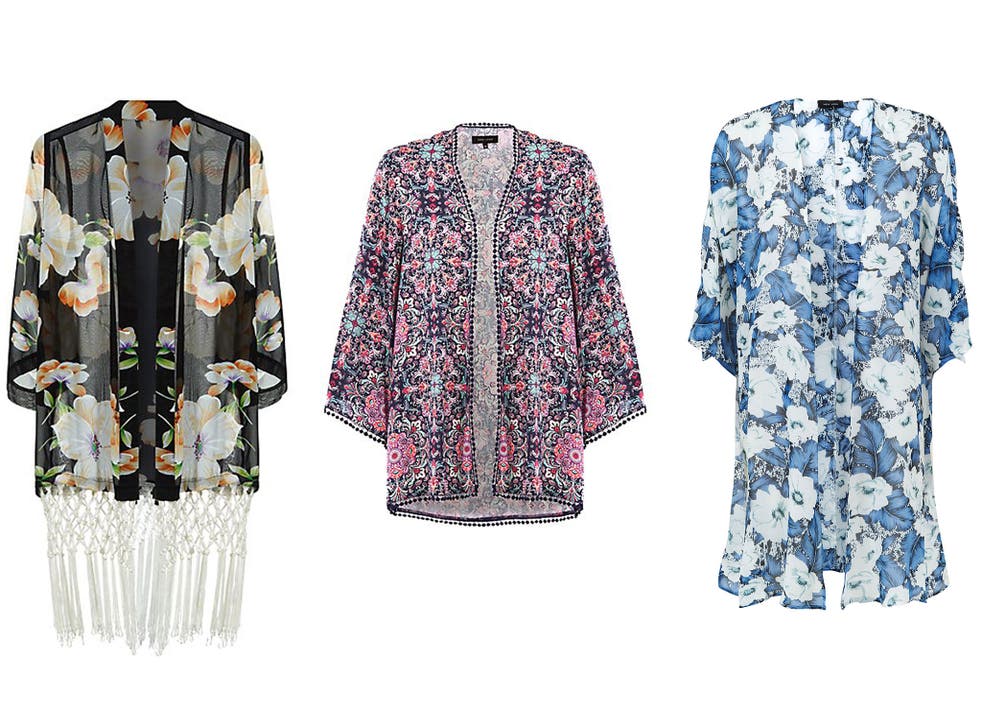 New Look sells one kimono every minute proving it has become a fashion staple
The high-street giant announced their impressive sells record of the summer staple
British high-street brand New Look has announced they've been selling kimonos at a rate of one per minute.
Since April they've sold the impressive number of 1440 kimonos a day, meaning 10,800 a week across retail and online.
The brand has a wide range of kimonos with over 200 styles to choose from across all their categories (tall, petite, maternity, Inspire and Generation 915). The pieces are also affordable with prices starting from £12.99 to £70.
However, other high-street and high-end shops have said kimonos were popular this season. Budget online retailer boohoo, for example, say they've been "extremely popular".
The kimono is one of this season's must-have clothing item as New Look proves. It used to be a festival-only garment but has been incorporated into daywear and beach wardrobes too.
New Look kimonos

Show all 9
What's interesting is how this traditional Japanese garment has become such a fashion statement. Influenced by the Chinese culture, the full-length robe used to be a traditional piece of clothing in the Asian country. The original ones would be T-shaped, fall down to the ankle and wrap the whole body – the patterns would determine the season. They would also be worn with traditional footwear, split-toe socks. In fact, the typical kimono outfit would involve about 12 pieces. Like today, they were in different styles and each of them was symbolic, showing women's age and marital status.
The kimonos were traditionally worn by women, but men would also wear one too for special occasions like weddings and tea ceremonies. For now, men in kimonos is purely a Japanese tradition and it's unlikely to spread more widely as it has with womenswear into men's wardrobes.
From floral printed to lace styles; these cover ups have invaded the shops and with celebrities such as Jennifer Lawrence, Demi Lovato, Rihanna and Rita Ora sporting them, they're expected to stick around for a while.
Register for free to continue reading
Registration is a free and easy way to support our truly independent journalism
By registering, you will also enjoy limited access to Premium articles, exclusive newsletters, commenting, and virtual events with our leading journalists
Already have an account? sign in
Register for free to continue reading
Registration is a free and easy way to support our truly independent journalism
By registering, you will also enjoy limited access to Premium articles, exclusive newsletters, commenting, and virtual events with our leading journalists
Already have an account? sign in
Join our new commenting forum
Join thought-provoking conversations, follow other Independent readers and see their replies