The Independent's journalism is supported by our readers. When you purchase through links on our site, we may earn commission.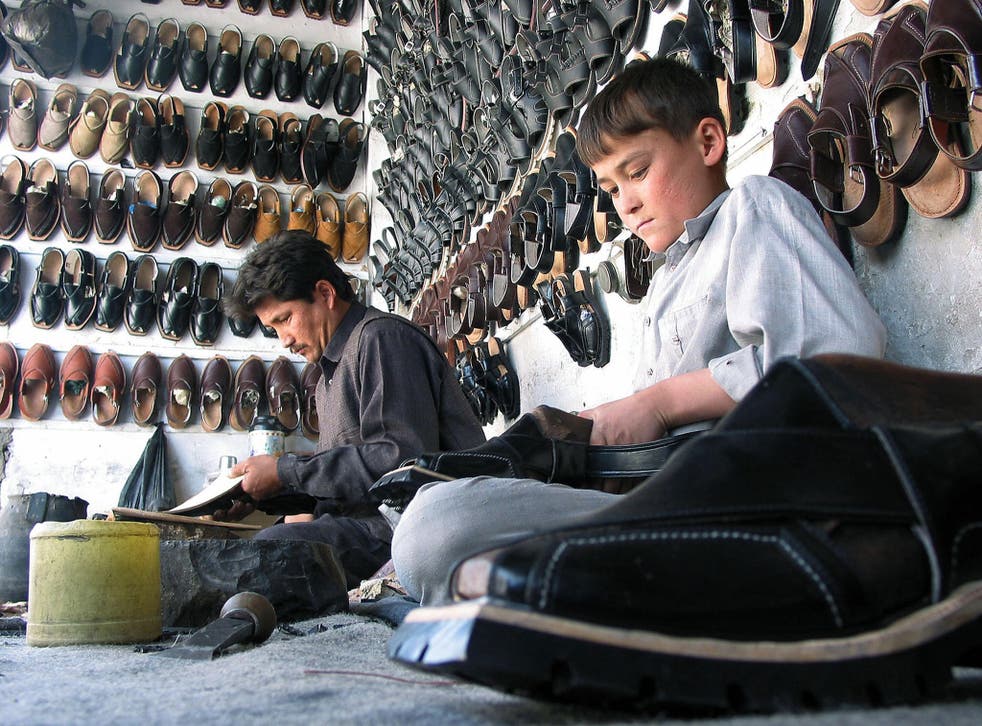 Pakistan vs Paul Smith: Sandal-wearers bemused by famed British designer's attempts to sell traditional Peshawari chappal-style shoes for the distinctly untraditional sum of £300
Pakistan's Dawn newspaper called it the "chappal of two cities". How, the paper wanted to know, could a simple leather sandal, commonly available in Pakistan for just a few pounds, sell for £300 in a London designer store?
Admittedly, the sandals, or "chappal", found in Pakistan's Khyber Pakhtunkhwa province, are not exactly the same as the ones being offered by the British designer Sir Paul Smith. The pair being sold by Sir Paul, for instance, feature a pink neon trim rarely, if ever, found in those picked up in the bazaars of Peshawar.
They were also being sold under the model name "Robert".
But to many on social media, the shoes otherwise looked pretty much the same. How could, people cried, Sir Paul have the nerve to ask £300 for the shoes and moreover, how could he not be acknowledging their Pakistani inspiration and origin?
Such was the outrage over the footwear, that people were encouraged to sign a petition at change.org addressed to Prime Minister David Cameron and Sir Paul. "If some company wants to sell these footwear, [it must] show some moral obligation and courtesy and must use its original name," said the petition, which by Monday evening had been signed by more than 250 people.
Beyond the jokes, some believed there was a serious point to be made.
"Extraction of surplus, of labour and of ideas is an age old issue in North-South relations," Mosharraf Zaidi, an education activist and former diplomat, told The Independent. "However, we should also never shy from owning what is ours, especially on the rare occasions when the associations are entirely positive and aesthetically universal in appeal."
He added: "These are Peshawari chappals. Paul Smith can make all the money he wants, but he should afford us the small courtesy of calling them what they are."
Paul Smith failed to respond to questions today. However, it appeared that the virtual show throwing that broke over over Sir Paul's shiny black leather sandals had made its point.
By Monday evening, the website PaulSmith.co.uk was still advertising the shoes and was still charging £300. The pink trim also remained in place. However, an all-important sentence had been added which read: "Men's high-shine black leather sandals with neon pink trims inspired by the Peshawari chappal."
Register for free to continue reading
Registration is a free and easy way to support our truly independent journalism
By registering, you will also enjoy limited access to Premium articles, exclusive newsletters, commenting, and virtual events with our leading journalists
Already have an account? sign in
Register for free to continue reading
Registration is a free and easy way to support our truly independent journalism
By registering, you will also enjoy limited access to Premium articles, exclusive newsletters, commenting, and virtual events with our leading journalists
Already have an account? sign in
Join our new commenting forum
Join thought-provoking conversations, follow other Independent readers and see their replies