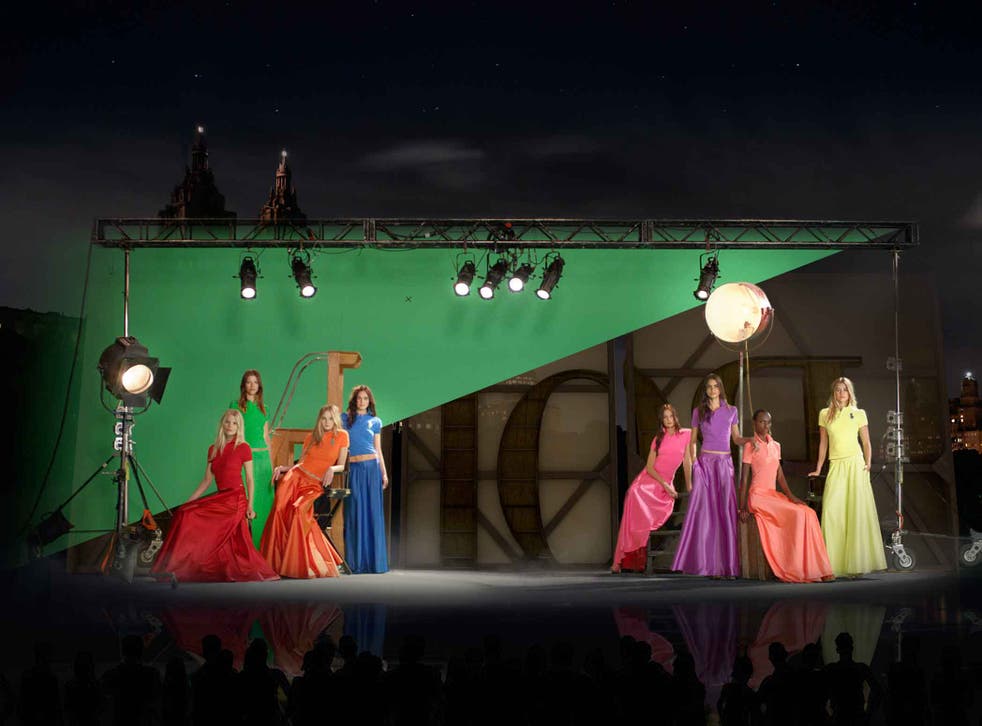 Fashion meets technology: Polo Ralph Lauren presents holographic catwalk 4D show above Central Park lake
The American fashion label last night staged the innovative fashion show in New York's central park
Ralph Lauren staged a revolutionary new runway event last night in Manhattan's Central Park for its Polo line.
Guests gathered on Cherry Hill lawn to take in the water-screen projection which is a revolutionary new concept in fashion show, fusing fashion and technology.
Models appeared in four-story tall projections, dressed in outfits from the new spring 2015 collection. The images were projected in 4D onto a 60ft tall water screen creating a multi-sensory effect.
"I really wanted to do something big for the new Polo Women's brand — something set in the city — that felt modern. We returned to Central Park, a place I love, and captured the spirit of Polo with a truly innovative mix of fashion and technology," said Ralph Lauren.
The event was attended by celebrities including Kendall Jenner, Karlie Kloss, Ciara and Daisy Lowe.
Keen to share the experience more widely with New Yorkers a public showing of the 4D event is planned for tonight at 9pm in the same location.
In Pictures: Polo Ralph Lauren's 4D runway show

Show all 5
The event coincides with the grand opening of the first Polo flagship store on Fifth Avenue. The 38,000 square ft store will showcase the new women's Polo collection alongside the existing menswear.
The Polo Ralph Lauren 3D projection is the latest in a series of unconventional runway shows which have included a play by Opening Ceremony and Gareth Pugh's immersive live experience complete with projections and dancers.
Join our new commenting forum
Join thought-provoking conversations, follow other Independent readers and see their replies