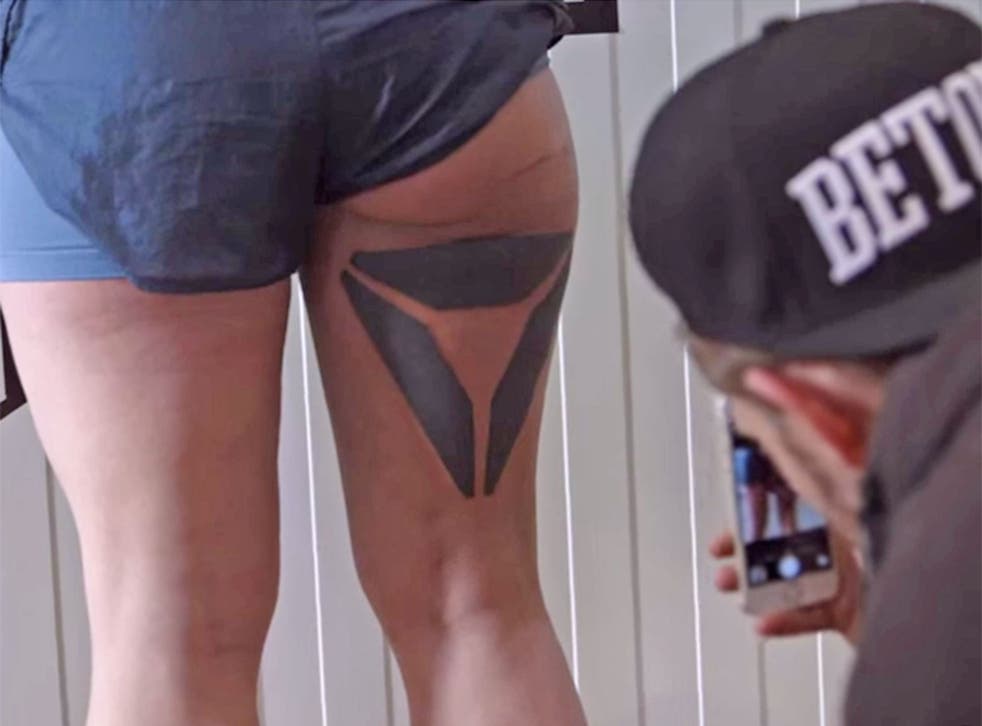 Reebok Forever campaign: Would you get a sportswear logo tattoo in exchange for free stuff?
Sporstwear brand rewarded woman who had its logo inked on her thigh with a year-long sponsorship
Reebok's latest campaign, Reebok Forever, offered a year-long sponsorship in exchange for participants getting its logo permanently tattooed on their bodies.
Getting a tattoo is a big decision, there's no guarantees that you'll still like it next month, let alone in 20 years. So with that in mind it's perhaps not the wisest of decisions to have a brand's logo permanently inked, no matter how iconic it is. But it seems there are some people who would willingly do so, for a reward.
Reebok launched a tattoo campaign last month with a studio set up at the Tough Viking competition in Stockholm. There, contestants could get tattooed the brand's updated logo for free to demonstrate their devotion to fitness. However, a tiny logo on your ankle wouldn't do the job. The key to winning the competition was in the size of the tattoo; go big or go home because the largest ink-work would win a one-year sponsorship worth about $5,800 (approx. £3,500) in Reebok gear.
And the winner was Camilla Nilsson who covered her entire thigh with the brand's logo. She got the swag and also scored her own ad campaign with the tagline "Pain is temporary. Reebok is forever".
A total of eight people got tattooed and with a staggering further 94 others ready and waiting to get Reebok inked on their bodies too.
Reebok documented the competition in a video.
Whether the competition winner will live to regret her new fitness inspired tattoo remains to be seen, but with weird and wonderful tattoo examples like Cara Delevingne's "bacon" ink on the sole of her foot, at least she'll be the safe in the knowledge that stranger body art does exist.
Register for free to continue reading
Registration is a free and easy way to support our truly independent journalism
By registering, you will also enjoy limited access to Premium articles, exclusive newsletters, commenting, and virtual events with our leading journalists
Already have an account? sign in
Register for free to continue reading
Registration is a free and easy way to support our truly independent journalism
By registering, you will also enjoy limited access to Premium articles, exclusive newsletters, commenting, and virtual events with our leading journalists
Already have an account? sign in
Join our new commenting forum
Join thought-provoking conversations, follow other Independent readers and see their replies