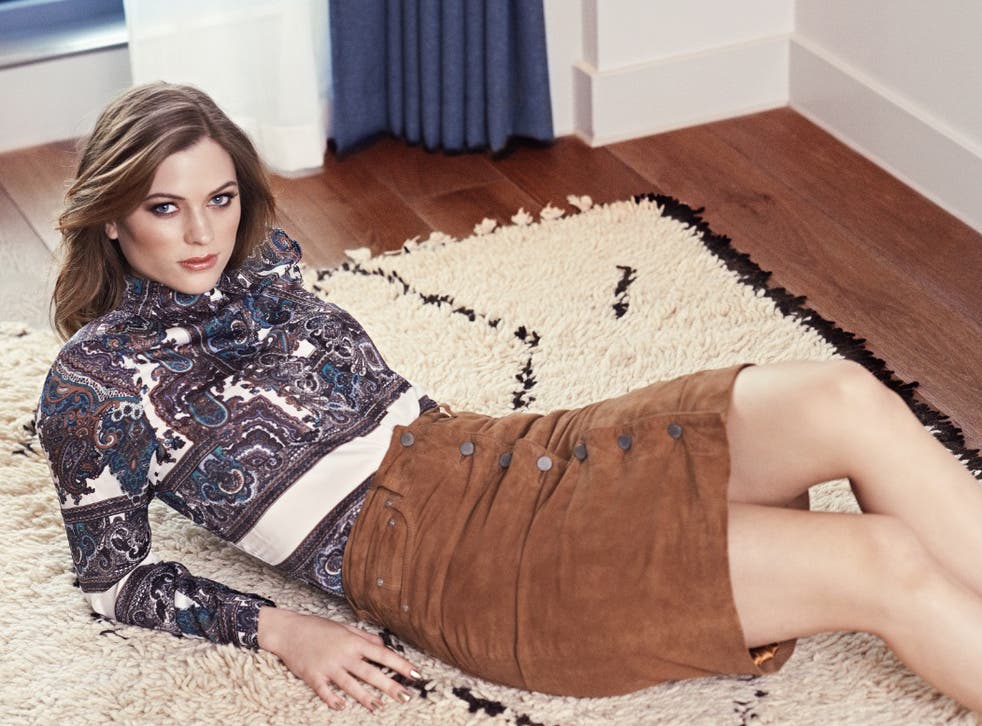 Spring/summer 2015 trend: The Seventies
The spirit of the Seventies dominated catwalks, in our exclusive shoot, we show you how to get the look.
Emma Akbareian
Wednesday 15 April 2015 12:58 Comments
The Seventies might be known for many things; Abba, Saturday Night Fever....but chief amongst those is its fashion, which this season has dominated the trends.
Bianca Jagger, Farrah Fawcett, Diana Ross, Blondie – it's no coincidence that many of the most glamorous women of all time made their mark during the hedonistic days of the seventies.
Designers have raked through the decade time and time again and spring/summer 2015 has been a particularly fruitful season. Gucci, Chloe, Louis Vuitton, Pucci – all looked to the 1970s for inspiration this season.
In practical terms it's actually a fairly easy trend to get on board – one item of retro-inspired garb will be enough to give a 70s-twist to a modern day outfit.
Suede is a key fabric this season and if you only buy one item make it a tan a-line skirts or push the look one-step further with a suede shift dress.
Print is a key element to incorporate in any self-respecting 70s look but stick to one piece only to avoid a fancy dress feel to your ensemble.
Photographs Amar Daved
Styling Emma Akbareian
Makeup by Alyse Alexander using Bobbi Brown
Hair by Fabio Nogueira at Frank Agency using Ojon
Model Bo Bene at Storm
Location The Mondrian London at Sea Containers, rates from £195. To book, visit mondrianlondon.com or call 020 3747 1000
Register for free to continue reading
Registration is a free and easy way to support our truly independent journalism
By registering, you will also enjoy limited access to Premium articles, exclusive newsletters, commenting, and virtual events with our leading journalists
Already have an account? sign in
Join our new commenting forum
Join thought-provoking conversations, follow other Independent readers and see their replies