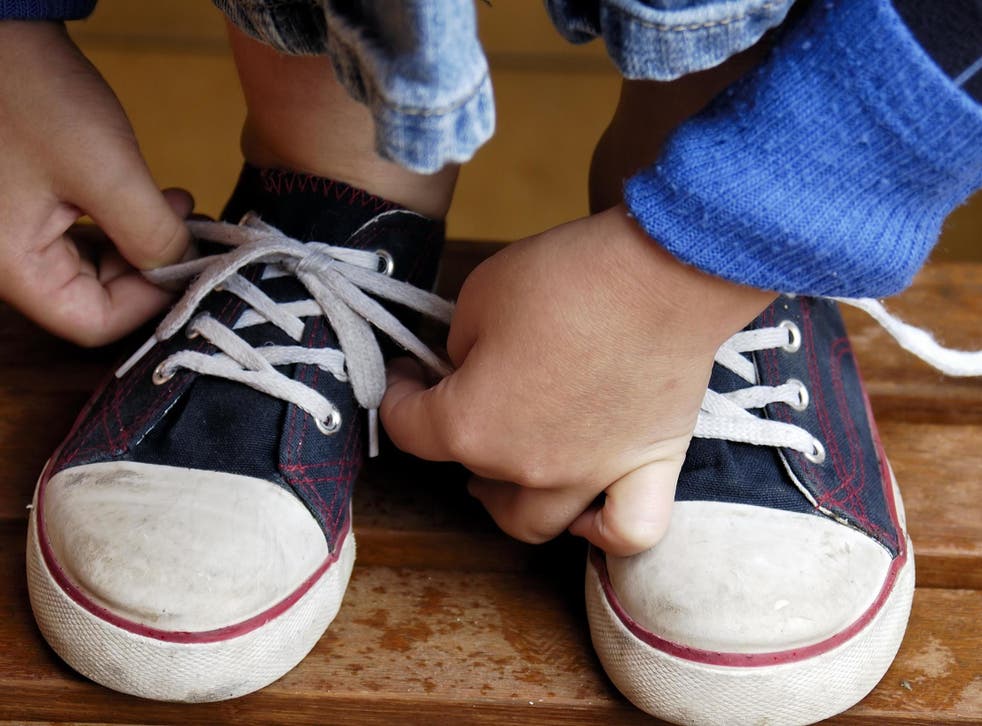 The hardest things to teach young children, according to a new poll
Tying shoelaces and whistling among the most difficult skills
Tying shoelaces, whistling and using cutlery are the hardest things to teach young children, according to a poll of parents.
Faced with tantrums, short attention spans and spending so much time indoors, a poll of 2,000 parents has revealed the skills they have found most difficult to pass on.
Learning to ride a bike was named as the fourth most challenging activity to teach, followed by how to tell the time and how to use buttons.
Helping their children learn to swim, to brush their teeth, to try different foods and to successfully write their name also featured in the top 10.
Commissioned by Pacey, the Professional Association for Childcare and Early Years, the study also found 83 per cent of parents said they took pride in helping their offspring develop despite the challenges.
UK news in pictures

Show all 50
Liz Bayram, Pacey chief executive, said: "Children would ordinarily be going back to childcare or school right now, but instead they are facing more time at home – they're limited in the activities they can do so they're likely to be bored or feeling frustrated.
"Helping children with all these important skills is not easy for parents – especially at the moment."
Other skills parents found difficult to teach included toilet training, getting dressed, putting toys away and explaining the difference between left and right.
Maths was also an area where parents encountered difficulty – how to add up and how to count to 10 and 20 have proved to be major tests for those polled.
Similarly, introducing children to domestic chores was not always found to be straightforward.
Showing them how to set the table and how to wash dishes were found to be difficult tasks along with getting them to help with the cooking.
The Pacey study, carried out through OnePoll, found 78 per cent of parents were amazed at just how quickly young children develop and learn new things.
Liz Bayram added: "Parents are going through such a lot at the moment and need to be kind to themselves - no one can be a full-time teacher, parent and worker all at once.
"Having fun with your children is the best way of helping them learn some great new skills while you are all home together."
SWNS
Register for free to continue reading
Registration is a free and easy way to support our truly independent journalism
By registering, you will also enjoy limited access to Premium articles, exclusive newsletters, commenting, and virtual events with our leading journalists
Already have an account? sign in
Register for free to continue reading
Registration is a free and easy way to support our truly independent journalism
By registering, you will also enjoy limited access to Premium articles, exclusive newsletters, commenting, and virtual events with our leading journalists
Already have an account? sign in
Join our new commenting forum
Join thought-provoking conversations, follow other Independent readers and see their replies