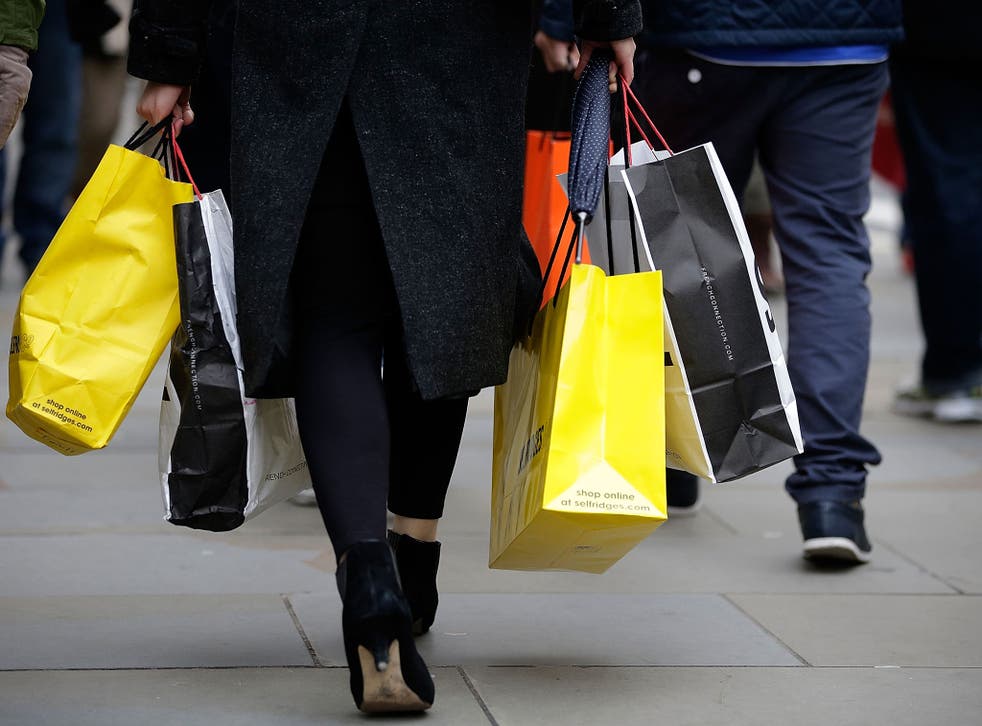 Revealed: The average British woman spends more than £500,000 on fashion over a lifetime
Survey reveals that British women spend more than half a million on clothes, shoes and accessories
A new survey has revealed that an average British woman will spend more than half a million pounds on fashion over a lifetime.
Britain's fashion industry is worth £26 billion to the economy –- and with the results of a research of British women's spending habits released this week, it's no wonder why. The poll by British online designer re-sale Covetique.com of 1,100 women aged between 30 and 45 discovered an average spend of £1,200 per month on clothes, shoes and accessories that equals a month's rent of a one-bedroom flat in London. Over the course of 50 adult years that adds up to the staggering amount of £720,000.
It sounds like a vast sum, but 70 per cent of those surveyed didn't know about the wealth hidden in their wardrobes, but they all admitted that over 50 per cent of their clothing involves designer garments.
Despite some of the wardrobes being worth the same amount as a Ferrari, only about 20 per cent of these closets have been insured.
Founder and CEO of Covetique.com Nicola McClafferty encourages women to realise the potential value of the past season designer collections. She said: "It's about being smart with fashion and your wardrobe.
"Women spend a significant amount on their wardrobe. Being able to understand the lifetime value of your wardrobe and which pieces are lifetime investments, versus a one-season wear, you can be savvy and maximise your closet currency. Knowing when to hang on to something and when to part with it makes a huge difference."
Ms McClafferty explains that there are three categories of wardrobe wealth that will help you establish the value of your clothes.
First, "the major must-haves", which include the hot pieces of the moment, those you want to buy right now but are worth holding onto until they drop off the hot lists. Think of Moschino's fast-food jumper or Dior's embellished sneakers.
Second, "contemporary classics", the investment on timeless and classic luxury. Think of that designer piece you wear for work. A DVF wrap dress, for example. There are always women who want to invest in these staples, so they will retain their value.
Third, "lifetime luxuries" involves all the luxury fashion houses that are likely to continue to rise in value over time, such as Chanel, Dior, Hermes and Louis Vuitton. A classic quilted Chanel handbag, for example, is likely to cost double the price in four years' time.
Register for free to continue reading
Registration is a free and easy way to support our truly independent journalism
By registering, you will also enjoy limited access to Premium articles, exclusive newsletters, commenting, and virtual events with our leading journalists
Already have an account? sign in
Register for free to continue reading
Registration is a free and easy way to support our truly independent journalism
By registering, you will also enjoy limited access to Premium articles, exclusive newsletters, commenting, and virtual events with our leading journalists
Already have an account? sign in
Join our new commenting forum
Join thought-provoking conversations, follow other Independent readers and see their replies