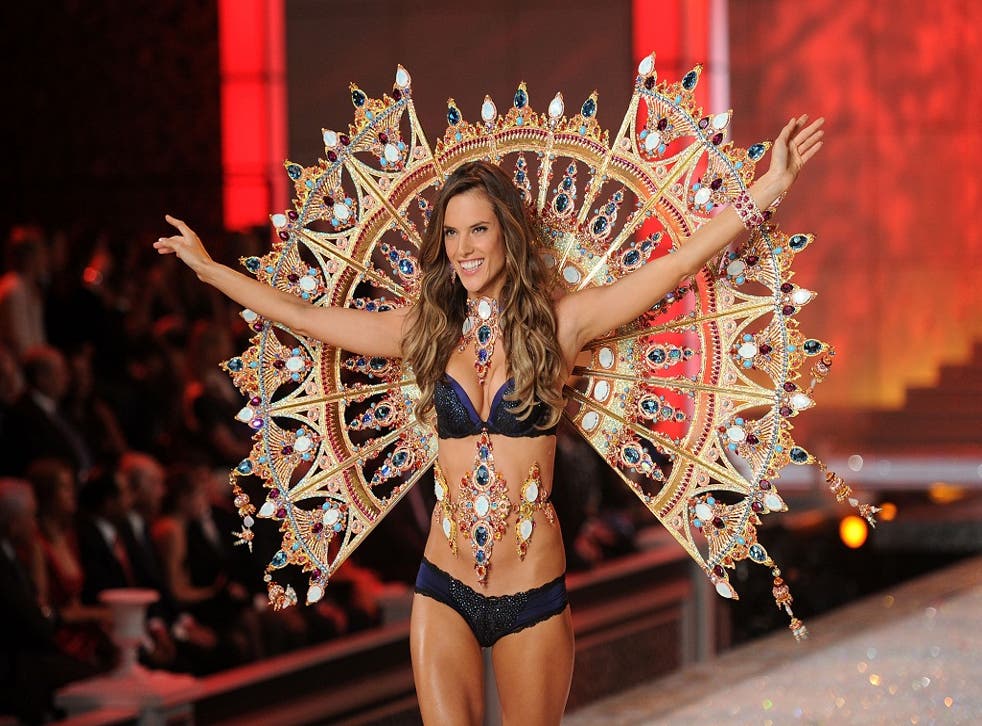 Tickets for Victoria's Secret 2014 London show are now on sale – and you can get your seat for £10k
The catwalk extravaganza featuring world's supermodels and music stars lands in London and make seats available to a very exclusive audience
For the first time ever London is hosting Victoria's Secret Fashion Show 2014 and tickets are now for sale for the exorbitantly price of almost £10,000 per seat.
The event planning company, Cornucopia Events, is organising the most anticipated lingerie show of the year and is listing tickets for 2 December with prices starting from £9,995 for a seat, up to £11,995 to join the after party. The company, which has global exclusivity on the tickets, guarantees guests will meet the Angels and stars after the show.
The catwalk extravaganza costs millions to produce and features the world's top supermodels with the most sought-after bodies, as well as some of the biggest names in the music industry.
It's the moment that the world sees Angels Candice Swanepoel, Karlie Kloss, Adriana Lima, Lily Aldridge, Linsday Ellingson, Alessandra Ambrosio, Doutzen Kroes and Behati Prinslo in spectacular lingerie and extravagant sexy customs. British models Cara Delevingne and Jourdan Dunn made an appearance on last year's show, and are rumoured to be back at this year at the Earls Court Exhibition Centre.
The Victoria's Secret Fashion Show has become regarded as one of the world's most glamorous and vibrant events in the fashion industry. The planning company described it as "an immensely exclusive event" while a source close to the event told The Telegraph that tickets are so pricey "to keep out the riff raff, essentially". "They only want high net worth individuals because along with that normally comes a lot of class and manners."
Previous shows have seen the musical acts from Taylor Swift, Kanye West, Maroon 5, Nicki Minaj, Katy Perry, Akon, Black Eyed Peas, Usher, Seal, Justin Timberlake, The Spice Girls, Ricky Martin, Sting, will.i.am, Mary J. Blige and Destiny's Child.
Video: Victoria's Secret Fashion Show 2013
In addition, the show usually counts with star-studded guests of the likes of s Jay-Z, Beyonce, Orlando Bloom, Elton John, Elizabeth Taylor, Kings of Leon, Joaquin Phoenix, Mark Wahlberg, Sting, Josh Lucas, Alex Rodriguez, Martha Stewart, Eva Longoria, Ryan Seacrest and Lenny Kravitz, just to name a few. Although the show usually is invite-only, it seems that anyone could attend this year, but only if they can afford the big sum – this is not your average event.
Victoria's Secret Fashion Shows

Show all 17
Last year the show reportedly cost $12m (£7m) to produce and saw models wearing spectacular underwear pieces in satin, silk, lace and sheer embezzled with diamonds and Swarovski crystals. Angel Candice Swanepoel wore a $10m bra with matching belt, the most expensive piece to be presented since 2005, made of 18-carat gold, diamonds, rubies, yellow sapphires and a 52-carat-ruby. Fellow Angel Lindsay Ellingson wore the first ever 3D printed costume.
The spectacle is usually strictly embargoed until the date it's broadcast to millions of viewers across the world.
The exclusive lingerie event has mostly been held in New York since its birth in 1995 and has featured Angels that have become spokesmodels of the label and even household names, such as the world's highest paid model, Brazilian bombshell Giselle Bundchen.
Further details of this year's show are yet to be revealed closer to event.

The Victoria's Secret Fashion Show 2014 is set to take place on 2 December at London's Earl's Court Exhibition Centre.
Join our new commenting forum
Join thought-provoking conversations, follow other Independent readers and see their replies