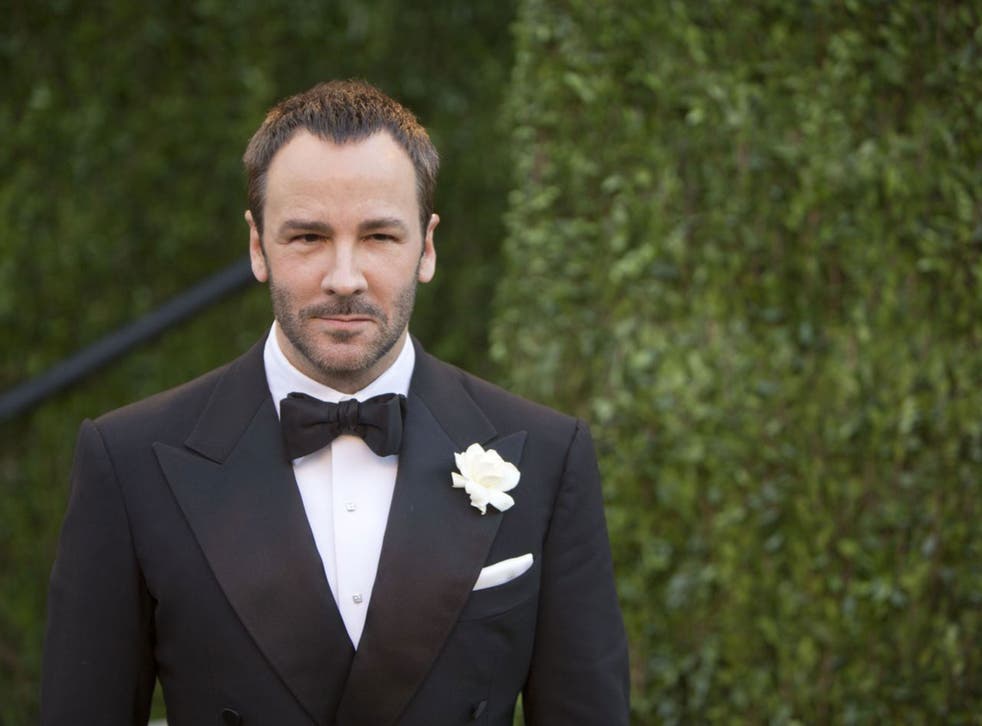 Tom Ford on feminism and objectifying women
The designer speaks candidly about feminism and being an equal opportunity objectifier.
Tom Ford may have made his name with ultra sexy womenswear and provocative advertising campaigns but this doesn't mean the designer doesn't consider feminism.
In a new interview, the American fashion designer reveals his feelings on feminism and objectification in fashion.
"I always think about feminism" he told The Guardian.
"I've been criticised for objectifying women. But I'm an equal opportunity objectifier – I'm just as happy to objectify men. The thing is, you can't show male nudity in our culture in the way you can show female nudity. We're very comfortable as a culture exploiting women, but not men. But I don't think of it as exploitation [either way]."
Ford is famous for his provocative advertising campaigns, often featuring models naked - both men and women, despite this he points out that double standards do exist:
"I did a men's nude ad at Saint Laurent. Yves did the first one where he was nude [but with legs crossed], and I thought, why don't we go to the next step and do full-frontal nudity, with a male model? It's interesting, because we did the picture, it ran in some European publications and then it was pulled."
In Pictures: Tom Ford autumn/winter 2015 front row

Show all 18
To critics of his designs and their overt sexiness he has this to say:
"There's nothing stronger and more powerful than a beautiful woman. I don't think expressing what nature intended you to be is anything but powerful. My women are not sitting there waiting for someone, they're taking charge. Doesn't matter whether they're naked – they're powerful, they're smart, and you're not going to get them if they don't want you."
Register for free to continue reading
Registration is a free and easy way to support our truly independent journalism
By registering, you will also enjoy limited access to Premium articles, exclusive newsletters, commenting, and virtual events with our leading journalists
Already have an account? sign in
Register for free to continue reading
Registration is a free and easy way to support our truly independent journalism
By registering, you will also enjoy limited access to Premium articles, exclusive newsletters, commenting, and virtual events with our leading journalists
Already have an account? sign in
Join our new commenting forum
Join thought-provoking conversations, follow other Independent readers and see their replies