Uniqlo has launched a stylish range of hijabs – but they won't be available in the UK
This is the first time a major high-street shop creates a clothing line for fashion-conscious Muslim women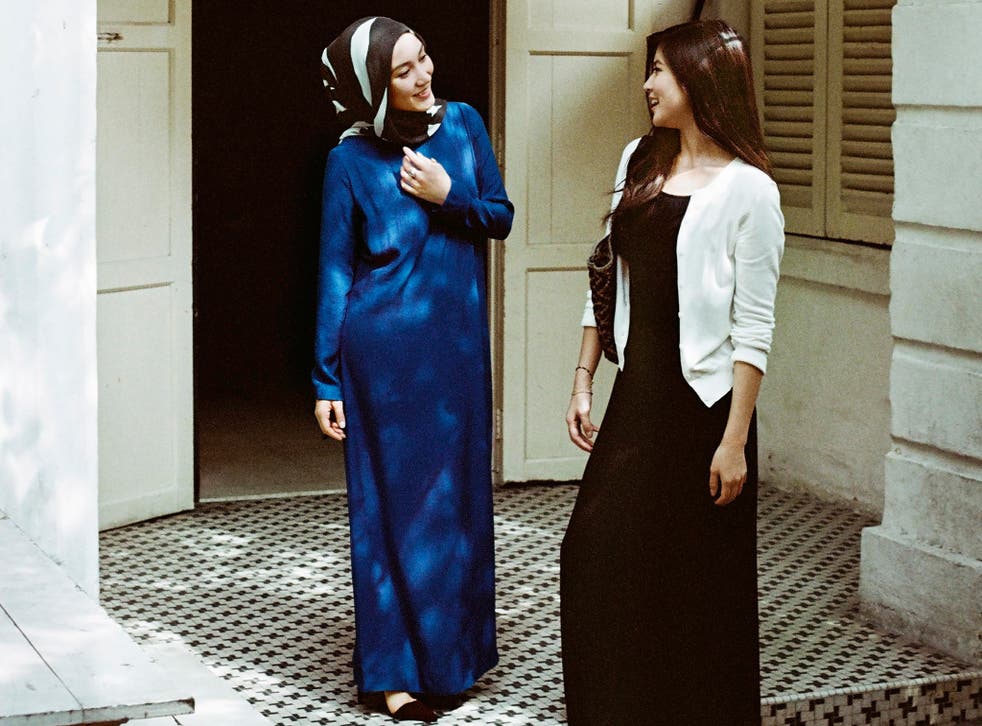 Uniqlo has released a line of stylish colourful hijabs and religious wear, designed by a young British designer, but ironically, it won't be available to buy in the UK.
The retailer is the first high-street shop to create fashion-forward headscarves as part of its collaborations, that include a range of tees by Lulu Guinness and an upcoming womenswear collection by super-stylist fashion editor Carine Roitfeld.
However, for now the pieces will only be available in some countries of Asia, where the demand for hijabs is slightly higher. In Singapore, for example, the Muslim population is 15 per cent, in contrast to the five per cent in the UK.
Hana Tajima, fashion blogger and the creative mind behind the collaboration, converted to Islam at 17 and launched her own clothing line of stylish Muslim wear.
"We wanted to create a collection for women who appreciate modesty as a lifestyle, as well as a broader international audience. It is relaxed, and can be mixed and matched to enhance style," said Tajima.
"I'm so happy to share this with you," she added at the launch. "I know it's been a long time coming but it felt wonderful to let my mind run. It catches on a detail, or just a feeling of an idea. Unearthing something that I can only see the edges of. Now you get to see it in its whole form, and it's all for you."
The Uniqlo x Hana Tajima Collection features "modest wear" inspired by the diversity of cultures and styles. It includes headscarves and headbands in a variety of prints and colours, as well as long dresses and rayon blouses –all made of comfortable, breathable fabric so they are wearable in warm weather.
Taku Morikawa, Chief Executive Officer, Uniqlo Malaysia, said: "The Hana Tajima collection is a further extension of our LifeWear concept in making fashionable, high quality products for anyone, anywhere, to enhance lifestyles.
"We worked with Hana to develop something with international appeal, while maintaining the concept of modest clothing. The result is not only stylish, but comfortable."
Uniqlo has 1,500 stores across 16 counties, with 10 of them in the UK.
Register for free to continue reading
Registration is a free and easy way to support our truly independent journalism
By registering, you will also enjoy limited access to Premium articles, exclusive newsletters, commenting, and virtual events with our leading journalists
Already have an account? sign in
Register for free to continue reading
Registration is a free and easy way to support our truly independent journalism
By registering, you will also enjoy limited access to Premium articles, exclusive newsletters, commenting, and virtual events with our leading journalists
Already have an account? sign in