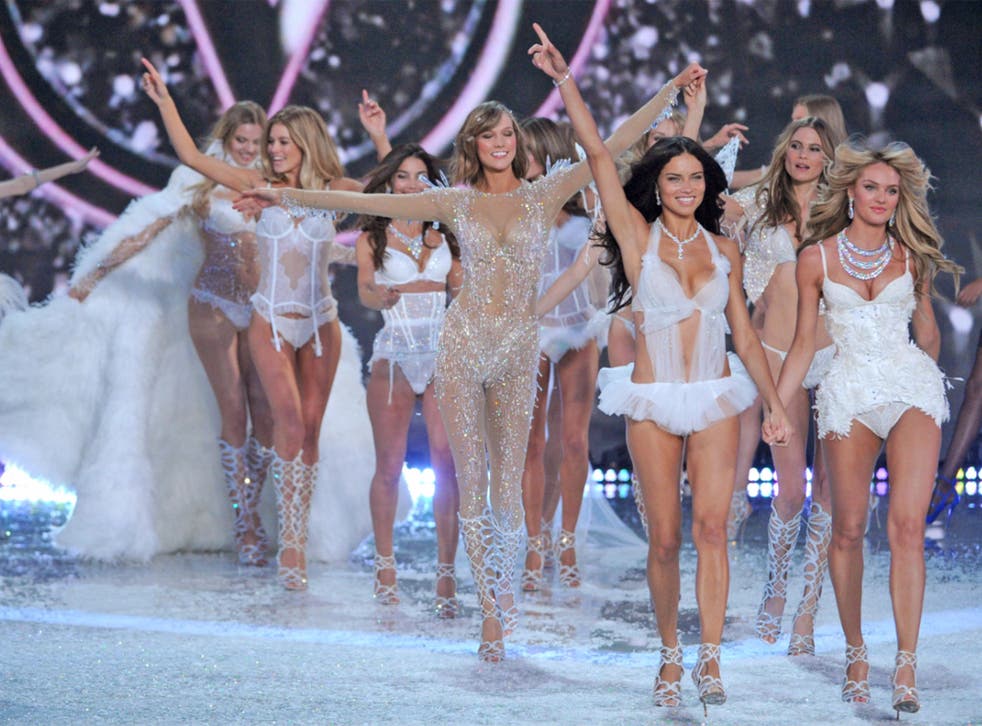 Victoria's Secret says tickets for the London fashion show are not for 'sale' - but seats still available for £10k
The lingerie giant says that tickets are not for sale but private companies are offering seats for £10k
For most of us, the first London catwalk show by luxury lingerie company Victoria's Secret is solidly off-limits. Yet if you've got a spare £10,000 or so burning a hole in your fashionista pockets, you could party with Cara Delevingne and Candice Swanepoel when the parade, billed as the "world's most exclusive fashion show" takes place at Earls Court Exhibition Centre in London on 2 December.
So-called "luxury concierge services" are offering a seat for £11,995, with one firm promising "exclusive access to an event that previously had no outside access" – despite the lingerie company's claim that the only way to buy tickets is through charity auctions.
The clamour for tickets is said to be huge, because of its stellar reputation for drawing the biggest names in fashion to watch supermodels show off the company's underwear, and performances which in the past have included sets from Kanye West and Taylor Swift.
London-based company Cornucopia Events suggested that it could arrange "tickets and after-party access" for £9,995.
Rival concierge firm The Luxury Group told one potential customer: "Tickets to the fashion show and the after party are £12,495 per ticket for non-members."
Luxury Group president Rob Cosman told The Independent on Sunday: "We are not an authorised third-party or Victoria's Secret partner and do not sell tickets on their behalf. There are also no tickets to the invite-only event. What we are is a luxury concierge service that has connections … We are able to help our clients get access to events that are not for sale to the general public and we charge a fee for arranging that.
Victoria's Secret Fashion Shows

Show all 17
"Nothing is 100 per cent guaranteed, but … we have a very good success rate of making what seems like the impossible happen."
Victoria's Secret were slow to respond to calls, but a spokeswoman said that once issued, tickets were non-transferable, to prevent touting.
Sharen Jester Turney, chief executive of Victoria's Secret, said that it does not sell tickets to the star-studded show and "does not authorise any third-party agent to sell tickets". "The only way to obtain tickets is by special invitation or through charitable contributions to pre-approved non-profit organisations," she said.
Parent company LBrand failed to respond when asked if they would investigate companies offering tickets.
Cornucopia Events did not respond to requests for comment.
* Lingerie company Ann Summers has apologised after launching a new range named Isis, but insisted it does not support the violent Islamic extremists. The retailer said the range was named after the ancient Egyptian goddess of fertility and had been chosen months.
Register for free to continue reading
Registration is a free and easy way to support our truly independent journalism
By registering, you will also enjoy limited access to Premium articles, exclusive newsletters, commenting, and virtual events with our leading journalists
Already have an account? sign in
Register for free to continue reading
Registration is a free and easy way to support our truly independent journalism
By registering, you will also enjoy limited access to Premium articles, exclusive newsletters, commenting, and virtual events with our leading journalists
Already have an account? sign in
Join our new commenting forum
Join thought-provoking conversations, follow other Independent readers and see their replies