Vietnam man may have had world's longest hair: reports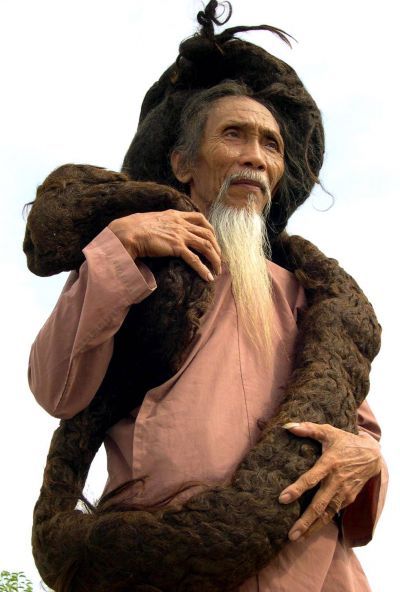 A Vietnamese man who died this week and whose hair was so long it resembled a boa constrictor, may have had the world's longest mane, reports said Thursday.
The exact length of Tran Van Hay's unwashed hair was unclear but the Vietnam News said it was 6.8 metres long (over 22 feet). The Thanh Nien daily said Hay's matted locks were measured at 6.2 metres in 2006.
China's Xie Qiuping is on record as having the world's longest hair, measured at 5.6 metres in 2004, according to the website of Guinness World Records.
Hay began to let his hair grow more than 50 years ago because he often got sick after a haircut, the Vietnam News quoted his wife, Nguyen Thi Hoa, as saying.
Media reports said he lived a simple life as a herbalist, but his hair could complicate things. Reports said no motorcycle taxi would carry him because he could not wear a helmet. In the daytime he balanced his hair on his head like a basket, protected by a scarf.
Hay, whose hair weighed several kilograms (pounds), died at home Wednesday in the southern province of Kien Giang at the age of 79, Vietnam News said.
Join our commenting forum
Join thought-provoking conversations, follow other Independent readers and see their replies