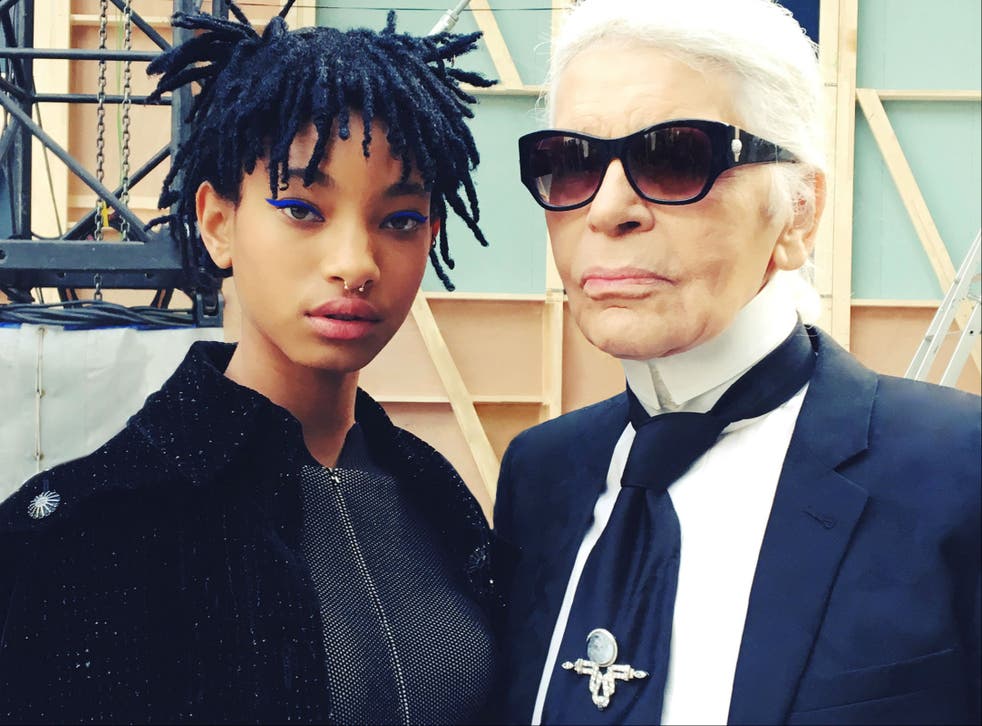 Willow Smith joins Keira Knightley and Diane Kruger as Chanel's new ambassador
The 15-year-old follows the steps of older brother Jaden Smith - will she shake the fashion house like he did at Louis Vuitton?
First, Jaden Smith appeared in a Louis Vuitton's womenswear campaign in favour of the gender fluid movement, and now his younger sister Willow lands a job at Chanel as the new ambassador - will she shake Karl Lagerfeld's empire?
Following the autumn/winter 2016 show in Paris, where Willow was seen on the front row (decked in Chanel, of course) next to her mother Jada Smith, the fashion house announced the news that the young singer has joined the brand as the new ambassador.
The 15-year-old daughter of Will and Jada Smith has been spotted wearing Chanel in the past and was photographed by Lagerfeld himself for V Magazine in 2014. She joins the likes of Diane Kruger, Keira Knightley, Alice Della and Kristen Stewart - all who were featured at Chanel's recent London exhibition at the Saatchi Gallery , with portraits showing the anticipated jewellery collection.
While it's not known yet whether she'll be fronting the next campaign or be the young face of the eyewear collection, replacing Lily-Rose Depp, it's clear we'll be spotting her in magazine posing next to the label's signature double c logo.
Join our new commenting forum
Join thought-provoking conversations, follow other Independent readers and see their replies