Women left angered by shoddy fashion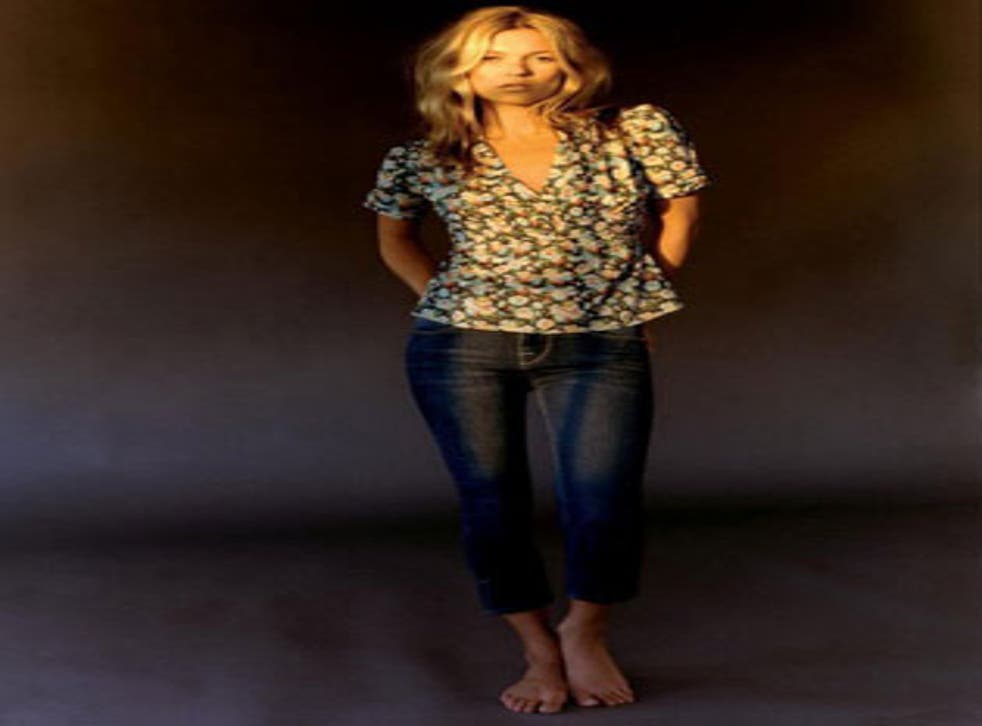 Stuck zips, collapsing hems, designer T-shirts that fade after a few washes. Shoppers know that the transition from High Street clothes rail to home wardrobe is not always as assured as the smiles on the billboard models. The queue of dissatisfied customer though, is growing.
Statistics released today show that the number of complaints to the Government's consumer helpline, Consumer Direct, concerning female fashion items surged to 14,390 last year, up 22 per cent from 11,732 in 2007.
Consumer Direct revealed that this rise was the fastest of any in its top 10 complaints categories – which included the customary mountainous gripes about second-hand cars and mobile phone contracts.
Consumer Direct spokesman Frank Shepherd said purchasers of women's fashion complained about sequins coming off dresses, colour dyes that ran in the wash, "waterproof" ski suits that let in water, bobbly jumpers and split seams. Loose buttons, broken zips, shrinking trousers and crumbling festive costumes were also the subject of complaints. And several brides were angered that their dresses had fallen apart before the wedding day.
The increase in clothing complaints is likely to spark debate about whether standards of female fashion have fallen inversely to the rise of retailers Primark, Asda and Tesco, whose bargain-basement ranges offer, for example, pairs of jeans for just £3.
Faced with cutthroat competition, High Street stores have increasingly switched production abroad in search of lower costs. Chains have also introduced stricter returns policies, becoming more reluctant to offer cash refunds. In the past five years, with the rise of "value" retailers, the price of clothing has fallen by as much as 25 per cent, while shoppers have bought almost 40 per cent more garments. This suggests fast fashion may be behind the increase in problem items.
Shoppers have also lambasted a supposed fall in production values at some "high-end" High Street stores. Consumer Direct said the biggest cause of complaint about women's clothing was "defective goods" (34 per cent), followed by customer service (21 per cent) and poor delivery (9 per cent).
Other data out today suggests that many garments are never worn at all. On the basis of a survey of 3,500 women, Global Cool, a climate change charity, estimated that in 2008 British women spent £11bn on clothes, shoes and accessories that were never worn – more than half of all female fashion.
Some fashion experts believe that the transfer of production abroad is not necessarily the problem. "If people are using suppliers in the Far East or Eastern Europe, it doesn't necessarily mean the quality isn't as good," said Marino Donati, a reporter at the fashion bible Drapers. "There are some very good garments from these countries."
The fashion designer Katharine Hamnett agreed that many foreign suppliers were excellent but suggested that Western retailers may have pushed them too far in the scramble to make bargain basement clothes. "In the pursuit of profit , they're paying less and less to have the clothing made so they can make more and more money," she said. "These buttons falling off and seams coming apart are collateral damage in that. They have probably gone a step too far." Hamnett, known for her sloganeering T-shirts, added: "It's good that the British are starting to complain; the French take everything back."
Matilda Lee, author of a book which recommends a culture of mending, Eco Chic: The Savvy Shoppers Guide to Ethical Fashion, said falling standards of fashion tailoring meant 76 per cent of clothes and textiles were dumped in landfills rather then being recycled.
"The fashion world used to be dictated by the seasons – two seasons, Spring/Summer and Autumn/Winter. At the moment, seasons are speeding up – retailers are turning around collections every three weeks. It's a constant carousel," she said.
"There's much less craftsmanship; it's really disappeared from the equation. No wonder you are getting people complaining. But if you buy something for £5 you shouldn't expect it to be of good quality."
Register for free to continue reading
Registration is a free and easy way to support our truly independent journalism
By registering, you will also enjoy limited access to Premium articles, exclusive newsletters, commenting, and virtual events with our leading journalists
Already have an account? sign in
Register for free to continue reading
Registration is a free and easy way to support our truly independent journalism
By registering, you will also enjoy limited access to Premium articles, exclusive newsletters, commenting, and virtual events with our leading journalists
Already have an account? sign in
Join our new commenting forum
Join thought-provoking conversations, follow other Independent readers and see their replies