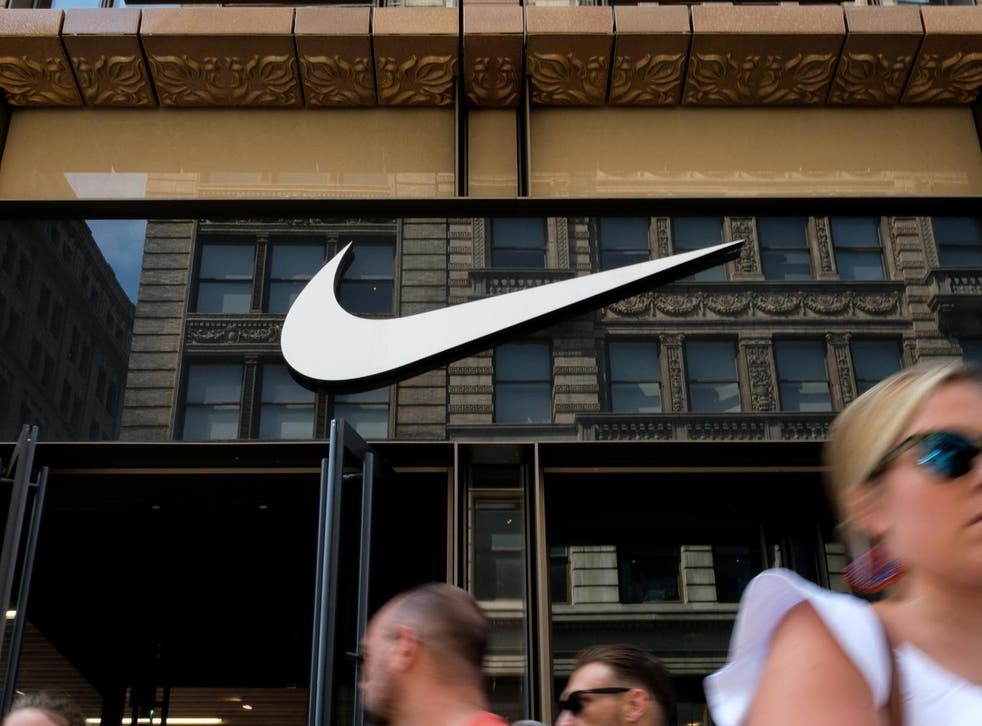 Nike removes balaclava after being accused of profiting from 'gang culture'
'It looks like you're targeting the young people who are involved in gang crime'
Sabrina Barr
Wednesday 22 August 2018 12:42 Comments
Nike has received a huge backlash online for selling a £70 balaclava, with some claiming that the company is profiting from and promoting "gang culture".
The sports brand has been criticised for targeting impressionable youngsters with the product, which was pictured with straps that appear to resemble shoulder holsters before being removed from the Nike website.
Many people have been expressing their dismay over the balaclava on social media, highlighting the way in which it reinforces racial stereotypes by featuring a black model.
"THIS IS NOT RIGHT," tweeted YouTuber Mr DT.
"I think you've made a big mistake on this one, targeting the current gang culture for profit."
"Now [Nike] are endorsing gun and knife crime, as well as enforcing racial profiling. Well done!!!!!" another person remarked.
Comedian and entertainer White Yardie has shared a video across his social media channels in which he discusses his disapproving views on the issue.
"Right now it looks like you're targeting the young people who are involved in gang crime," he said.
"With all these recent stabbings that have been happening right now in London, this is definitely something we don't want to see."
In a statement provided to The Independent, Nike has said that it did not mean to promote gang culture in any way.
"These products were part of a wider Nike Training collection, styled on different models and available in multiple markets around the world," a Nike spokesperson said.
"We are in no way condoning or encouraging the serious issue of criminal and gang culture."
Some people have expressed confusion over the criticism that the balaclava has received.
"So people who use balaclavas for skiing or training in the cold shouldn't have them available because gangs might buy them?" one person wrote.
However, while the balaclava can be worn to protect your face against the cold, the issue doesn't solely lie in the design of the product, but also the way in which it's been marketed by Nike.
"If this is the market they are trying to reach, why have they made this guy look like he's trying to be military?" one person wrote on Instagram.
"Nike have got to come better than that, they know they're a popular brand name with the youths. They could help influence them in a more positive way than this.
"Bad call Nike, really bad advertising decision."
The Independent has contacted designer Matthew Williams for comment.
Register for free to continue reading
Registration is a free and easy way to support our truly independent journalism
By registering, you will also enjoy limited access to Premium articles, exclusive newsletters, commenting, and virtual events with our leading journalists
Already have an account? sign in
Join our new commenting forum
Join thought-provoking conversations, follow other Independent readers and see their replies