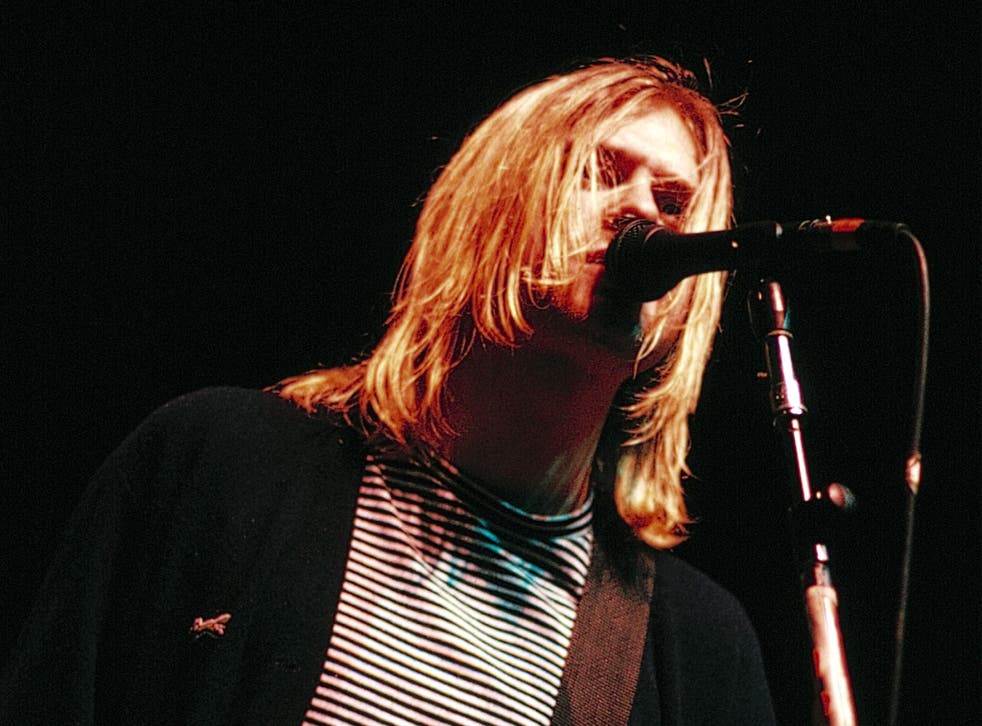 Nirvana 'sues' Marc Jacobs for putting famous smiley face design on T-shirt
Logo trademarked by band in 1992
Marc Jacobs is reportedly being sued by Nirvana for using its famous smiley face design on one of its T-shirts.
The garment reads "HEAVEN" across the top instead of the band's name and the "X" eyes have been replaced with the letters "M" and "J".
The logo, colour and font, however, appear to be the same.
The garment is part of the US fashion label's "Bootleg Redux Grunge" collection, which the eponymous designer originally showed in 1993 for Perry Ellis when he was head of the womenswear there.
But Nirvana is thought to have trademarked the smiley face logo in 1992 and is now suing Marc Jacobs for copyright, reports TMZ and The Fashion Law.
The idiosyncratic logo was designed by the late Kurt Cobain, who died in 1994, and became synonymous with the band's music, appearing on almost all of its merchandise.
Marc Jacobs even alludes to the track "Smells Like Teen Spirit" – one of Nirvana's most famous songs – in its online product description for the T-shirt.
"This exclusive piece from the 1993 Grunge collection was created by Marc Jacobs during his time at Perry Ellis," it reads. "This bootleg smiley tee sure smells like teen spirit."
While Marc Jacobs has yet to respond to the reports – The Independent has contacted a spokesperson for comment.
The brand has been highly criticised on social media for the alleged copyright infringement.
"Really Marc Jacobs? We all know that's Nirvana signature," wrote one person on Twitter, while another described the fashion brand as "so seedy" in response to the claims.
Join our new commenting forum
Join thought-provoking conversations, follow other Independent readers and see their replies