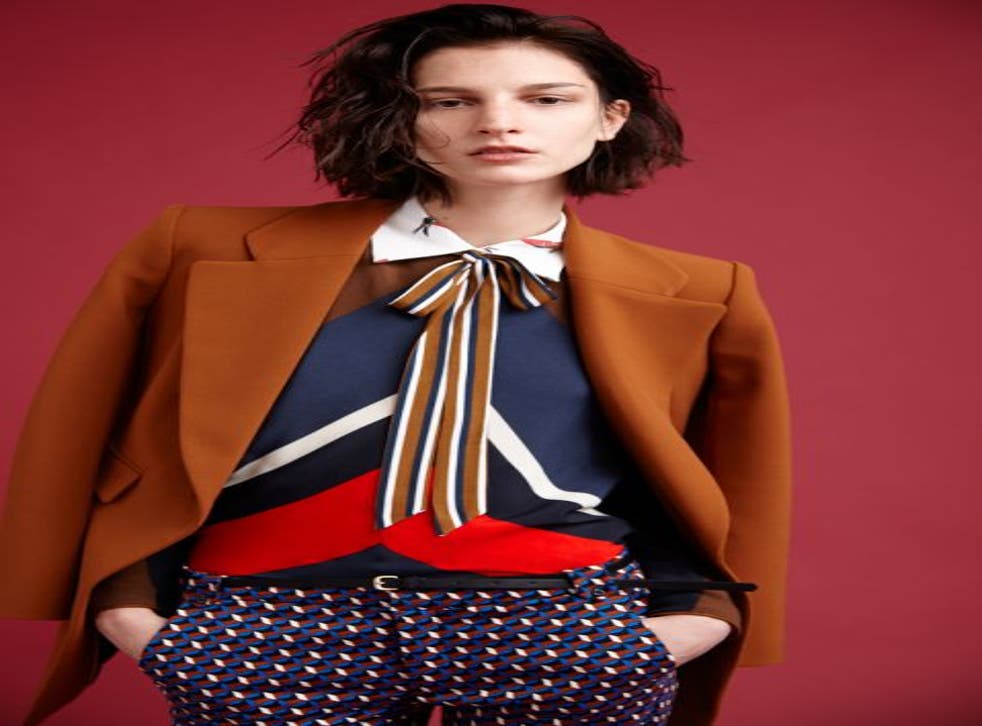 Not just a big girl's blouse: the blouse is back for autumn/winter
Forget old-fashioned ideas of Margaret Thatcher's fussy frills - the blouse is back and this time it's soft, silky and a bit sexy
Pity the blouse. It has a terrible reputation – fusty and fussy, prim and prissy, the sort of thing that your mother, or even grandmother would wear. That's in part thanks to one of the most famous fans of the style – Margaret Thatcher, an unconventional to the point of perverse choice of style icon if ever there was one.
In recent years, mannish shirts have been where the smart money is, but now the very buttoned-up, boxiness that was their appeal seems simply boring. Especially when compared to the sensual, sexiness of a silky blouse.
That's not to say that you have to go full-on vamp to make a blouse work – although, should you be so inclined, there are plenty of racy, lacy numbers on the high street that are perfect for the rapidly approaching party season. High-necked Victoriana versions inspired by Givenchy and Alexander McQueen are perfect if you're feeling particularly gothic, while the pussy bow made a resounding return in Gucci's beyond-retro collection for autumn/winter. Fans of Saint Laurent's brand of rock chick chic should keep an eye out for animal print, or there are plenty of floral versions if Chloé and Valentino's romantic bohemia is more your style.
The blouse is back for autumn/winter 2015

Show all 6
If that all feels a bit too costumey, a toned-down alternative is a block colour with a ribbon necktie in a contrasting shade – preferably black – in grosgrain or velvet. Tie yours in a floppy, imperfect bow, this look is all about being a bit undone after all. That being said, it's all about a measured approach so if you do opt for a sheer fabric, it's best to make sure your underwear will pass muster. While those with a fuller bust can avoid gaping shirt buttons with ruffled or pin-tucked versions that fasten at the back or side.
Register for free to continue reading
Registration is a free and easy way to support our truly independent journalism
By registering, you will also enjoy limited access to Premium articles, exclusive newsletters, commenting, and virtual events with our leading journalists
Already have an account? sign in
Register for free to continue reading
Registration is a free and easy way to support our truly independent journalism
By registering, you will also enjoy limited access to Premium articles, exclusive newsletters, commenting, and virtual events with our leading journalists
Already have an account? sign in
Join our new commenting forum
Join thought-provoking conversations, follow other Independent readers and see their replies