'Not This White Woman' clothing line launched for women to show they didn't vote for Donald Trump
But people are not happy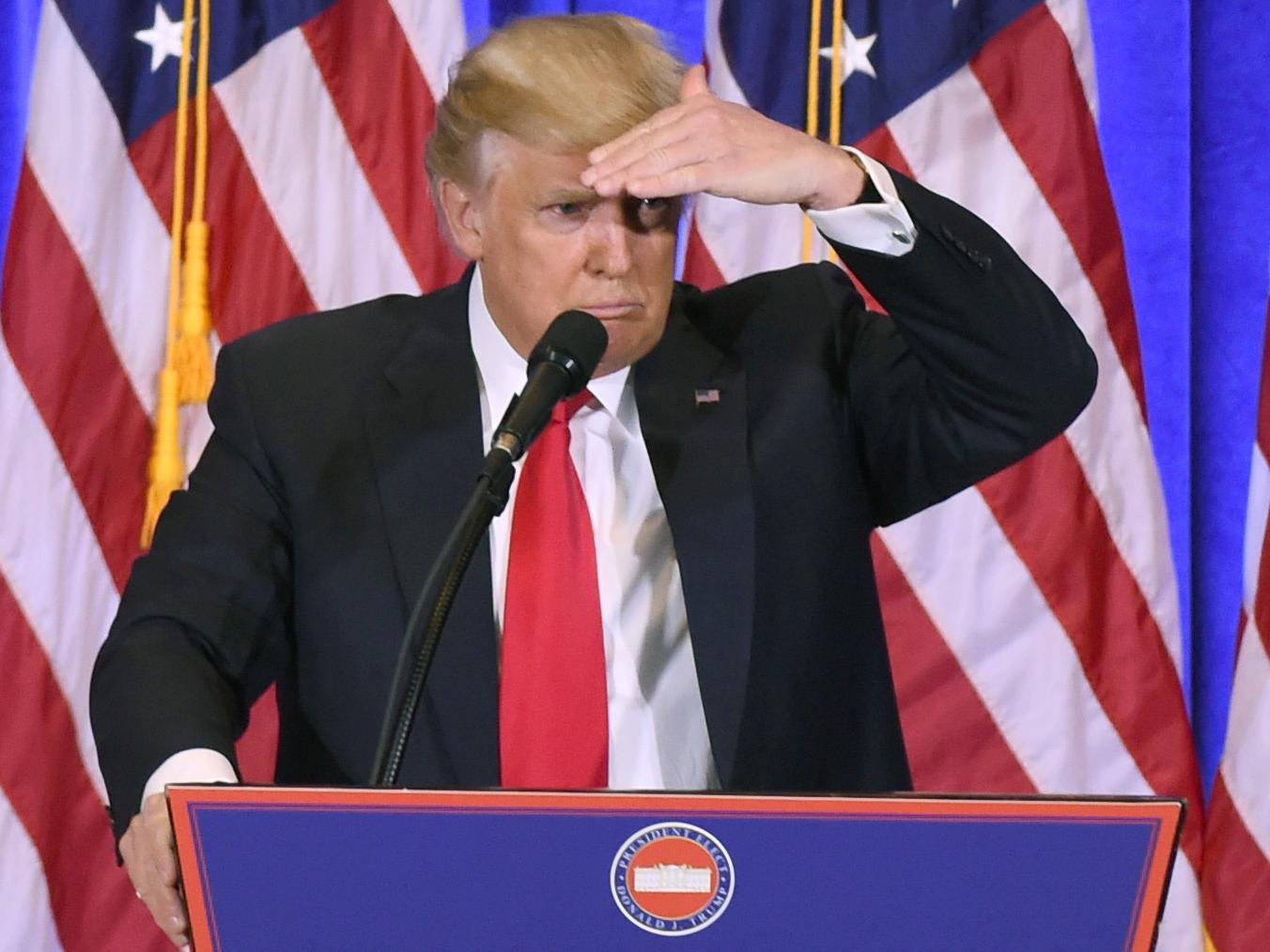 Two women have created a line of clothing and accessories to rally home the message that they were not included in the 53 per cent of white women who voted for Donald Trump.
Michelle Hirschberg and Karen Land Short, who both had careers in advertising, say they were "devastated" following the election result and the surprising fact that white women, in their majority, voted for Mr Trump over the Democrat candidate, and first female presidential candidate, Hillary Clinton.
"We found ourselves wanting to tell people on the street, strangers on the subway, 'it wasn't me'," they wrote on their website. "When visiting the Subway Therapy Wall in New York City, Michelle added a sticky note that said, 'not this white woman'. Karen and Michelle commiserated and collaborated and the idea of a t-shirt was born."
Women go on strike against Donald Trump
Show all 7
The collection includes plain white t-shirts, vests, mugs and badges all emblazoned with the words: "Not This White Woman #StillWithHer". A t-shirt will cost you $27.50 (£22.50) while a mug is $16.75 (£13.70), 100 per cent of the sale's proceeds go to Planned Parenthood - a service currently under threat by the impending Trump government and congress.
While the intentions of the range may be to disassociate themselves from the demographic, it has provoked some ire online.
The feminist blog Jezebel criticised the range in a piece entitled "White Women, Please Come Get Your Friends".
"It's hard to see how this really helps anyone or anything other than the conscience of the white women buying this sh*t. I'll tell you, as a black woman, seeing that shirt doesn't necessarily tell me you're an ally or worth trusting any more than the sanely-dressed white woman next to you. It doesn't tell me you understand intersectional feminism, All it says is you want people to know you're not a complete asshole. The irony is, this shirt kinda does make you look like an asshole," writer Kara Brown wrote.
Similar sentiments were shared on Twitter:
However, others on the social media site supported the idea, writing: "Wow, where can I get one of these babies?" and "I must buy this".
Join our commenting forum
Join thought-provoking conversations, follow other Independent readers and see their replies