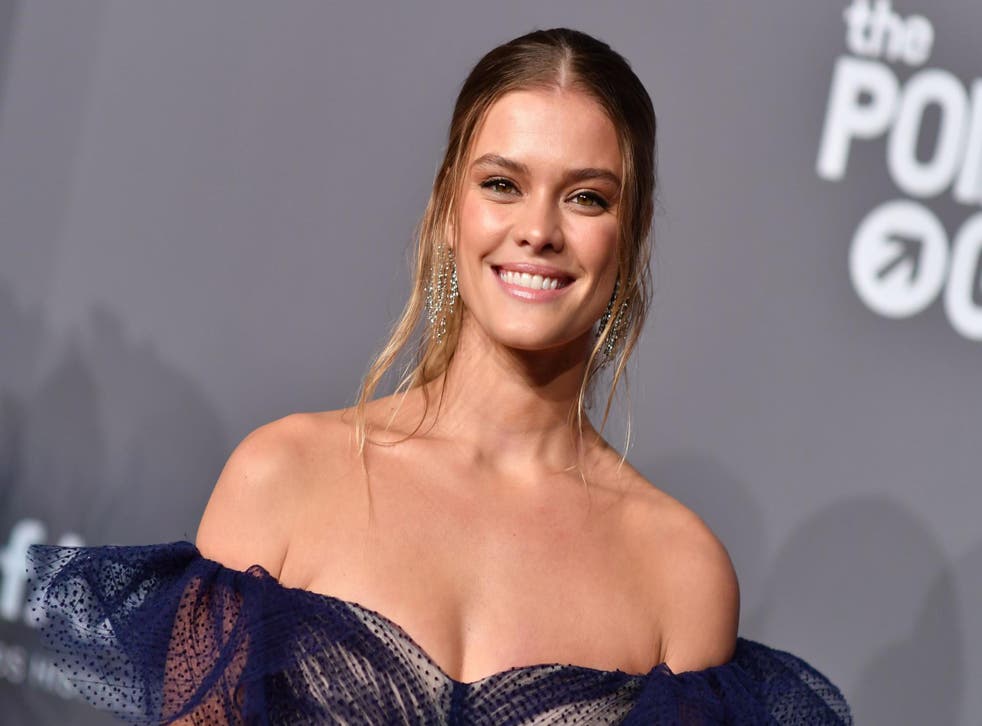 NYFW: Nina Agdal speaks out about suffering from anxiety during fashion week
'Nothing is more important than mental health'
Nina Agdal might be one of the world's most successful models, but the 26-year-old has revealed that she suffers from "crippling anxiety" during fashion week.
Writing on Instagram, the Victoria's Secret model said that she had a panic attack the night of the amfAR gala, the glamorous party that heralds the beginning of New York Fashion Week (NYFW), explaining that high-profile events such as these have an adverse effect on her mental health.
"I haven't had a panick attack in a long time but for some reason i was hit with one last night [sic]," she begins before describing the evening as "rough".
"As I have expressed before, I've been dealing with anxiety for quite some time now and some days are worse than others, but during fashion week it explodes."
Agdal went on to explain that she finds the "countless" event schedule that surrounds NYFW very stressful and urged fans not to chastise her for seeming "off" when they approach her, adding that she may sometimes leave parties early because she's "not great in big settings".
New York Fashion Week 2018: Best street style

Show all 45
"It's not because 'I've lost it' or have anything against you," she continued. "It's simply because I get so overwhelmed these days that my brain capacity is 10 per cent of what it normally is and I struggle to have a conversation so I avoid it."
The young model said that she avoids "numbing" herself with alcohol in these situations and instead strives to focus on "building a solid foundation" to boost her mental wellbeing.
Agdal ended her caption with a note to those who have similar issues: "You're not alone," she wrote, "so let's talk about it, take the power out of it and back into us."
The post has prompted a wave of supportive comments from fans, with many thanking Agdal for her speaking openly about anxiety and highlighting the debilitating effects it can have on someone.
"Thank you for coming forward," wrote one person. "Hopefully the stigma regarding anxiety and depression will be lessened. As one who struggled with terrible anxiety for many years i can say it does get better with the right support and medication. Learning to breathe properly is key."
Another added: "Nina I love you so much. I relate 100 per cent to everything you said, and it always makes me feel a little less alone when I find out that other people, too, get that feeling at large social settings.
"I always go back to a quote by @mattzhaig - 'It's not what you do, it's what you overcome to do it.' Thank you so much for sharing again!!"
Join our new commenting forum
Join thought-provoking conversations, follow other Independent readers and see their replies