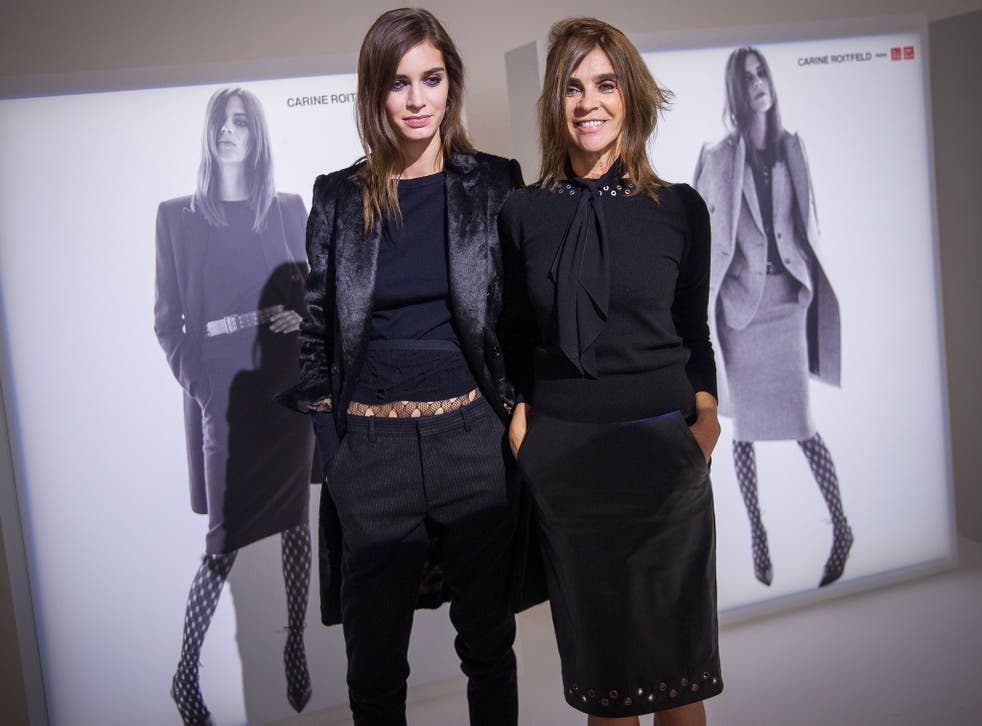 Paris Fashion Week 2015: How to get stylist Carine Roitfeld's look
Roitfeld is patron saint of the pulled-together look, and her quirks have become fashion law
Paris Fashion Week is under way – the last leg of the month-long global spring/summer 2016 slog – and that final Frenchy finishing post encourages even the most jet-lagged to up their game. Patron saint of the pulled-together look is stylist Carine Roitfeld, the Tom Ford muse whose quirks – wearing men's thermal underwear as outerwear, trudging around on the straps of her slingbacks – become fashion law. Formerly of Paris Vogue, Roitfeld now has her own magazine, a hefty tome dubbed CR Fashion Book (I still think "Carine Le Magazine" sounds better). Furthermore, as of this season she's knocking up togs for Uniqlo (see gallery below), making over model Lexi Boling as a dead ringer for her own good self.
Wear it's at: Carine Roitfeld

Show all 5
Her collection is slated to hit stores at the end of October, but if you can't wait that long, I've put together a Carine-inspired shopping list, starting with her beauty regime. Roitfeld herself has said that she looks like Iggy Pop in drag (now you mention it...) but there's plenty to emulate.
First off, try black eyeliner. MAC (2) is her kohl of choice. She collaborated with them back in 2012. And don't stop at the maquillage, ma chérie: Roitfeld doesn't have her own scent (yet) but she's always spritzed with YSL's classic Opium (3).
In the wardrobe department, getting the look is actually rather simple – if you're blessed with a serious budget. Well known for her love of Chanel's little jacket (she works with Karl Lagerfeld on the brand's campaigns), this version (4) is a vintage find from online retailer farfetch.com. And to finish off the ensemble? Murderous heels. The "blade" style by Casadei (5) are sharp enough even for fashion's most demanding editrix.
Join our new commenting forum
Join thought-provoking conversations, follow other Independent readers and see their replies