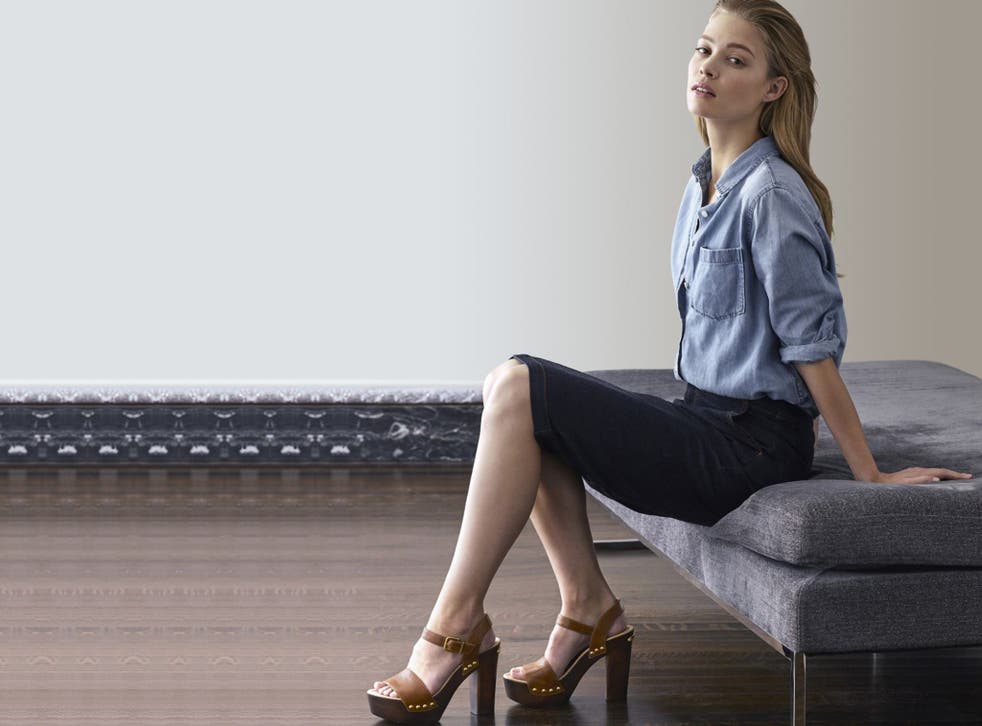 Shoe trends: Platform heels stack up this spring
Say goodbye to pointy pumps, this season the only way is up. When it comes to platform heels, the higher the better
How to walk in high heels is, for many people, one of life's great mysteries and thanks to a few seasons of riding low in 'flatforms' and blinged up trainers, it's not been a pressing concern. Heel-phobes can blame the Seventies and its all encompassing influence over spring/summer 2015 for the return of the killer heel.
The histories of platform heels may be extensive – ancient Greeks were partial to a pair; but it was during the Seventies they really had their heyday. From Studio 54's illustrious guests to John Travolta in Saturday Night Fever, references from the era are not exactly hard to come by.
Shunning last year's trend for 'ugly shoes' which saw pool-sliders and Birkenstock-inspired styles outsell heels, designers returned to the lofty heights of sky high heels this season. Saint Laurent showed them in a plethora of styles; in silver glitter, with metal studs and a smattering of animal skins. While at Versace they came with a dose of sexiness in Perspex heels teamed with cocktail dresses.
It may be one of the most traumatic moments in catwalk history, but Naomi Campbell toppling over in her heels at a Vivienne Westwood show back in 1993 shouldn't put you off. Platforms are actually easier to walk in than many heels, yes really.
The added height from the platform at the front of the shoe essentially has a levelling out effect which makes this style far more comfortable than it looks. Plus there's the benefit of a chunky heel, which is far sturdier then teetering on needle thin stilettos. As with any sensible shoe purchase, fit is key; anything too big and the foot will flop around. Pay special attention to the ankle strap which must fit securely to avoid any Campbell-style disasters.
Register for free to continue reading
Registration is a free and easy way to support our truly independent journalism
By registering, you will also enjoy limited access to Premium articles, exclusive newsletters, commenting, and virtual events with our leading journalists
Already have an account? sign in
Register for free to continue reading
Registration is a free and easy way to support our truly independent journalism
By registering, you will also enjoy limited access to Premium articles, exclusive newsletters, commenting, and virtual events with our leading journalists
Already have an account? sign in
Join our new commenting forum
Join thought-provoking conversations, follow other Independent readers and see their replies