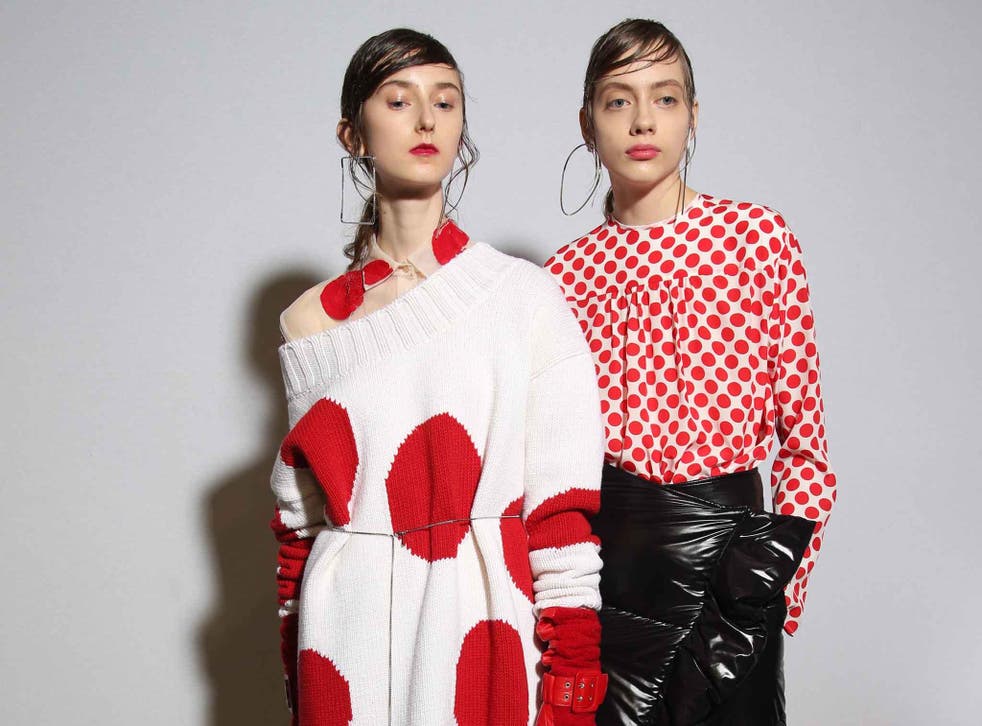 Joining the polka dots: The famous graphic icon is back for autumn/winter 2016
This season the retro print is back in a big way. Sarah Young discusses why the runway makes a convincing case for sartorial specks  
While polka dots may seem like a juvenile trend, casting fears of looking like a life-size Minnie Mouse, autumn/winter guarantees to challenge your preconceptions about the motif. After all, if everyone's favourite cartoon rodent can pull them off for near-on 90 years surely we can give them a bash?
This season, the timeless polka dot has been filtered through a fresh fashion lens if not wholly transformed. Far from its syrupy, cliché roots it seems the ubiquitous icon has seen a coming of age to make an unapologetically bold mark on modern style. While the print may not necessarily stand out season after season, just like the modest stripe, it's continually there in some capacity; that is until now. Autumn/Winter 2016 has pushed the print into the spotlight proving that polka dots are back in a big way, quite literally.
Whether miniscule or massive, a dizzying display of dots made their way down the runway but one thing designers did agree on was the palette. Marc Jacobs, Saint Laurent and MSGM all opted for a contemporary take on the classic black and white spot elevating it to more stylish and rebellious heights. While Marc Jacobs elected gothy elongated silhouettes and mishmash of different sizes and textures, Saint Laurent and MSGM injected their collections with a shot of scarlet red.
For real world wearability, the key to wearing polka's in a playful, yet grown-up way is to keep your silhouettes clean and the dots fairly small. If you're looking to make more of an impact though, don't be afraid to experiment with size, colour and texture; for an understated, flesh-flashing vibe go sheer or for a more fashion-forward look opt for a mix of sizes in one dotty ensemble.
Join our new commenting forum
Join thought-provoking conversations, follow other Independent readers and see their replies