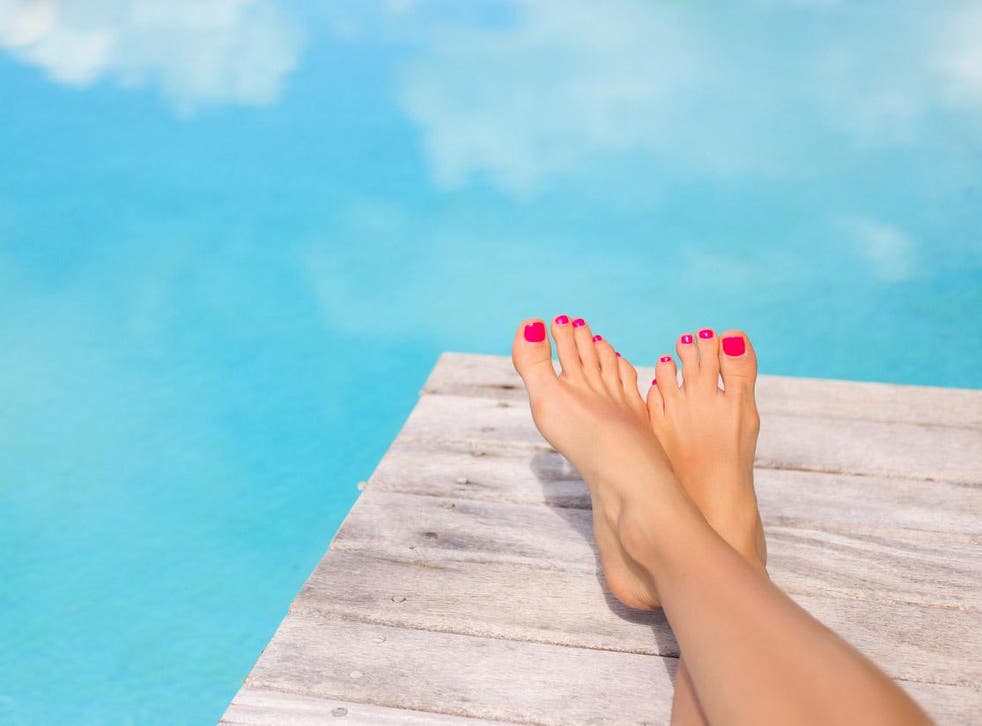 How to get your feet ready for sandal season
The weather is finally heating up, your summer wardrobe is in check and you're slowly building a new collection of sandals ready to slip into.
But, while open-toe shoes might be calling, months of neglect mean it's high time you gave your tootsies some much needed TLC.
After hiding our feet under layers of tights, thick socks and boots, winter can often leave its mark in the form of rough, dry and callused feet.
So, as the lure of warmer climes sets in, we've rounded up a few simple ways to get them sandal-ready in no time.
Exfoliate, exfoliate, exfoliate
Hard skin can be a real problem for many so it's important to take care of your feel all year round and the best way to do that is to exfoliate.
If the skin on your feet has been left dry beyond recognition, you should build a regular routine for hard skin removal with a foot scrub and foot file. Exfoliate once every other week for mild to moderate calluses, or once or twice a week for heavy to severe.
Alternatively, you could invest in a tool like Scholl's Velvet Smooth Electronic Foot File, which will leave you with super-soft skin without any of the effort.
Take a soak
Soaking your feet offers a multitude of benefits because, not only does it clean and soften the skin and cuticles but it also eases sore and tired muscles and improves circulation.
Simply fill up a little footbath and give your feet some well-deserved pampering with Lush's Foot Soak and Fancy Free.
Made using lavender, chamomile and a heavy dose of carrageenan extract, it will freshen your feet and help relax all your senses.
Soften up
What's the point in spending all that time exfoliating and soaking if you forget to seal in all the moisture? The skin on our feet is up to 10 times thicker than the rest of our body and it therefore requires a much more intensive moisturising routine.
Your best bet here is a thick emollient cream like This Works' Perfect Heels Rescue Balm, which is enriched with EcoCert cotton thistle extract, refreshing lemon oil and soothing lavender to help reconstruct the skin barrier.
Ideally, you should moisturise your feet after every shower, but if you don't have time in the mornings, apply the balm at night before slipping on a pair of socks and sleeping your way to super-soft tootsies.
Pamper and polish
Keeping your toe nails trim and smooth is the absolute minimum you should be doing in terms of footcare but no pedicure is really complete without a little toe dazzle.
If you fancy getting creative, have fun experimenting with nail art and don't be afraid to reach for those summer brights.
However, if you prefer to keep things simple you can't beat Dior's Nail Glow. The first nail care enamel that gives the effect of a French manicure in just one application, it revives the natural colour of the nail by boosting the pink on the nail bed and brightening the white tips.
Register for free to continue reading
Registration is a free and easy way to support our truly independent journalism
By registering, you will also enjoy limited access to Premium articles, exclusive newsletters, commenting, and virtual events with our leading journalists
Already have an account? sign in
Join our new commenting forum
Join thought-provoking conversations, follow other Independent readers and see their replies