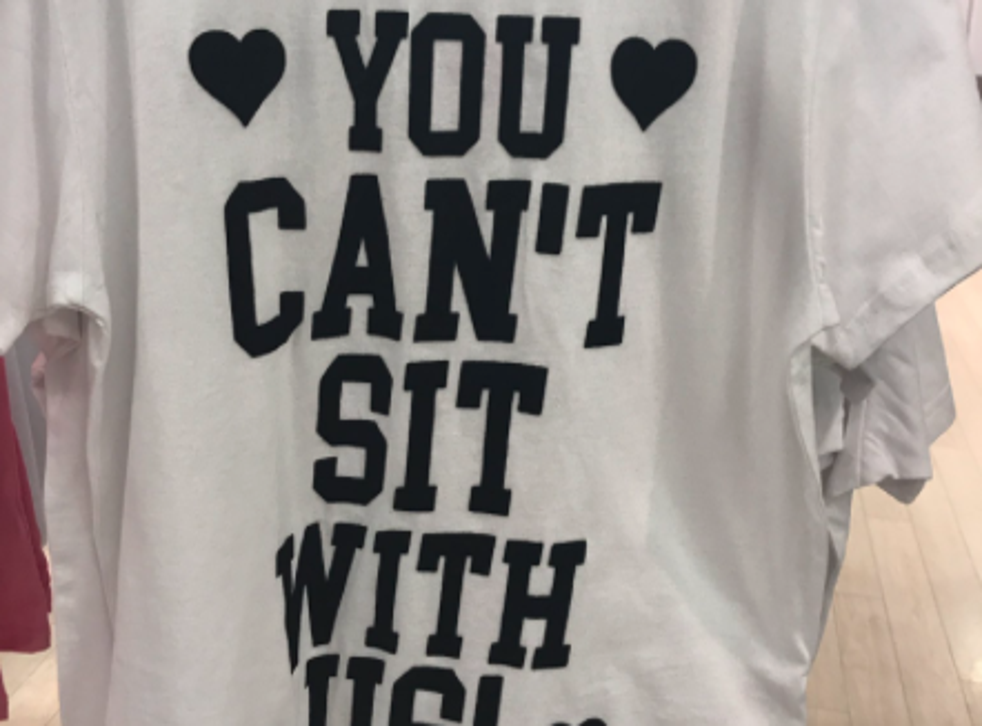 Primark slammed for promoting bullying with Mean Girls t-shirts
High street store Primark has been accused of promoting bullying after a new range of t-shirts included quotes from cult movie Mean Girls.
Despite coming out in 2004, Mean Girls remains one of the most referenced chick-flicks in existence, but after spotting a line of tops that used quotes from the film, one mum was left incensed.
Dawn Thomson, a therapist, says that she believes the tops which include slogans like "You can't sit with us" are irresponsible and that international company Primark have not considered the potential impact they could have on people who already feel isolated.
After seeing the clothes on display in the women's section of an Edinburgh store, Thomson contacted the brand straight away by posting images of them on Twitter.
"Sickened to see these t-shirts on sale @Primark," she wrote.
"Irresponsible and unacceptable. Get rid of them!"
The mother of two girls aged 11 and seven says that although she worries about the effects such quotes could have on youngsters, the fact that the tTshirts were available in the women's section only adds to her concerns.
"It's like that's legitimising it. With an adult wearing it it's like we are saying it is okay to act like that," she told The Sun.
"What kind of message is that sending to young girls and women? It's just not okay."
Thomson also says that she would challenge those who argue that the T-shirts are just a bit of fun and simply referencing a film.
"It's just more imagery and messages that aren't useful. It's that feeling of not being good enough," she explained.
"There are plenty of other films that could be referenced without that message.
"If they really think about it, anyone can think of one or two people who have been made to feel excluded with things like this."
Addressing the concerns, a Primark spokesperson said, "The T-shirt is, as clearly indicated, licensed merchandise from the popular movie Mean Girls and is part of an adult womenswear range.
"Its slogan is a quote from the film, and any offence caused is wholly unintentional."
Register for free to continue reading
Registration is a free and easy way to support our truly independent journalism
By registering, you will also enjoy limited access to Premium articles, exclusive newsletters, commenting, and virtual events with our leading journalists
Already have an account? sign in
Join our new commenting forum
Join thought-provoking conversations, follow other Independent readers and see their replies