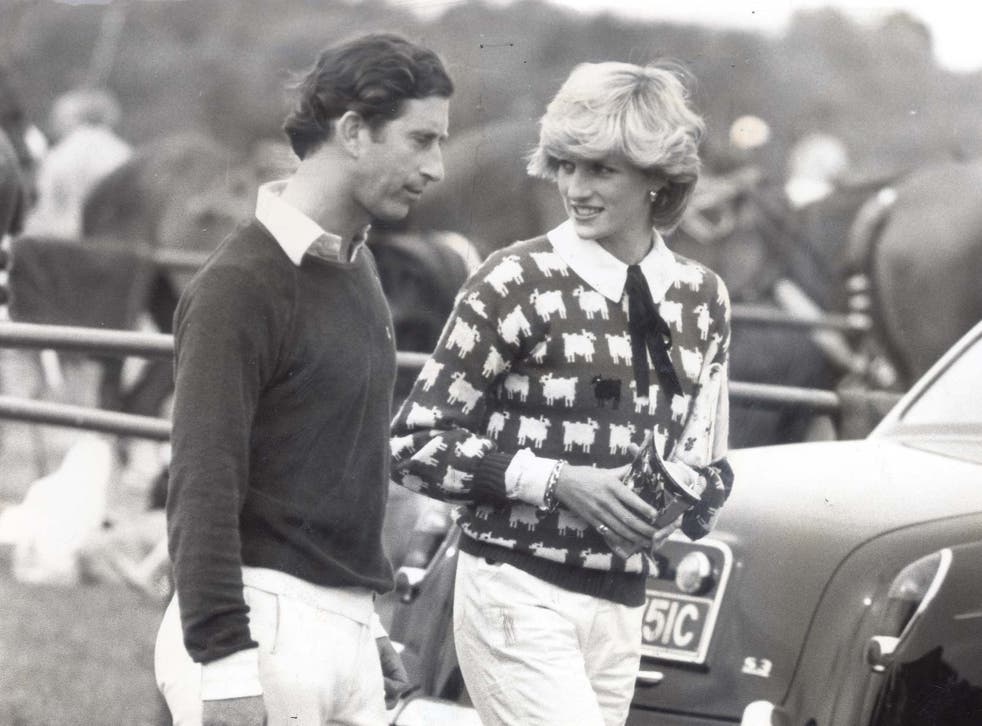 Princess Diana's famous 1980s sheep jumper to be re-released
'Since Diana's first public appearance in one of our bright red sheep jumpers, she and the design have been inextricably linked,' says designer
Leer en Español
The famous sheep jumper worn by the late Diana, Princess of Wales in the 1980s is being re-released by American label Rowing Blazers.
The scarlet jumper, which is covered with multiple white sheep and a single black sheep, was worn by Diana on several occasions, including during a visit to the Polo with the Prince of Wales in 1983.
Diana's own sweater is now part of the Victoria and Albert Museum's permanent collection.
The jumper was designed by the now-defunct knitwear brand Warm & Wonderful in 1979 and spawned countless copycats.
Before now, it hadn't been produced in its original form since 1994.
Warm & Wonderful's designers Joanna Osborne and Sally Muir worked with Rowing Blazers to relaunch the garment.
"Since Diana's first public appearance in one of our bright red sheep jumpers, she and the design have been inextricably linked," they said in a statement.
"The Princess of Wales wore the sweater on several other occasions, eliciting a great deal of press commentary and making the design incredibly popular, not only here in the UK, but around the world."
Rowing Blazers' creative director Jack Carlson added: "Collaborating with the original designers is exactly what makes this so special to me. I can just picture Joanna (Osborne) and Sally (Muir) in their twenties, selling their jumpers to Sloane Rangers, pop stars, and royalty. I think there's a lot of nostalgia in the air right now, and a great renewed interest in Diana's style in particular."
Due to demand, the jumper is only currently available for pre-order and will ship in early 2021.
Rowing Blazers has also released a second one of Diana's most famous knitwear pieces: a pink Gyles & George sweater that bore the words "I'm a luxury" on the front and "few can afford" on the back.
Both jumpers are currently selling for $295 (£226).
Join our new commenting forum
Join thought-provoking conversations, follow other Independent readers and see their replies