How to wear prints and patterns at any age
Here's how to introduce them into your wardrobe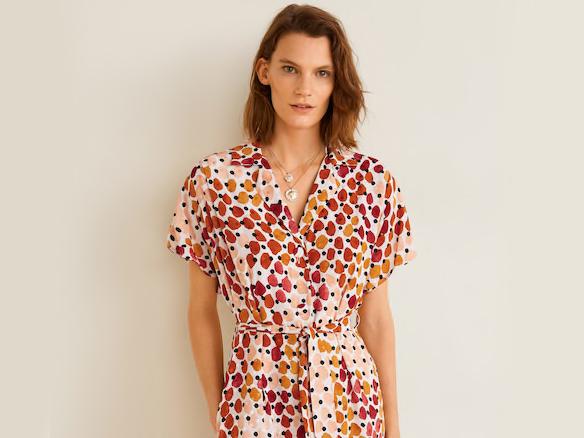 If you think that curtains, cushions and chintz furnishings wear print and pattern well but you wouldn't dream of donning them yourself, you're not alone.
So many women prefer to live in a terminal state of simplicity out of fear of looking too young or too frumpy but, believe it or not, bold prints are more wearable than you think.
Prints are one of those cyclical trends that never really goes out of style, but hearing that they are all over this season's garb can strike fear in the sartorial hearts of those of us who are reminded of our grandmother's decorative drapes.
The good news here, though, is that today's motifs don't have to be floral – and even when they are, you're not restricted to the overtly girlish kind.
Instead, opt for tropical blooms, stripes, checks and even a dash of animal print here and there.
Anyone, at any age, can wear pattern. The trick is as simple as not overdoing it.
If you're new to wearing prints, ease yourself in by updating staple pieces in your wardrobe. Team a patterned midi skirt with a plain T-shirt or a patterned crisp shirt with a pair of wide-leg trousers to the office – this way you get the full impact of wearing something bold without looking like you've tried too hard.
Subtle pairings are key here. While the all-over print look is undoubtedly a showstopper, it should be approached with caution, if at all.
Instead, wear your prints with neutral colours to make them feel less intimidating. Or, if you feel like making more of a statement, pick out a colour from your print and carry it through elsewhere in your ensemble.
Alternatively, accessories are a subtle way to include pattern in your wardrobe. From shoes to bags, belts and neckerchiefs, a small dose of print will instantly make your look more interesting.
Join our commenting forum
Join thought-provoking conversations, follow other Independent readers and see their replies