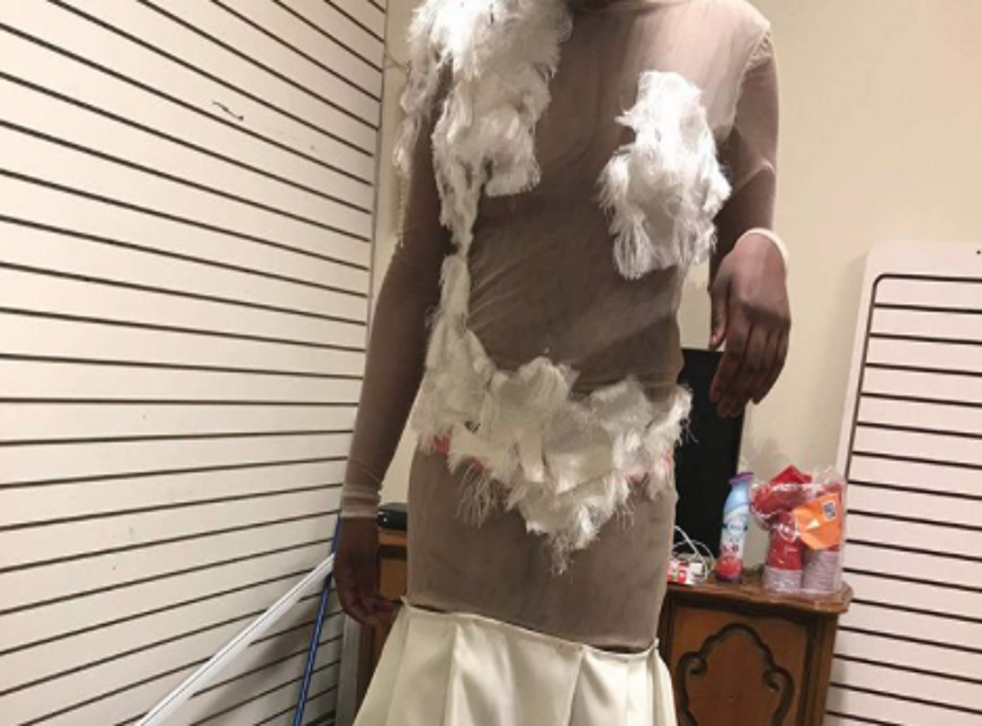 Angry mum shares images of daughter's prom dress fail on Facebook
The devastated teen paid $300 for the awful gown 
A furious mum has taken to social media to call out a designer who left her daughter in tears just hours before prom.
Considered a milestone between childhood and adulthood, prom is that one special night where teens don lavish gowns, tuxedos and pose awkwardly for photos they hope to cherish for a lifetime.
But one girl was left devastated after being sold an ill-fitting and completely unwearable custom-made dress.
Taking to Facebook, Dee Lewis, an aesthetician from Rochester, New York, took to Facebook to share photos of her daughter, Malexa Maeweather, next to a fierce caption that publicly bashed the designer.
'"So (the designer) called my daughter the night before prom to pick up her dress, which she charges $300 for," wrote Lewis in part.
"R u serious. Was I wrong for wanting my deposit back?"
The images which have since been shared more than 3,000 times show the teenage girl wearing a white, long-sleeved gown made out of completely sheer material and strange fluffy trims that barely cover her modesty.
The dress's short train also appears to be scarcely attached to the rest of the garment
"My daughter was devastated and crying when she saw this dress," Lewis told Yahoo Style.
According to her mother, Maeweather had originally seen a dress she loved on Instagram but after selling-out, she decided to retain the services of designer.
"For a $100 deposit, (the designer) told my daughter that she would make her something nice with material she already owned and that she wanted to "play around with the design," Lewis added.
"Malexa didn't know anything about what the dress would look like."
Unfortunately, when the teenager tried on the dress on the day of prom, the result left her in tears. But, despite this they were unable to obtain a refund.
"She didn't offer any reimbursement as a professional courtesy," says Lewis.
Luckily though, a friend came to the Maeweather's rescue be lending her a gown worn the previous year – and she looked stunning.
Join our new commenting forum
Join thought-provoking conversations, follow other Independent readers and see their replies