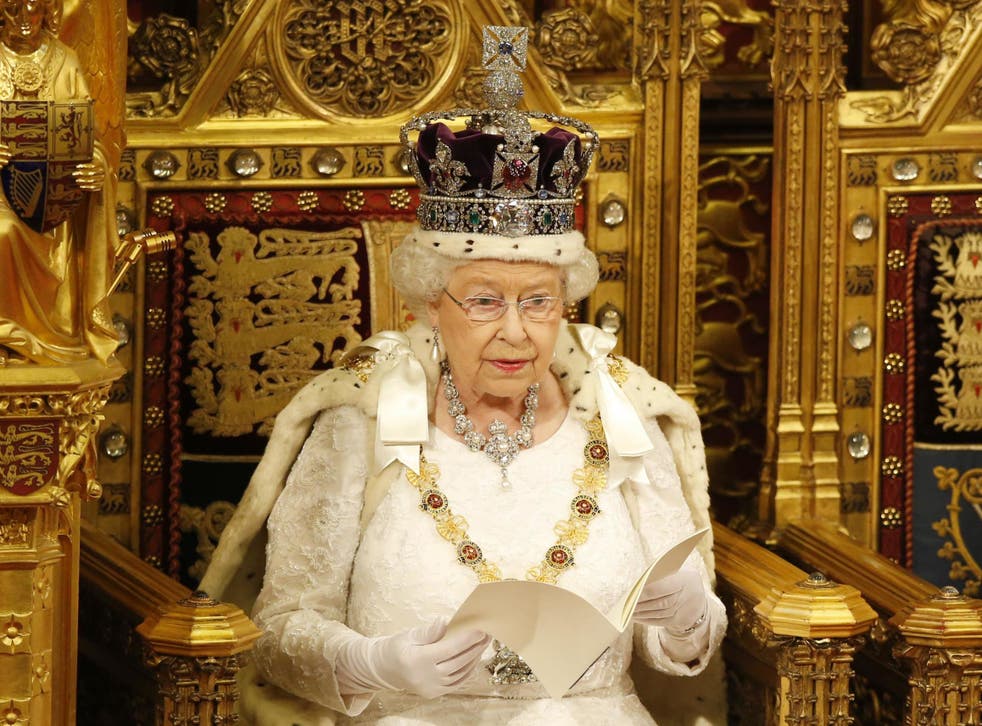 Queen's Speech: Why the monarch is not wearing a crown or regal attire in parliament today
Prince Charles is wearing a morning suit instead of Service uniform for the occasion
Today, Queen Elizabeth II is delivering a speech to mark the State Opening of Parliament, following the Conservative Party's victory in the general election.
The state opening is traditionally a formal occasion, during which the monarch travels to parliament in a state coach and presents her speech in the House of Commons dressed in regal attire.
However, prior to the general election, it was announced that if the Conservatives achieved a majority, the State Opening of Parliament would be held with "reduced ceremonial elements".
These "reduced ceremonial elements" include the Queen being transported to parliament in a car, rather than a carriage, and wearing a day dress and hat, as opposed to her ceremonial robes and crown.
On the parliamentary website, it outlines that the reason for this is due to the time of year at which the state opening is being held, namely the "unique circumstances of the general election and the proximity to Christmas".
As part of the reduced ceremonial state opening, the Prince of Wales is also dressed in a less formal manner, wearing a morning suit as opposed to a service uniform.
The last time a reduced ceremonial state opening took place was in 2017, following the snap general election that saw the governing Conservative Party lose its majority.
The Queen wore a royal blue outfit for the occasion, with some speculating over whether her hat purposely paid homage to the yellow-starred flag of the European Union.
As part of today's proceedings, the 93-year-old monarch was driven to the Sovereign's Entrance at the Houses of Parliament at approximately 11.15am.
Her parliamentary speech followed shortly afterwards.
38 of the Queen's most colourful fashion moments

Show all 38
To keep up to date with the Queen's speech and the State Opening of Parliament, follow The Independent's live blog here.
Join our new commenting forum
Join thought-provoking conversations, follow other Independent readers and see their replies