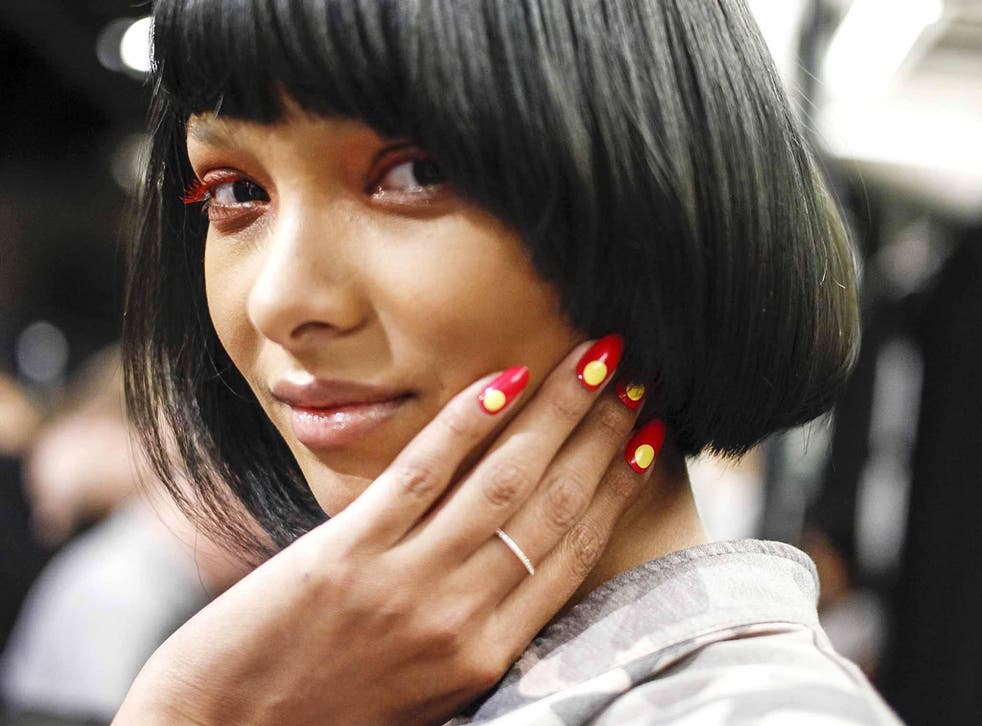 The red manicure is spring/summer's hottest nail trend
Pick a shade that's bound to get you noticed
When it comes to tough beauty decisions, choosing which nail polish to slick over your talons is right up there. In doubt? Wear red.
A perennial beauty classic, crimson nail polish knows no season but all signs backstage at the spring/summer 2017 shows indicated an upswing in popularity as the warmer months kick in.
At Leitmotiv, a sunny orange-red adorned the models nails with a fresh, glossy finish while Charlotte Olympia created a reverse French mani with a bare half-moon at the bottom and classic rid up top.
Surprisingly, deeper hues most commonly seen in cooler climes were popular too with black cherry nails at both Emporio Armani and Kate Spade.
Red Nail Polish

Show all 6
Alas, the choice really is yours this season but with such a mass of shades on offer, narrowing it down to just one can be a minefield.
If you're really stuck, opting for a shade based on what flatters your skin tone can be a real deal breaker.
Got fair skin? Red shades with a touch of blue like crimson and cardinal work best but if you do fancy something a little darker, rich raspberry shades or a deep cherry red will leave you hands looking crisp.
Medium to Olive skin tones should opt for tomato-red polish or pink-y reds for a classic look but vibrant tangerine also works well to bring out the golden tones in your skin.
For darker complexions, choosing dense pigments that are deep and vampy like purple-based reds will look especially flattering on your nails and give a beautiful contrast to your skin without looking too intense.
Join our new commenting forum
Join thought-provoking conversations, follow other Independent readers and see their replies