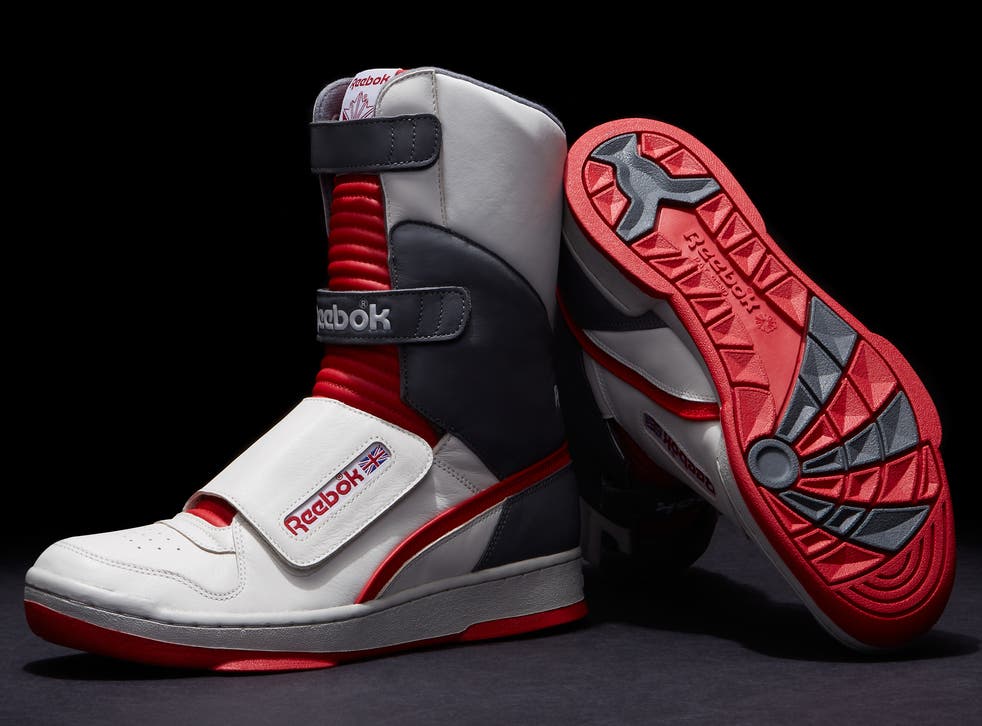 What are Reebok's new Aliens-inspired trainers actually like? We tried them out
Once you get them out of their Weyland-Yutani branded box, what strikes you first is how much they look like Ellen Ripley's original pair
Max Benwell
Thursday 28 April 2016 19:52 Comments
Reebok released a collector's pair of trainers on Tuesday that were so popular, and so limited edition, that they sold out almost immediately.
Inspired by Ellen Ripley's footwear in the 1986 film Aliens (the sequel to 1979's Alien), there are only 426 pairs of Alien Stompers available in the world.
The shoes have caused a slight stir online after people accused Reebok of only releasing the shoes in male sizes. This would be an odd move if true, as it's pretty clear in the film that Ripley is, well, female.
But the company quickly released a statement explaining that the range of sizes made available were in fact unisex. "While size availability varied by market," it says, "the Alien Stomper is a unisex style and was produced in sizes (US Men's) 3.5 – 12, which is a typical size range for a unisex model."
However, none of this answers the question: what are the shoes actually like? We managed to get our hands on a pair, and made the following discoveries:
They come in a silver box branded with the logo of a certain shady conglomerate
After watching the Alien films and seeing how Weyland-Yutani Corp conducts itself, this was slightly unsettling. Fortunately, it was just a pair of shoes inside.
They look (almost) exactly like Ripley's pair
When you first get the Stompers out of the box it's pretty startling how close they look to Ripley's original pair. If you're a mega-fan, you may even get a tingle in your feet. Who knows.
Yes, Ripley's pair may not have had the Reebok logo all over them, and the tongue was slightly different (as discussed below). But aside from that, you do feel like you're wearing a real piece of movie memorabilia when you put these on.
The tongue is different, but better
The tongue is what really makes the Stompers stand out. Its tubular, ridged design is one of the most notable deviations from the original shoes, as the tongue on Ripley's pair was flat. However, with the spinal, exoskeletal look this creates, all it does is make the shoes look even more Alien-esque.
People are already selling them for a lot of money
Pairs of the trainers are already being sold for over £2,000 on eBay. £2,000! You can only assume that the people flogging them are just taking inspiration from their hero Ridley Scott, who knows a thing or two about getting the most out of the Alien franchise.
Even the pattern on the sole belongs to the Alien universe
We never get a good look at what the soles of Ripley's shoes look like in Aliens, but can anyone really sit there and say they wouldn't look like this??
They are actually quite comfortable
If you managed to buy a pair of Stompers, it's unlikely that you'll be running around in your new pair of ludicrously rare trainers. But they are surprisingly comfy, providing a snug and cushioned fit all the way up the shin. What's more, with three velcro straps it's easy to find the perfect fit, meaning they won't fall off in any perilous situations where running as fast as you can is key.
Register for free to continue reading
Registration is a free and easy way to support our truly independent journalism
By registering, you will also enjoy limited access to Premium articles, exclusive newsletters, commenting, and virtual events with our leading journalists
Already have an account? sign in
Join our new commenting forum
Join thought-provoking conversations, follow other Independent readers and see their replies