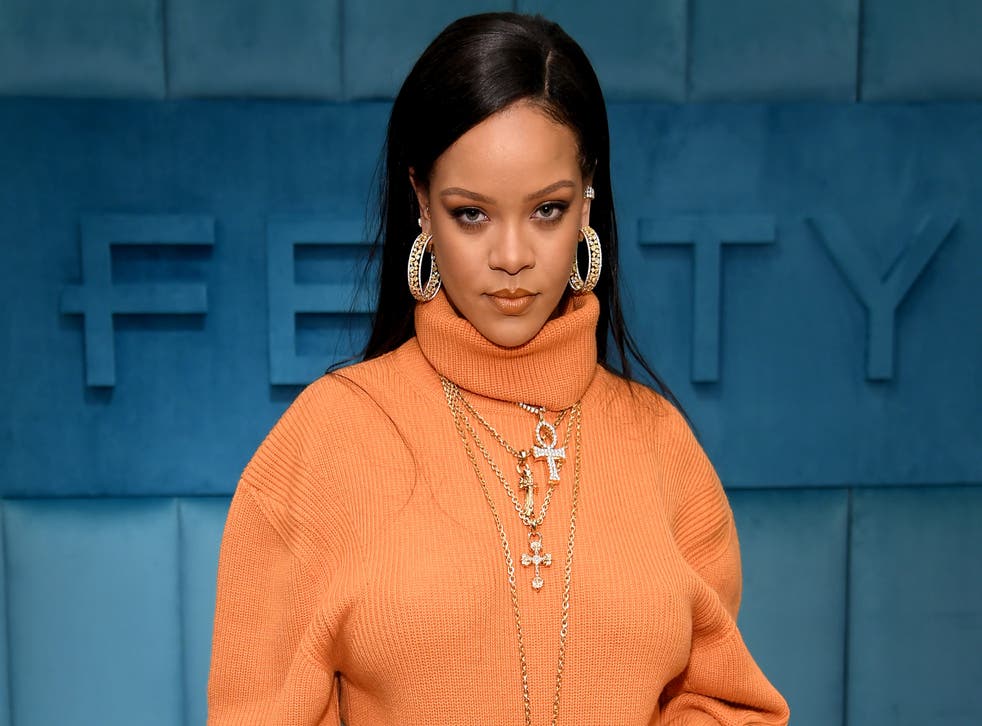 'It's ignorance for me!': Rihanna responds to comment criticising her skincare regime
The Fenty Beauty mogul was quick to educate her followers about why SPF is essential
Leer en Español
Rihanna has responded to a follower who seemingly did not understand her use of SPF in her latest Fenty Beauty post on Instagram.
Earlier this week, the singer posted a photo showing her with smears of SPF over her cheeks while dressed in a lace bra and bucket hat.
The post to promote the Hydra Vizor Invisible Moisturizer Broad Spectrum SPF 30 Sunscreen from Rihanna's Fenty Skin line was captioned: "just protecting my melanin while they try to eradicate it! @fentyskin #FentySkinStartRs mini gang!" [Sic]
A user then commented: "it's winter now", seeming to imply that sunscreen is no longer needed at this time of year.
In response, the 32-year-old wrote: "it's the ignorance for me! You gon have wrinkles if you think spf seasonal! But continue." [Sic]
Hundreds of other followers then replied in support of Rihanna's comment and added their own thoughts to support the fact that SPF should be used year-round, with one simply writing "SPF is a must".
Rihanna has previously spoken about the importance of protecting the skin from harmful UV rays, explaining that her exposure to the sun growing up Barbados had caused pigmentation of her skin.
 In an interview with Yahoo Entertainment she said: "Growing up on an island, you're exposed to the sun every day. So you always thought that SPF was a tourist thing, and especially not for black people.
"I have learned the hard way, because over time the sun wasn't that kind to my skin and my skin was not that resilient. So I started to have hyperpigmentation in certain areas.
"Whether it's hot or a grey, winter cold day, those UV rays are always out. I think the biggest misconception with SPF, in particular, is that black people don't need it," Rihanna continued.
"And as a woman of color, I am here to say that's a lie. We need it and we need it every day", she added.
Rihanna launched her Fenty Skin line in July, which also includes a cleanser and toner.
Join our new commenting forum
Join thought-provoking conversations, follow other Independent readers and see their replies