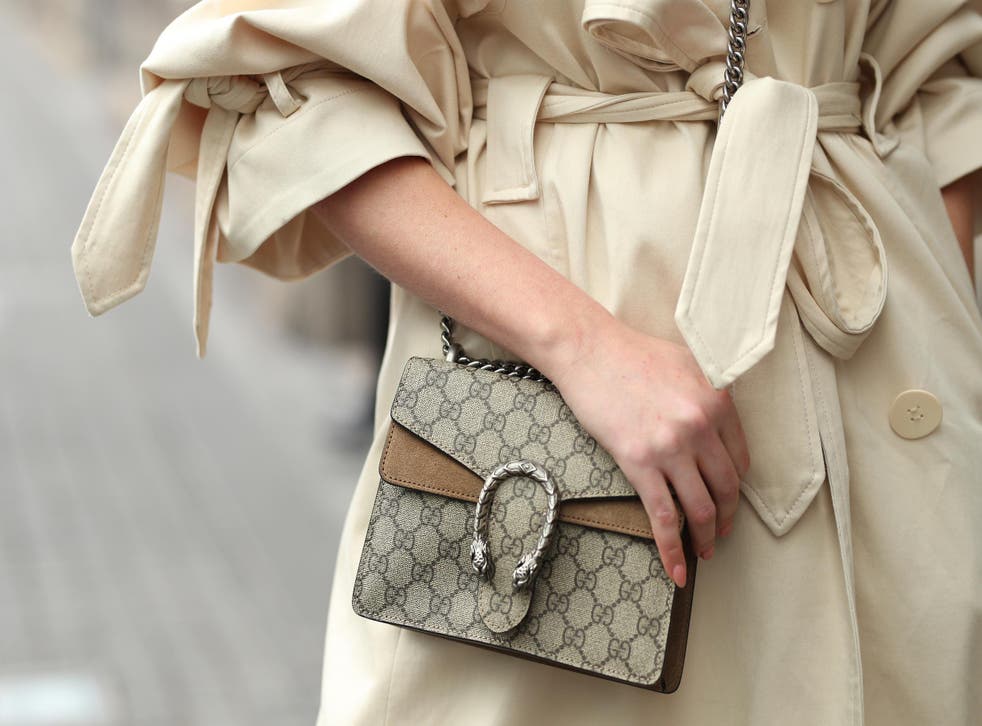 Five best vintage fashion apps to use during Second Hand September and beyond
It's time to get thrifty, says Sarah Young
September has arrived and with it comes that "back to school" itch that begs us to overhaul our wardrobes with new season styles.
But while the annual switch-up might give your sartorial credentials a much-needed boost, it can also be disastrous for the environment.
As an industry that thrives on providing consumers with the latest trends, fast fashion's rapid turnover means that each year we consume approximately 80 billion pieces of clothing.
Meanwhile, every week 11 million items of clothing end up in landfill – a volume that is unsurprisingly putting strain on the planet.
7 of the most wanted sustainable products right now

Show all 7
In a bid to discourage throwaway fashion, Oxfam is encouraging fashion fans to take a break this September, a month that's typically associated with Fashion Week and the arrival of autumn dressing.
Instead, the charity is launching Second Hand September, a campaign urging shoppers to take a 30-day pledge to only buy second-hand items from places like charity shops, auction sites and online marketplaces.
Buying pre-loved clothes isn't new but the way we do it is.
Thanks to technological advances, there are an abundance of apps that function as social network sites merged with shopping platforms, which let you buy, sell, swap and even hire clothes.
Here is our round-up of the best fashion apps to use if you still want to get a fashion fix during Second Hand September.
Depop
Arguably the most well-known of all the second-hand clothing apps, Depop now has more than 11 million users and is a firm favourite among fashion bloggers.
The app-based marketplace is designed to look very similar to Instagram, making it simple for anyone to buy or sell items they no longer want.
It is a treasure trove for novelty and vintage pieces, and also serves as a fashion start-up platform for aspiring e-shop owners.
Vestiare Collective
Paris-based site Vestiaire Collective is bursting at the seams with high-end fashion, making it a must-have destination for anyone seeking cut-price designer garb.
The site enlists the help of a team experts who check every single item for authenticity, which minimises the risk of purchasing counterfeit goods.
There are thousands of pieces to choose from across womenswear, menswear, handbags, jewellery and lifestyle.
Some of the most popular labels on the site include Burberry, Gucci, Yves Saint Laurent and Chanel.
Vinted
Vinted is an online marketplace with millions of users. The platform is similar to Depop in that it sells a wide range of items with a focus on high street brands such as Free People, Topshop, Zara and New Look.
The app is simple to navigate with categories across womenswear, menswear and children.
Vinted also offers buyers and sellers the option to swap clothes, making it a great option for anyone who is looking to save some money as well as the environment.
eBay
Today, eBay is no longer just about online auctions – it's a place to bag some serious savings on everything including designer handbags, shoes and fine jewellery.
The app boasts a number of impressive features to help make your shopping experience easier, including the ability to set alerts for when new items under certain categories are listed.
You can even search for items just by taking a picture with your phone's camera.
Hardly Ever Worn It
London-based app Hardly Ever Worn It is a online marketplace for new and used womenswear, menswear and children's clothing.
While it specialises in luxury items, you can expect to find everything from an £18 Cos T-shirt to an £18,000 Fendi fur coat.
The app also occasionally collaborates with celebrities who are selling their clothes for charity, so you could end up owning something that once belonged to a Hollywood A-lister.
Join our new commenting forum
Join thought-provoking conversations, follow other Independent readers and see their replies