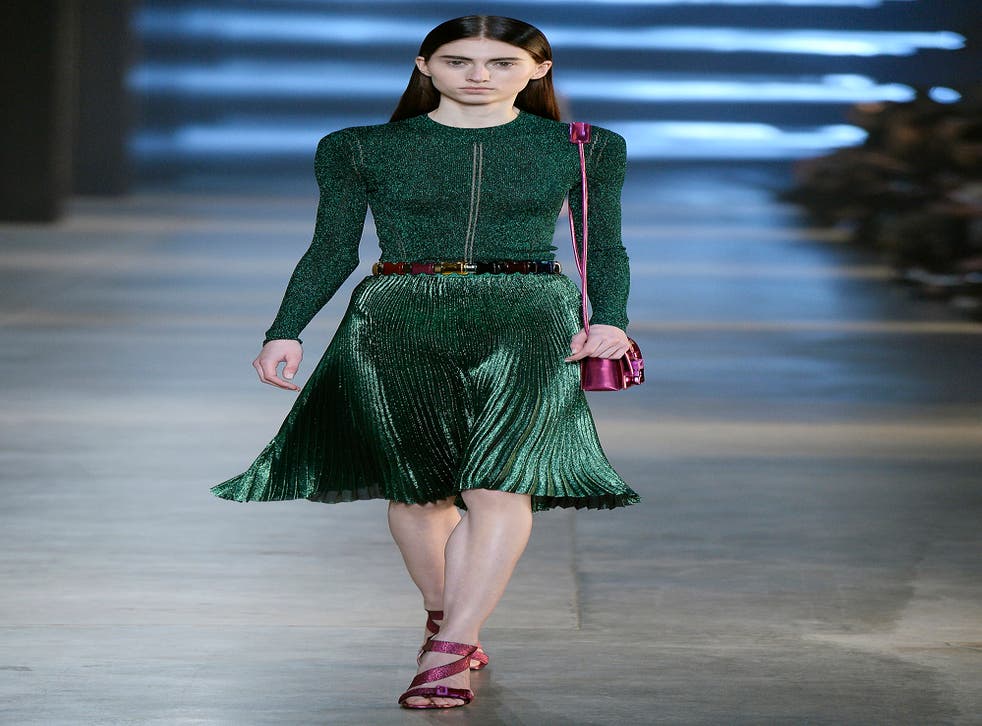 Skirting the issue: the best disco skirts for party season
Put glitzy dresses aside, this season invest in a disco-inspired skirt for a contemporary take on partywear
Why oh why did disco become a dirty word? In its late Seventies heyday, disco was a by-word for decadence and debauchery, epitomised by Studio 54 and its famous, glamorous revellers. Of course, that was before disco was co-opted as a catch-all phrase referring to anything from a school dance to cheesy "nite clubs" in small suburban towns – not so much dens of iniquity as pits of despair.
Nowadays, a disco dress code usually brings out the worst of that decade's style: oversized Afro wigs and flared jumpsuits. But dust off your platforms and practise your boogie as disco is making a triumphant return to our wardrobes at least, if not our way of night life. And that revival is exemplified by an item of clothing that's having a serious moment in the fashion spotlight – and on the light-up dance floor too. Dubbed the "disco skirt" it's typically a midi-length pleated number in a shimmering metallic lamé or printed silk. For winter, Gucci and Christopher Kane sent glittering body-hugging Lurex versions down the catwalk, while at Loewe J W Anderson's take was in space-age silver.
The best disco skirts

Show all 7
It's easy to see why this skirt is suddenly everywhere: it's a familiar shape, one we've seen in leather in recent years or a neon bright and trimmed with lace before that, so it shouldn't be daunting to wear. As for the hi-shine finish, December is the month when even the most shrinking of violets tends to let their hair down and get in to the festive spirit. And there are printed and patterned versions that offer something special and a bit more subtle.
Take inspiration from the Seventies for how you style your disco skirt too. If your revelry will be relaxed then take that approach to accessorising – try knee-high boots and an oversized sweater. If you're planning to bust some moves on the dance floor a lace-trimmed camisole or plain T-shirt will keep you cool, and a pair of stacked-heeled sandals is your best option for comfort and style – and that crucial ankle support.
Register for free to continue reading
Registration is a free and easy way to support our truly independent journalism
By registering, you will also enjoy limited access to Premium articles, exclusive newsletters, commenting, and virtual events with our leading journalists
Already have an account? sign in
Register for free to continue reading
Registration is a free and easy way to support our truly independent journalism
By registering, you will also enjoy limited access to Premium articles, exclusive newsletters, commenting, and virtual events with our leading journalists
Already have an account? sign in
Join our new commenting forum
Join thought-provoking conversations, follow other Independent readers and see their replies