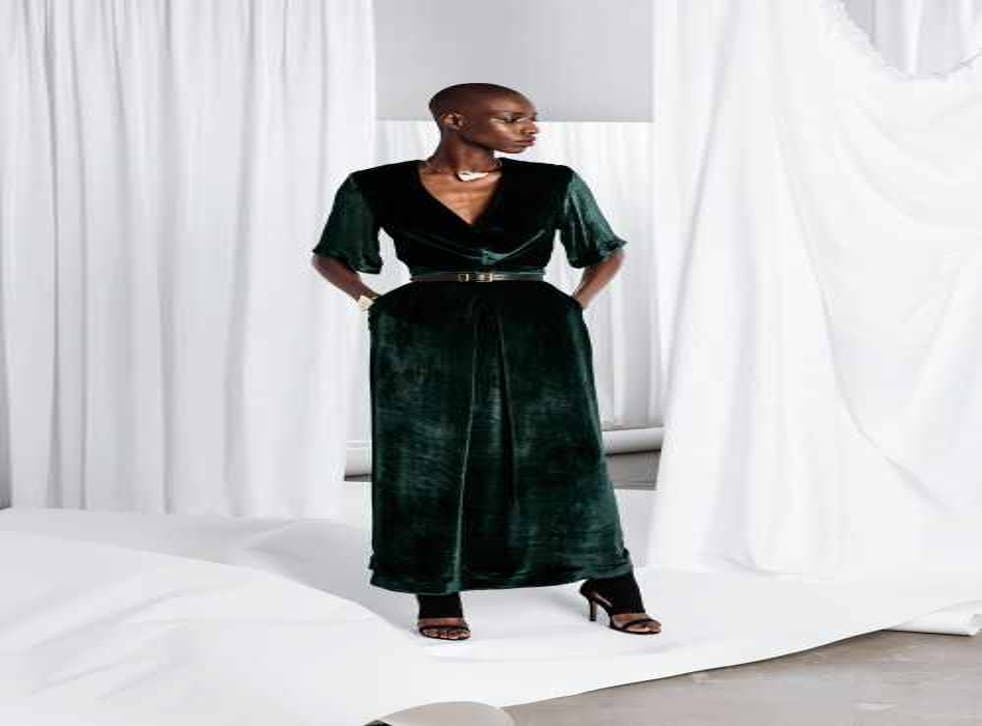 Smooth as velvet: Ways to wear velvet this party season
Elegant and fun, retro yet modern – turn up the heat this festive season with a generous helping of the plush stuff
As those with a penchant for late-night karaoke and a bit of air guitar will know, "Black Velvet" is the title of a stonking power ballad from the late Eighties.
But it's much more, too – not least a catch-all approach to party dressing that came into its own in that era. And, fittingly in a season that has seen a revival of the best, and occasionally worst, of that decade's style, velvet is experiencing a fashion moment once again. On the catwalk, Christopher Kane's retro take on velvet came in a punchy, electric colour palette, while at Givenchy, Riccardo Tisci used the plush stuff to gothic effect in his Victoriana-infused collection.
The imminent arrival of a month of parties is, of course, partly responsible for the fact that velvet is looking like a tempting proposition again – eminently tactile, it's something of a no-brainer for a bit of fun on a festive night out. If the style of the Eighties didn't leave lasting damage the first time around, or during any of its subsequent revivals, then look for off-the-shoulder, body-con dresses – the epitome of a cocktail frock if ever there was one. The trusty little black dress has been usurped in recent years for something a bit less obvious – Topshop Unique's pastel pink panne velvet number (try saying that after a few sweet sherries) is a sugary take that needs to be balanced out by insouciant accessories lest you be mistaken for the Sugar Plum Fairy – think low-key hair and geometric jewellery for a tough-enough edge.
The best velvet buys:

Show all 6
If you feel trussed up in anything tight, there are plenty of louche, loose ways to wear velvet that will still look elegant. A more relaxed silhouette will work best with longer lengths, although be warned: while a floor skimmer will certainly create a dramatic visual effect, it may be tempered somewhat if you end up dragging the detritus of the dance floor around on your hem.
Wrap dresses and scoop necklines are flattering, and you might find yourself daring to bare more than usual, feeling less exposed than if you were in lace, that other party dressing stalwart. But if you fancy the best of both worlds, look for velvet trimmed with delicate fronds of eyelash lace, a detail that will ensure your retro look is up to date.

Register for free to continue reading
Registration is a free and easy way to support our truly independent journalism
By registering, you will also enjoy limited access to Premium articles, exclusive newsletters, commenting, and virtual events with our leading journalists
Already have an account? sign in
Register for free to continue reading
Registration is a free and easy way to support our truly independent journalism
By registering, you will also enjoy limited access to Premium articles, exclusive newsletters, commenting, and virtual events with our leading journalists
Already have an account? sign in
Join our new commenting forum
Join thought-provoking conversations, follow other Independent readers and see their replies