Spice up your fashion life: How to get the Spice Girls look
As the iconic girl band reunite to play at Wembley Stadium this weekend, here's how to recreate their Nineties style today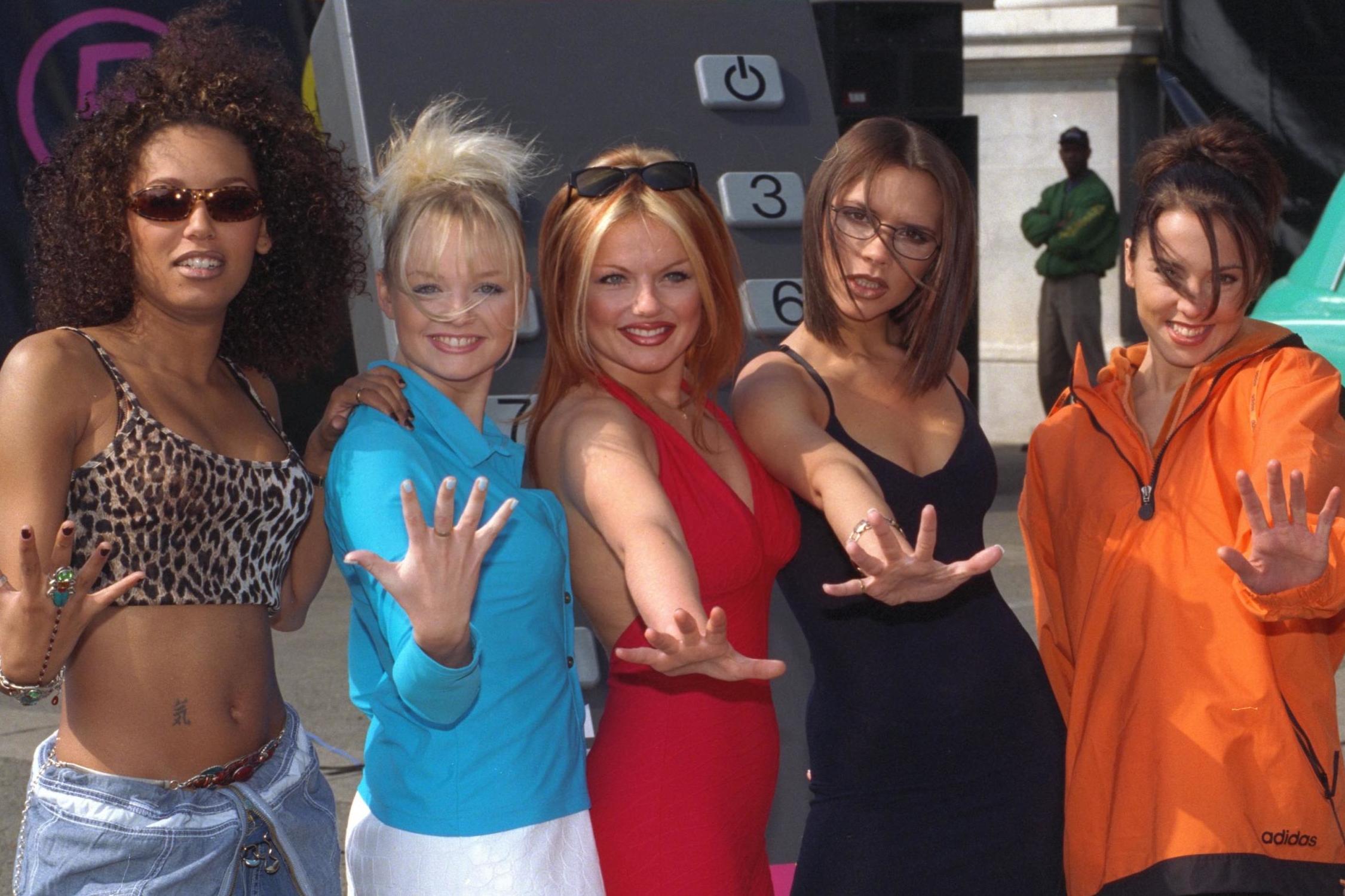 No matter how many weird and wonderful fashion trends come and go, the brazen and buoyant styles of the 1990s live on.
Yes, the shoes were preposterously large, the latex was worryingly shiny and all that neon was practically blinding, but somehow, it worked.
Of course, nobody rocked those gaudy staples quite the Spice Girls.
When the pop group arrived on the British music scene in 1996, Geri Halliwell and Victoria Beckham posed as showgirls in statement mini-dresses, Melanie "Mel C" Chisholm soon became a poster girl for sportswear grunge while Emma Bunton was the Barbie-fied "girl next door", and Melanie "Mel B" Brown just wore as much leopard print as she possibly could.
While their looks might've been revolutionary at the time, key components such as tie-dye and chunky boots have made a comeback in recent months as designers seek to rework classic staples from the era.
Spice Girls – in pictures
Show all 23
As the iconic girl band reunite for a highly anticipated reunion tour this month – one that sadly does not include an otherwise engaged Beckham (aka "Posh Spice") – here's everything you need to know about channelling their infamous style in 2019 without looking like you're going to a fancy dress party.
The shoes
Few shoe labels are as synonymous with the Spice Girls as Buffalo.
The German footwear brand might make trainers with platforms that rival that of your highest stiletto, but its shoes were a key staple in the 1990s.
Buffalo has also revived itself as a cult shoe, partnering with Japanese fashion designer Junya Watanabe last year for a playful range of platforms that featured faux fur-linings and patent-leather exteriors.
Hannah Craggs, senior youth editor at trend forecaster WGSN, tells The Independent that Buffalo's resurgence "taps into the 1990s and early Noughties nostalgia currently gripping the youth market, where stacked soles are gaining commercial traction".
If you want to make a contemporary statement in Buffalos this summer, try pairing them with some straight-leg jeans and a slim-fitting T-shirt for a structured silhouette.
The dresses
Slip dresses are a must-have for anyone craving to capture the sartorial spirit of the 1990s. While strappy sheer styles are perfect for those inspired by Kate Moss, if it's a certain girl band's style you're trying to replicate, you have to up the ante, or, dare we say, spice up your life with rising hemlines and metallic prints.
To make the style work for you today, think "slinky club dresses meets brash rave-wear", says Craggs, who points to the millennial model-pack (think Bella Hadid and Kendall Jenner) for inspiration on how to tackle the trend with a contemporary eye.
Opt for statement and textured materials where possible, she adds, such as metallic shades or tie-dye. And if a dress is too impractical, try a slip skirt instead and throw an oversized vintage T-shirt over the top.
As for brands, look to House of Holland for tight-fitting neon options, MSGM for eye-catching prints and Realisation Par for the flowing midi skirts you've seen all over Instagram.
The handbags
The Fendi Baguette was a staple accessory during the 1990s, as seen on everyone from Geri Halliwell to Sarah Jessica Parker.
Now, thanks to fans such as Hadid, the cult shoulder bag has been thrust back into the sartorial spotlight.
"The Dior Saddlebag is another key driver of this trend," notes Craggs. "These vintage gems are beginning to appear on the streets as well as in regular postings on the Instagram feeds of luxury resale platforms."
If the designer price tags are too much to bear, look to high street heroes such as H&M and & Other Stories for similar options.
The sunglasses
Tinted sunglasses are the ultimate 1990s accessory and they continue to be a commercial hit today, says Craggs, who says the most popular hues hail from a warm palette. Think yellow, orange and rosy pink, as seen on Mel C above.
Don't be afraid to choose super-slim styles either. Sure, they may do very little to protect your eyes from the blazing sunshine, but as we've already seen with the absurdly high-platformed shoes, practicality isn't really a priority here.
"Tiny frames are peak 1990s," Craggs adds. Look for wraparound and shield designs, the more lightweight the better. A handful of brands champion this very aesthetic, namely, Le Specs. Start there.
The trousers
Cargo trousers and tracksuit bottoms might have a space in today's streetwear-obsessed fashion scene, but the athleisure trend actually originated in the Spice Girls era, says Craggs.
Mel C – often seen in a sports bra and a pair of utility trousers – was a particular proponent of the style.
Flares play a key role too, as seen on Mel B above in a gold metallic style. You can find contemporary flares at a number of boutique labels, such as La Llama and SAS, which produce plush velvet pairs that come in flattering fits.
But note that if you want to go for a flamboyant print or texture, it's best to steer clear of vivid neons on top. Instead, try pairing your flares with a ribbed jersey cropped T-shirt in a plain colour to offset the playfulness, suggests Craggs.
Unless, that is, you want to audition to be in a Spice Girls tribute band, in which case, more is more.
Join our commenting forum
Join thought-provoking conversations, follow other Independent readers and see their replies