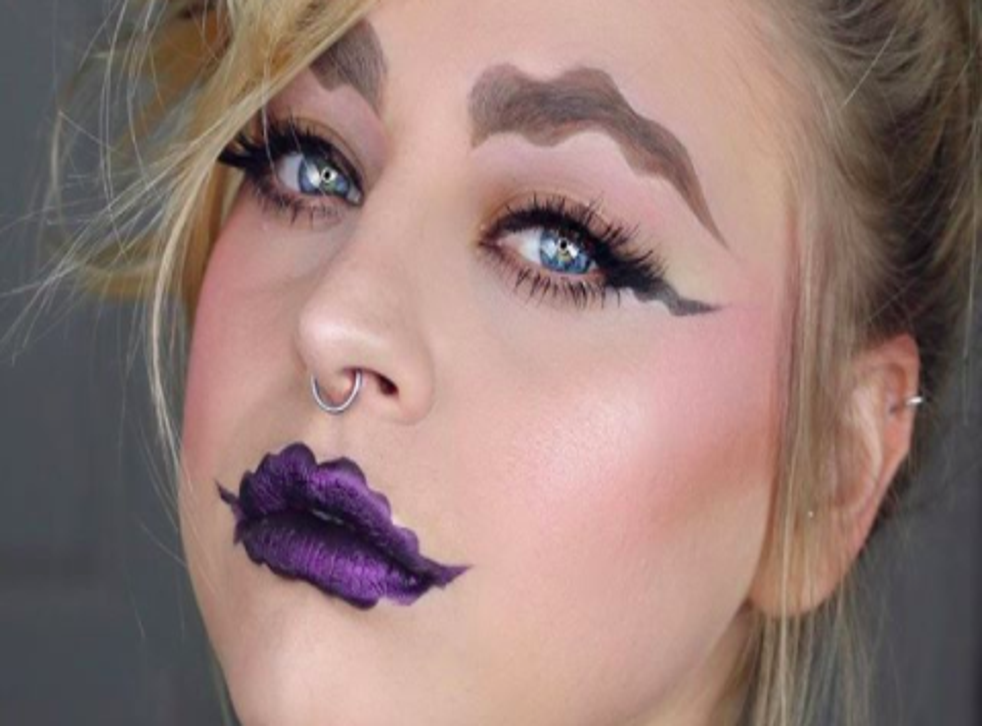 Squiggle eyebrows and lips are the latest bizarre online beauty trends
The look is making waves, you might say
No beauty trend is too weird for 2017. And just when we thought we'd seen it all, along came squiggle brows.
Because haven't you always wanted it to look like you have little snakes slithering above your eyes?
And swiftly on squiggle brows' tail came squiggle lips, which look like a toddler/drunk has done your lipstick.
Recently, increasing numbers of beauty bloggers and vloggers have been seen sporting squiggle brows online.
They create them by shaping the brows with washable glue rather than plucking hairs, so you can go back to normal brows easily if you decide the snake brow look isn't for you.
Some are using concealer to increase the illusion too.
The trend can be traced back to blogger Promise Tamang who was first seen sporting the look in April this year, but for some reason it's only really caught on in recent days.
And the squiggle love is clearly catching, with lips the next facial feature to be squiggled.
Opinions are, as you can imagine, mixed.
While some congratulate the beauty bloggers for their skill and artistry and think it's a cool look, others think squiggle brows and lips are just a bit ridiculous.
Whether anyone is actually wearing these looks outside of their bedrooms remains to be seen, but online they're certainly making, ahem, waves.
Join our new commenting forum
Join thought-provoking conversations, follow other Independent readers and see their replies