The Independent's journalism is supported by our readers. When you purchase through links on our site, we may earn commission.
London Fashion Week: What it's like to be the street style photographer everyone wants to be photographed by
Ahead of London Fashion Week, Olivia Petter speaks to Jonathan Daniel Pryce, aka @GarconJon, about what he looks for in an image, the people he will always photograph and the importance of diversity in street style photography
Friday 14 February 2020 13:30 Comments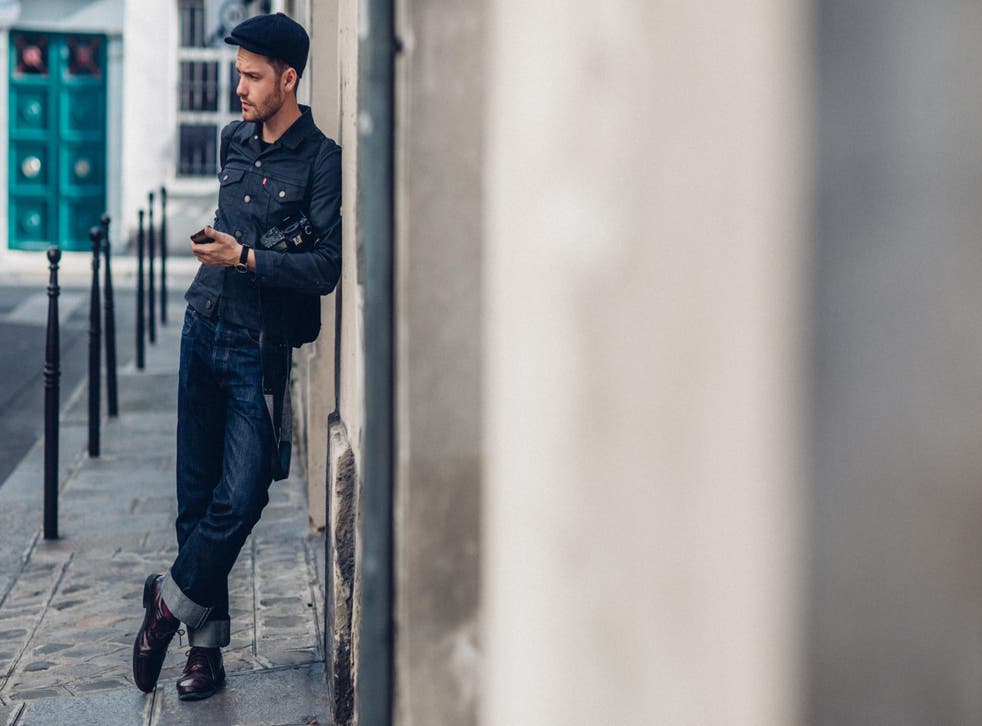 Street style is an integral cog in Fashion Week's frantically spinning wheel. While guests have always dressed for the occasion, social media has amplified this to a remarkable degree, with editors, buyers and bloggers donning their finest and most eye-catching garb to attend the shows, often eliciting just as much fanfare as the models themselves.
Racking up the likes on Instagram, making stars of their subjects and prompting clothes to sell out, street style is proof that what's happening off the runway can be just as interesting as what's happening on it. And because nothing says sartorial seal of approval quite like appearing in a street style gallery, it's no surprise that some Fashion Week attendees go simply in the hope of being photographed.
But certain street style snaps resonate more than others, and they tend to be taken by one of a very small group of leading photographers who have mastered the art of making the most mundane of actions – like crossing a road – look like something out of a glossy magazine.
Jonathan Daniel Pryce, aka @GarconJon is one such photographer. So esteemed is the London-born snapper that it's his approval Fashion Week guests often seek the most. If a photograph of you appears on Pryce's Instagram account, where he has 122,000 followers, it is the ultimate sartorial validation. Not only does it mean you've nailed your outfit, but it also puts you in line with all of the revered industry figures the Vogue photographer favours.
Paris Fashion Week: Best street style stars at Fashion Month AW20

Show all 95
Ahead of London Fashion Week, when Pryce will be among those darting between editors and influencers to capture the perfect candid shot, we spoke to him about what he looks for in a street style snap, why diversity is paramount in his work and which fashion editors he will always photograph, regardless of what they're wearing.
What do you make of criticisms levelled at street style photography for not being diverse enough? Is this something you're conscious of when you're shooting?
"We all have a part to play in representing a broad group of people in the media, particularly in the fashion industry. Although I just document what I find on the street, I still have a responsibility. I'm definitely conscious of trying to make sure my work doesn't adhere too much to conventional beauty standards.
"A few years ago I received two direct messages on Instagram in the same week: one criticised me for not representing a broad enough group of people and another thanked me for documenting such diversity. It's impossible to please everyone, but having an awareness is the most important first step."
What do you look for when you're shooting at London Fashion Week?
"London is my home town so I feel particularly connected when I'm shooting for fashion week. There's an irreverence to British style that can't be done anywhere else and can be seen in the mixture of vintage, high street and luxury items that sometimes shouldn't work in theory but can create such a perfect combination.
"The foundations of how we dress today were founded in the UK so I love to see traditional cuts and fabrics on the street but overall I like to keep an open mind when I'm shooting the shows. London Fashion Week tends to be a mainly European crowd and is usually slightly smaller than others, but it is probably more creative in some ways because of that."
When you see an opportunity for a good photograph, are you looking specifically at the outfits people are wearing?
"In the moment it's often looking at one detail like the shape of a coat or a great colour. Often it's not until after I've shot the image that I notice the entirety of the outfit and more often than not that works. There are so many happy accidents with photography on the street.​ But I don't see my role as simply documenting looks. Firstly there are plenty of other people with that intention so I wouldn't be adding much to the conversation, also it's not my interest. At my best, I'd be looking to capture the off moments, the special circumstances and details that not everyone will notice."
How important is the setting for your photographs?
"The environment is often as much of the story as the subject themselves. Of course it provides context, but also a reflection of what's going on in the world at this point in time. I like to have a balance of imagery across the season, so this will be posed portraits, candid walking shots and wide landscapes that show the city. It's hard to photograph someone who is walking quickly and it's a reality that there will be missed moments."
Are there certain people you will always photograph regardless of what they're wearing?
"There are definitely people I love to photograph. A good example would be British Vogue's Sarah Harris, or models Amy Sall and Giedre Dukauskaite, who provide some superb fashion highlights over the season. In all honesty, though, I don't look for particular faces or celebrities – it's all about capturing a beautiful image in the moment."
How do you think street style photography has changed in recent years?
"My first season of shooting street style was in 2008 so there's been a dramatic change since then – generally the movement of dressing for shows with the pure intention of being photographed on the street outside. That didn't really exist before. In recent years though, the strength of influencers has definitely grown – many of these people are essentially entrepreneurs and are savvy about street style being a part of their strategy.
"Street style also generates great interest from photographers interested in working in the fashion industry as it's perceived as an accessible entry point. There's always an ebb and flow of new photographers coming and going season on season."
Garçon Style: New York, London, Milano, Paris by Jonathan Daniel Pryce is out now
Register for free to continue reading
Registration is a free and easy way to support our truly independent journalism
By registering, you will also enjoy limited access to Premium articles, exclusive newsletters, commenting, and virtual events with our leading journalists
Already have an account? sign in
Join our new commenting forum
Join thought-provoking conversations, follow other Independent readers and see their replies