Style File: Find your sole mate with French Sole

Show all 7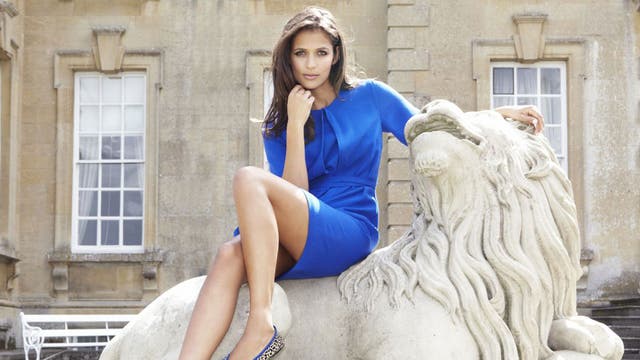 Style File: Find your sole mate with French Sole
French Sole is celebrating 25 years with its first non-London store – it's time to slip in to spring, says Rebecca Gonsalves
Rebecca Gonsalves
Tuesday 25 February 2014 01:00 Comments
We've all done it – fallen in love with how the locals dress while on holiday and attempted to bring the look home.
Often, such experiments get banished to the back of the wardrobe as soon as we return. That Jane Winkworth, French Sole founder, managed to import her favourite holiday look with such aplomb is testament not only to her business nous, but the enduring appeal of the brand's signature ballet flat.
In 1968, Winkworth visited St Tropez in France where she stumbled upon a shop which sold only ballet flats and espadrilles. Inspired, Winkworth began working with theatrical footwear brands Gamba and Anello & Davide to create a collection of bespoke ballet flats.
A period working as a restorer of fine porcelain later and Winkworth visited Marbella, where she found a small shop selling off its ballet slipper stock.
She bought the lot and sold them to friends in less than an hour, planting the seed for a business specialising in ballet-style footwear in unexpected fabrics.
Since it began in 1989, French Sole has grown inexorably – with four boutiques in London and hundreds of stockists worldwide. The launch of the brand's first store outside the capital, in Leeds' Victoria Quarter, is a reason for many shoppers to celebrate.
This year's spring/summer collection is a source of pleasure too. The popularity of skate shoes and slippers has not gone unnoticed by French Sole, while classic ballet shapes are adorned with whimsical motifs including fruit, anchors and poodles.
With production still based in France and Spain, the brand does not come cheap – but with quality and classic style at its heart, this is a brand with legs.
French Sole, 65 Vicar Lane, Leeds LS1, 01132 445272; frenchsole.com
Register for free to continue reading
Registration is a free and easy way to support our truly independent journalism
By registering, you will also enjoy limited access to Premium articles, exclusive newsletters, commenting, and virtual events with our leading journalists
Already have an account? sign in
Join our new commenting forum
Join thought-provoking conversations, follow other Independent readers and see their replies