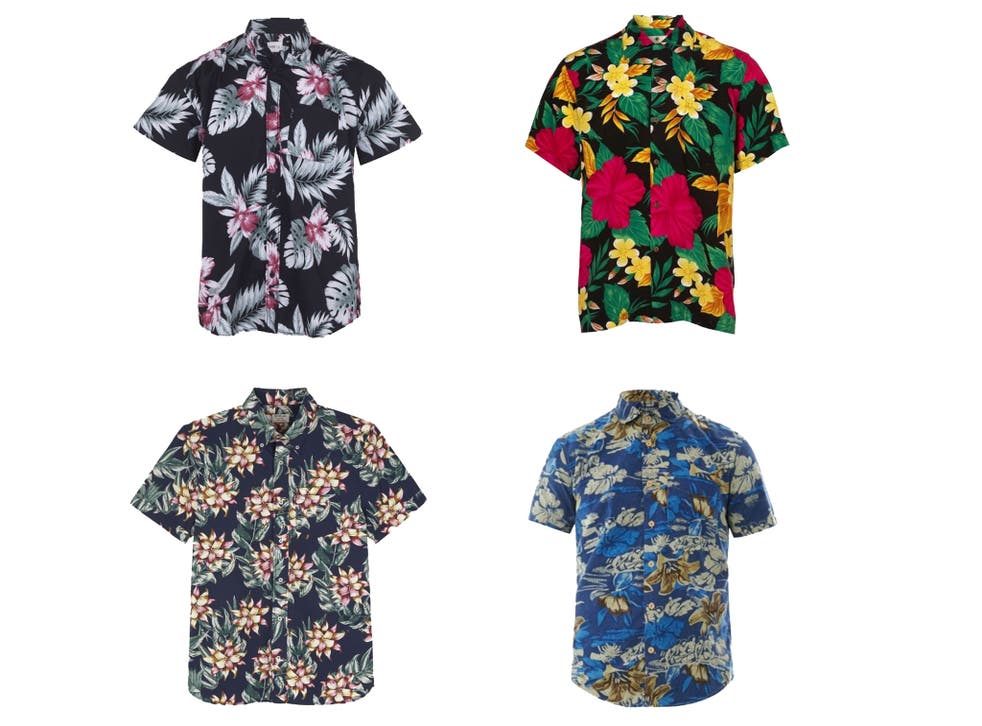 Style file: Hawaiian shirts: Totally tropical taste
The loud, lairy and slightly scary Hawaiian shirt is a man's best friend for spring/summer 2014. Best keep it cheap, and cheerful, says Alexander Fury
Hawaiian shirts are naff. They're the nadir of style, everything anyone with an ounce of fashion consciousness is supposed to despise. They're brash, they're crass, mass-manufactured and usually synthetic. Tasteless tourist-trap tack designed to barely outlast a holiday.
Why then, are they everywhere? And by everywhere, I don't mean dodgy beach bars in Magaluf and Ayia Napa, but on the spring/summer menswear catwalks of fashion leaders, like Saint Laurent, Kenzo, Junya Watanabe and Prada. The high street has inevitably followed suit, and is currently awash with campy sunset-scene shirts and lurid hibiscus prints. They'll be coming to a back near you anytime soon.
They may already be there, as the reclamation of the Hawaiian shirt from fashion's refuse bin has been going on for a few years. It started on the skinny streets of East London and Williamsburg in Brooklyn, by cool cliques attracted to the notion of these shirts as a fashion no-go zone. It's hip to be square, it seems, and the no-no naffness and retro referencing of the hyper-coloured Hawaiian was a natural stylistic riposte to the all-black neo-Goth look laid to rest about five years ago.
In pictures: Totally tropical taste

Show all 6
Maybe it's more about who's been wearing it, rather than the garment itself: those cooler-than-thou types always provide the inspiration for Hedi Slimane's Saint Laurent. And where Slimane points, others follow. Likewise Miuccia Prada, although her exploration of the style was tied up in the Fifties' vacation theme of her menswear show, models toting tropical-print luggage against blown-up picture-postcard backdrops. Her commitment to authenticity was such that the shirt was rendered in slippery rayon, rather than luxed-up silk, and even a redesigned logo featuring a kitschy mid-century curvilinear font that could have graced the label inside an original Fifties' Aloha shirt.
Those Prada shirts are, of course, investment pieces (they retail from £450). However, the Hawaiian shirt was originally a cheap and cheerful impulse buy for American tourists keen to take a souvenir of their Polynesian vacation home with them. And, obviously, to show it off to their friends. My instinct is that that's the best way to enjoy the current renaissance of the Hawaiian shirt – a quick, easy and highly-visible high-street fix somewhere in the lower double-digit prices. After all, their co-option by the everyman possibly signals the death of the high-fashion version of the style. Aloha today, gone tomorrow. But have fun while the sun shines.
Join our new commenting forum
Join thought-provoking conversations, follow other Independent readers and see their replies