Style File: True colours

Show all 8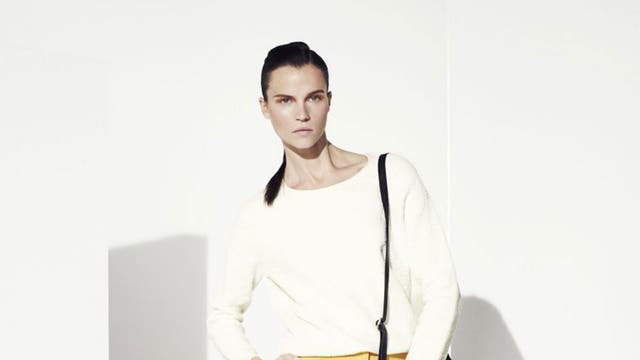 Style File: True colours
Get in primary position this season, says Rebecca Gonsalves
Rebecca Gonsalves
Tuesday 11 February 2014 01:00 Comments
The inexorable rise of street-style photography has seen the peacocks of the fashion world embracing all things bright and beautiful, with highlighter shades being one of the easiest ways of catching the eye. While pastels and neon have been the most eye-catching colour accents of seasons past, a move back to the basics of colour appreciation is a shift that feels fresh and full of energy, even if it is anything but original. The bold excess of the late Eighties and Nineties saw The Supers strutting their stuff in these shades for Chanel and Versace – canary yellow becoming something of a signature for the latter – while Christopher Kane's recent resort collection was enlivened by poster-paint stripes of elastic.
You don't need to have spent three years sketching and smoking at art school to recognise the preponderance of primary colours this season. Fittingly, when you consider this season's art-inspired mood, the use of strong shades of red, blue and yellow are set to make people sit up and notice this spring.
Those who took the plunge with neon splashes in the past will have the confidence necessary to swap one bold hue for another – and they'll find themselves spoilt for choice on the high street with colour-saturated separates. While the skies are grey and the weather is foreboding, it might seem strange to start thinking about adding some new-season shades to your wardrobe. But there are plenty of pieces that are designed to help ease the transition into spring – jumpers and sweatshirts being the most obvious choice, and the easiest to incorporate.
Vibrant yellow is perhaps the most intimidating colour of the trio, but it is a gamble that will pay off when it is teamed with crisp white cotton or blue denim – just the thing to encourage a sunnier disposition.
Register for free to continue reading
Registration is a free and easy way to support our truly independent journalism
By registering, you will also enjoy limited access to Premium articles, exclusive newsletters, commenting, and virtual events with our leading journalists
Already have an account? sign in
Join our new commenting forum
Join thought-provoking conversations, follow other Independent readers and see their replies